Exclusive sneak peek of KoJa Kitchen's forthcoming K Street restaurant and high-tech bar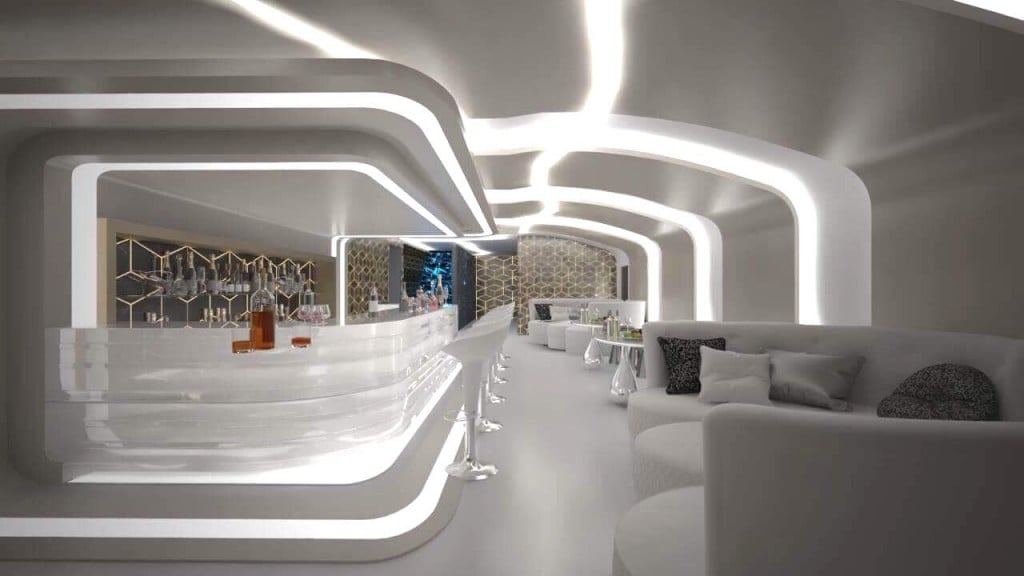 Imagine sitting in a sleek, futuristic bar that looks like it might have been transported from the set of Minority Report or 2001: A Space Odyssey with glossy white materials and touch-screen surfaces on the tables and bar from which you can order drinks, play games or watch viral videos. Come this summer, you won't have to imagine any longer.
The tech-forward concept is in development for the downstairs bar at the new downtown Sacramento location of the Bay Area-based Korean-Japanese fusion restaurant chain KoJa Kitchen, which the owners hope to open by the end of July on the 700 block of K Street next to Solomon's Delicatessen.
The two-story, 4,000-square-foot space will feature two distinct concepts—an upstairs fast-casual restaurant serving up the chain's signature dishes, like short rib rice burgers, umami fries, barbecue beef tacos and ahi tuna bowls—and the aforementioned downstairs bar with mod lighting and plush couches. In the bar and inside two VIP rooms, guests will be able to employ the touch-screen technology to browse apps, play games like Tetris, order cocktails (and customize those drinks), and select from one of the 16 to 18 beers on tap or one of several regional wines.
Franchise owner Thomas Quach, who also runs KoJa Kitchen's Rocklin location, which opened in April 2017, says the downtown Sacramento spot will be the first KoJa Kitchen to employ this new bar concept and the technology that comes with it.
"We want people to have a more interactive bar experience," Quach says. "Lot of times when people go to bars, everyone is so busy with their own little phone screens, but this is a way for people to interact with each other and not have to leave their seat to order more drinks. I've never seen technology like this in the region, so we're pretty excited."
Eventually, Quach says customers may also be able to order food from the upstairs restaurant using the touch-screens. He is working with local designer Winston Van to develop the interactive system, as well as to put their stamp on the feel of the space. The restaurant portion of KoJa Kitchen will look similar to other franchise locations, featuring an industrial style with concrete floors, wooden counters and exposed ceilings.
KoJa Kitchen currently has 12 spots in the Bay Area, as well as one in Fresno and a forthcoming restaurant in Irvine. If the interactive bar concept does well in downtown Sacramento, Quach says it could soon fly at other locations as the franchise expands to states like Texas and New York.
700 K St. kojakitchen.com
You Might Also Like
Exclusive sneak peek at K Street's new Jewish deli
New interactive cycling facility to open downtown
Two Paragary alums to launch a farm-to-fork Asian restaurant