Eyes on Art
Cool weather brings even cooler art shows, where you can grab some face time with photographer Duane Michals' celebrity portraits, see City Hall through the eyes of political cartoonist Rex Babin or walk toward the light in one of Bruce Nauman's corridors. Here's our guide to five see-worthy exhibits around the region this fall.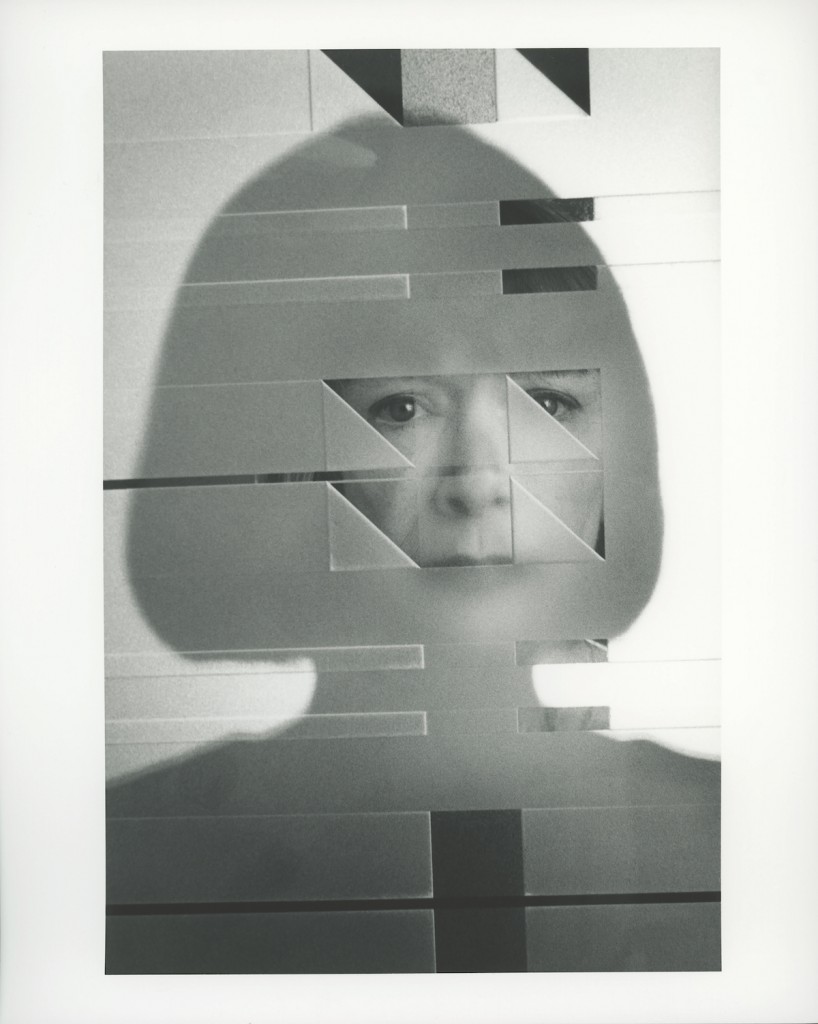 Duane Michals: The Portraitist
Contrary to the old saying, Duane Michals doesn't think a picture is worth a thousand words. To illustrate that point, the New York-based photographer often uses text—from song lyrics to original prose—to supplement his photos, like the way he scribbled "hotter than a pepper sprout" underneath his 1970s portrait of Johnny Cash.
That image, along with about 125 others, is featured in the traveling exhibit Duane Michals: The Portraitist, which runs through Jan. 6 at the Crocker Art Museum. The show is organized by category: For instance, photos of Andy Warhol and Johnny Cash can be found in the art and music sections, respectively, while a 1990s silhouette of writer (and Sacramento native) Joan Didion, who is peering through geometric cutouts, hangs in the literature portion.
The display also includes interactive elements. There is a listening station that plays songs by the musical acts represented in the collection and a selfie area set up with props like mirrors, which Michals—whose work has been published in magazines like Vogue, Esquire, Mademoiselle and Life—regularly incorporates into his photos, like in a 2016 portrait of actress Tilda Swinton, which was taken from behind with a mirror reflecting her face.
"He's always experimenting, posing the sitter in different ways, using reflections and multiple exposures," says show curator Kristina Perea Gilmore. "It's fun to see familiar faces presented in more artistic ways."
Michals himself will make an appearance at the Crocker on Oct. 7 for an onstage conversation with Carnegie Mellon photography professor Linda Benedict-Jones, who curated a 2016 version of this exhibition for New York's DC Moore Gallery. She will talk with the 86-year-old lensman about the various approaches he takes to create his portraits and his current work in film and photography, like his series of three shorts that recently screened at DC Moore.
$12. Through Jan. 6. Tues.-Sun. 10 a.m.-5 p.m. Thurs. 10 a.m.-9 p.m. Crocker Art Museum. 216 O St. 916-808-7000. crockerart.org
Bruce Nauman: Blue and Yellow Corridor
In 1968, artist Bruce Nauman premiered a work titled Walk with Contrapposto, in which he filmed himself strutting down a long, narrow corridor he designed while attempting to maintain a contrapposto pose (think Michelangelo's David). The next year, at New York's Whitney Museum of American Art, Nauman installed that same corridor so visitors could also take on the challenge.
"That was the hinge in his work, making the viewer the performer in a way—it's participatory and interactive," says Ted Mann, who curated the new exhibit Bruce Nauman: Blue and Yellow Corridor, which is on display at UC Davis' Jan Shrem and Maria Manetti Shrem Museum of Art until April 14.
Nauman went on to create over 20 additional corridors between 1969 and 1975 after studying under the likes of Wayne Thiebaud, Robert Arneson and William T. Wiley as a graduate student at UC Davis in the 1960s. The 77-year-old artist, who currently resides in New Mexico, is also considered a trailblazer in other creative mediums, including performance, video, sound and sculpture. Time magazine has described him as "the most influential American artist of his generation" and the Museum of Modern Art has mounted a major retrospective of his work, currently on exhibit through Feb. 18.
The Manetti Shrem show highlights one of Nauman's corridor concepts, which was designed in the early 1970s but never physically realized before now. In it, museumgoers enter a tight, U-shaped corridor, which is flooded with acid yellow and electric blue fluorescent lighting, while color television monitors at the entrance and exit—hooked up to strategically placed cameras—show them moving through the space. "It's such a physical, kinetic experience," says Mann.
Other examples of Nauman's works are also on display, including several early videos, like 1968's Wall-Floor Positions, which Nauman conceived while at UCD. "His work from that period still retains its capacity to surprise and be unnerving," says Mann. "Given his roots here, it makes sense that this museum should celebrate him and his work."
Free. Through April 14. Times vary by day. Manetti Shrem Museum. 254 Old Davis Rd. Davis. 530-752-8500. manettishrem.org
Drawing Caleeforneeya: Political Cartoons of Rex Babin, 1999-2012
From Mayor Kevin Johnson to Governor Arnold Schwarzenegger and Presidents George W. Bush and Barack Obama, no politician was safe from the sharp wit and pen of Rex Babin, who spent 13 years as The Sacramento Bee's editorial cartoonist until his death in 2012. Now, with politics at the top of our newsfeed, the California Museum debuts a retrospective of Babin's work for the paper.
Jack Ohman—the current Bee political cartoonist ("I will always think of it as Rex's position," he wrote in the daily on the one-year anniversary of his longtime friend's passing)—serves as guest curator of the show, which features 44 pieces and is on view until Oct. 14. "It was hard for me to go through his originals," he says. "It was very emotional. It was like going through love letters from somebody who has left you."
In the end, Ohman is grateful to play a role in this exhibit honoring Babin, who earned a Pulitzer Prize nomination in 2003 and was posthumously awarded the California Press Foundation's Mark Twain Award for journalistic excellence in 2015. "Most people don't have a work legacy. It just so happens that people like Rex have a physical, tangible legacy and when you are able to display it in some way, you are passing on their world view," Ohman says. "That's very poignant."
$9. Through Oct. 14. Tues.-Sat. 10 a.m.-5 p.m. Sun. noon-5 p.m. California Museum. 1020 O St. 916-653-7524. californiamuseum.org
Koko's Love: a technicolor unfairy tale ball
If you walk into Verge Center for the Arts this fall, you'll think you've stumbled upon the set of a trippy TV Land sitcom with a high school prom scene, a college dorm room and a family kitchen.
Welcome to the world of Koko's Love, an online comedy series about a Japanese-American family, for which Southern California-based artist Yoshie Sakai writes, films and portrays all the characters. The show explores the nuances of gender stereotypes and cultural expectations in the Sakimoto family through the over-the-top tropes of Asian soap operas. Sakai's Verge installation, Koko's Love: The Technicolor Unfairy Tale Ball, which runs until Oct. 28, offers a complete immersion into the Sakimotos' spaces, from their living room with its orange patterned couches to the gym where teenage Yuki and her BFF Nathan attend prom (replete with mylar streamers, bleachers and national championship banners). Gallerygoers can also take prom photos as the characters via life-size cardboard cutouts. In addition, the installation includes a new episode of Koko's Love, as well as 10 other video clips from the sitcom, playing on a loop.
"The fact that she's using herself as a vessel for these narratives I think is just so gutsy," says Verge's executive director Liv Moe, who first encountered Sakai's work at an L.A. gallery in 2016. "Yoshie has such a distinctly unique way of processing things like gender stereotypes that is outside of what I'm used to seeing—she's not writing about them or painting about them. That's one of the things about her that's so powerful."
Free (encouraged donation of $3). Through Oct. 28. Thurs.-Sat. 11 a.m.- 5 p.m. Sun. noon-5 p.m. Verge Center for the Arts. 625 S St. 916-448-2985. vergeart.com
Anne Frank: her photos. her story.
In 1942, Anne Frank celebrated her 13th birthday and received a diary from her father, Otto, as a gift. That same year, her family went into hiding to flee the Jewish persecution of Nazi-occupied Amsterdam. The rest is, literally, history.
But prior to going into hiding, the Franks lived a blissfully quiet life, which Otto—the only member of the family to survive the Holocaust—captured with his Leica camera. More than 70 of his photos—which include images of an infant Anne asleep in her crib, Anne and her sister Margot at the beach in matching swimsuits, and Anne shopping with her mother—will be showcased at Rancho Cordova's new Mills Station Arts & Culture Center (MACC) from Oct. 11-20 in Anne Frank: Her Photos. Her Story, a combination of two traveling exhibits from the New York-based Anne Frank Center for Mutual Respect.
Another part of the exhibit will feature images and diagrams that will provide a timeline of the Holocaust and detail the Frank family's experience during it. The center will also host companion talks with local Holocaust survivor Bernard Marks (Oct. 11) and former Japanese internment camp prisoner Kiyo Sato (Oct. 18).
For MACC curator Cheryl Gleason, highlighting family photos of a young Anne shows the direct human impact of the Holocaust. "Kids can say, 'That little girl looks just like me. That could be me,' "  she says. "We need to keep these stories of these families who went through this in the forefront of our minds, and I think we as humans are [especially] empathetic to children, so the impact is stronger."
Free. Oct. 11: 5:30-8 p.m. Oct. 12-20: Thurs. & Fri. 3-8 p.m. Sat. 11 a.m.-4 p.m. MACC. 10191 Mills Station Rd. Rancho Cordova. 916-273-5712. rcmacc.org
You Might Also Like
Get a peek behind the façade during three architecture tours this fall
Swiss light artist to project one-of-a-kind light art work on the walls of Sutter's Fort
Elevating Art