Fashion, food and summer are in focus at Sacramento's inaugural First Festival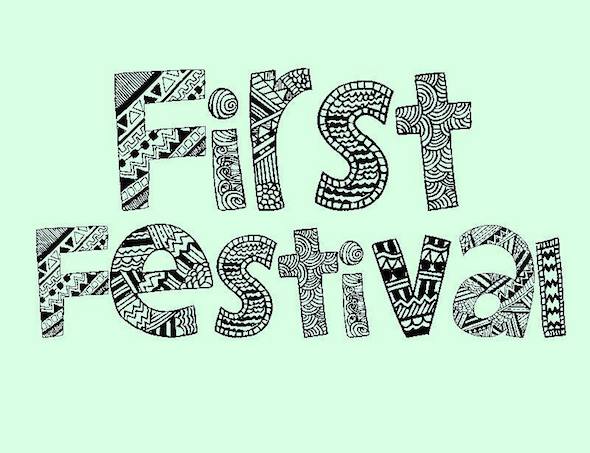 Memorial Day Weekend might customarily usher in the summer season, but what ushers in Memorial Day? Look for the answer this May in West Sacramento, which will host the inaugural First Festival on May 23 to launch 2015's season of outdoor festivities.
Born from the minds of local business owners Danielle Vincent and Ashley Rastad—the two run the retail shops Firefly and Moonrise Boutique, respectively, out of the Midtown Collective at 19th and P streets—the free fair starts at noon and will highlight music, food and fashion from around the region while allowing festival enthusiasts to stock up on apparel and other local goods for their summer itineraries.
"The idea is that it kicks off festival season," Rastad says. "This is a great place to get your festival gear—fun tops, accessories—all the things you want to take with you to the other festivals like Burning Man. And everything is local."
Expect music from at least 18 acts (including Sacramento-based acts like A Mile Till Dawn, Thick Soup and Drop Dead Red), as well as eats from 10 SactoMoFo food trucks (such as St. Louis-style barbecue from Rancho Cordova's Smokers Wild and 20 different flavors of milkshakes from Happy Cow Ice Cream). The list of clothing vendors continues to grow, with apparel like comfy, festival-friendly shorts and dresses from Firefly boutique and the wild, wearable fairy wings handmade by crafter Sarlizan Woods boasting Sacramento pride and emulating the community atmosphere of summer festivals at this kickoff party for parties.
For an extra-special "First" experience, a VIP ticket ($50) will snag attendees one of two summer starter kits with locally handmade items (the more femme version features a flower crown and sheet of metallic flash tattoos, whereas the guys might prefer the one with the leather jewelry and festival bandana) in addition to access to a VIP tent near the festival's beer garden with prime views of the main stage.
Free. $50 for VIP ticket. Saturday, May 23. Noon to 10 p.m. West Sacramento River Walk Park. firstfestivalsacramento.com
Related Links
–Sacramento Beer Week 2015: Raise a glass at these 10 can't-miss events
–Artists debut new renderings of Bright Underbelly mural planned for farmers' market
–Why wait? Mother installs a "line cam" so patrons can gauge the queue at the popular Sacramento eatery