Fifth Bastille Day Waiters' Race set to storm Sacramento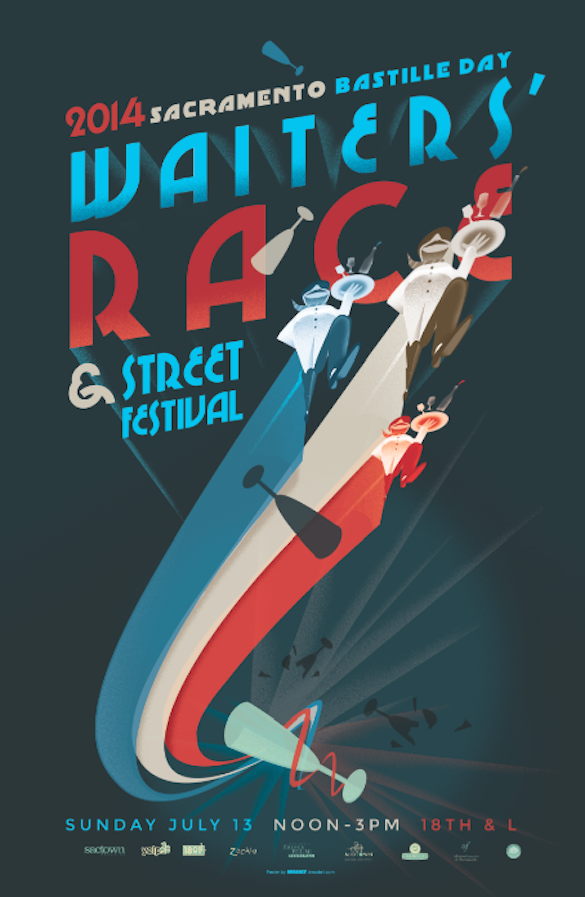 Sacramento's "tray" magnifique summer tradition returns to midtown this weekend as the fifth annual Bastille Day Waiters' Race gets underway at noon on Sunday, July 13.
Up to 50 men and women will participate in the race, which features servers from local restaurants (outfitted in the classic French bistro uniform of apron and bowtie) attempting to hustle down L Street without spilling their precious trays of sparkling water and drinking glasses.
More than 1,000 spectators are expected for the event, which offers prizes of $500, $250 and $100 for first, second and third place finishers in both the men's and women's divisions.
Inspired by the famed footrace in Paris, which commemorates France's national holiday, the race commences at noon at 18th and L streets, followed by a childrens' race at 1 p.m.
The race is the highlight of the Sacramento Bastille Day Festival, which takes place from noon to 3 p.m. Sunday along the race route and features street performers, French actors, French-language lessons, food vendors, a DJ and more.
To learn more about the origins of the local version of the race, click here to read our 2010 article suggesting the idea for Sacramento.
Visit SacramentoBastilleDay.com for viewing and/or registration information.