Fizz champagne bar to open in Downtown Commons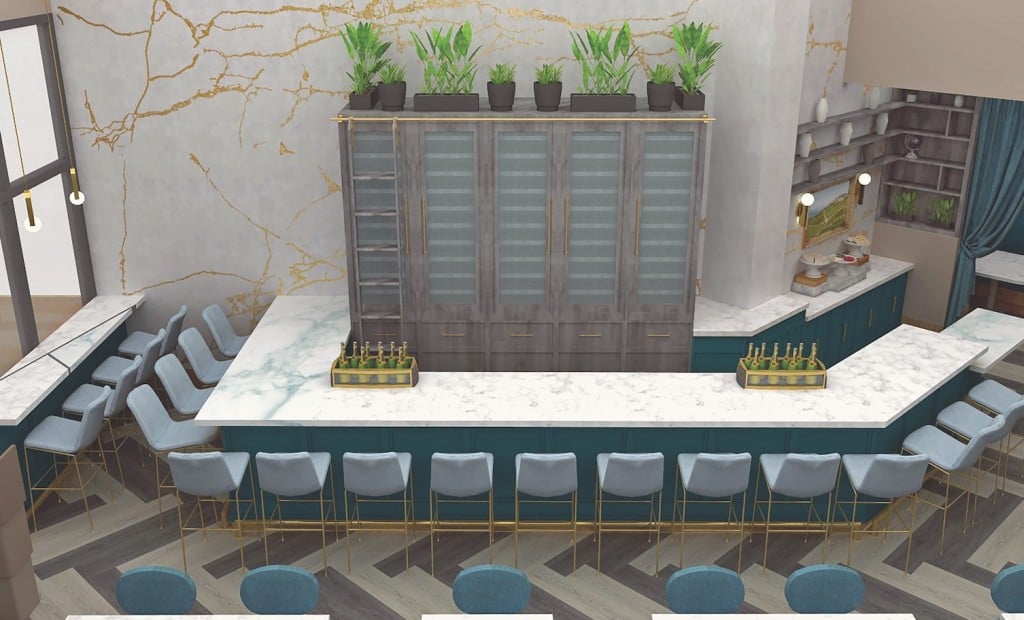 Sacramento, get ready to pop the bubbly. Raymond James Irwin, the owner of Fizz champagne bar, has announced that he plans to open his new venture in Downtown Commons this summer.
The bar—billed as Sacramento's only champagne and bubbles bar—will occupy a cozy 998-square-foot space between Estelle patisserie and Häagen-Dazs in the burgeoning downtown district surrounding Golden 1 Center.
Fizz will showcase 40 different champagnes by the bottle and 12 by the glass, sourced from vintners as near as Wilson Vineyards in Clarksburg and Capay Valley Vineyards in Brooks, and as far away as South Africa, Spain, France and Greece.
"The majority of what I'll sell you cannot get at BevMo or at grocery stores," Irwin says. "We're aiming to be the biggest experts on champagne in the region."
Irwin is also planning a small plates menu meant for pairing with bubbly, like oysters on the half-shell, sashimi, caviar, pizza and potato chips, as well as a tableside cheese service with up to 15 different types of cheese and bread from neighboring French bakery, Estelle. A small retail section will allow patrons to nab cooled champagne to go, and Irwin says everything on Fizz's bottle menu will be available for purchase.
Whitney Johnson of Miles Treaster & Associates, the designer behind such hot spots as Shady Lady Saloon, LowBrau and Hook & Ladder Manufacturing Co., has collaborated with Irwin to create a sleek, modern space with vintage Art Deco elements and features like exposed concrete walls hand-painted with gold leaf accents, towering champagne coolers and blue velvet stools.
Irwin—a Fair Oaks native who is currently the marketing and communications coordinator at the Sacramento Philharmonic & Opera—has been working on his plans for Fizz for the past four years, but his passion for champagne began many years prior. While attending college in Cleveland from 2006 to 2010, Irwin was employed at prestigious French brasserie L'Albatros, where he worked under the guidance of then general manager Brandon Chrostowski, a master sommelier. "He taught me an insane amount about wine, and that was the first time I tried really good champagne," he says. "I just fell in love with it."
Fast forward to 2013, when Irwin was in Chicago performing opera and went in search of a post-show drink one evening. He landed at Pops for Champagne, a champagne bar—known as the oldest in the country—with a 1920s Parisian-style underground jazz club. "I went for hours every night. The experience stayed with me and I thought, wouldn't it be neat to bring this [concept] to Sacramento? So, here we are."
615 David J Stern Walk. 916-800-2827. fizzinsac.com
You Might Also Like
Punch Bowl Social and other Downtown Commons eateries open their doors
Downtown Century movie theater reopens with heated recliners
Estelle bakery and patisserie to open new Arden Way location