Food film and chat opens Davis Chinese Film Festival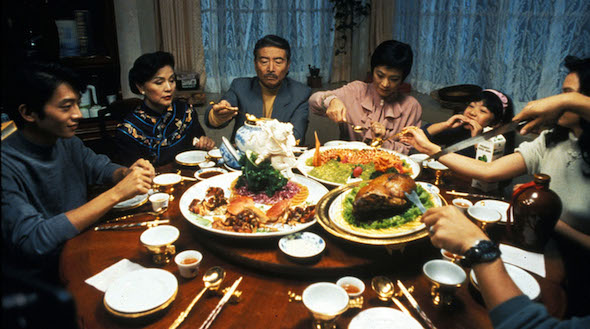 For a diverse and nuanced experience of Chinese culture, head across the causeway this Saturday to the UC Davis Mondavi Center for the opening ceremonies of the inaugural Davis Chinese Film Festival. The festivities coincide with Global Confucius Institute Day and will kick off a weeks-long array of events and movie screenings honoring the country's artistry and traditions.
"We want people to get to know China better," says festival co-founder Ning Wan. "This is an opportunity to present [how] people live [in China]. We want to have a cultural exchange."
Saturday offers a free screening of Oscar-winning director Ang Lee's Eat Drink Man Woman, which portrays how the relationship between a widowed chef and his daughters plays out at the large, traditional weekly meals that he prepares for them. Afterwards, a moderated Q&A discussion will take place featuring such panelists as Lina Fat, the director of food for the Fat's Family of Restaurants.
The day's subtle culinary theme is fitting because it is co-organized by the university's Confucius Institute, which is one of about 400 cultural exchange institutes around the world founded by the Chinese government, and the only one that focuses on the country's food and beverage culture.
To reserve seats for Saturday's festivities, taking place at the Mondavi Center from 1 to 5 p.m., click here or call or visit the venue box office (530-754-2787; Mrak Hall Drive and Old Davis Road in Davis)—the event is free; there will be a $10 processing fee for online transactions. To view the schedule for the rest of the Davis Chinese Film Festival, which features other offerings and screenings through Oct. 19, visit dcfff.org.