Former Grange chef Michael Tuohy returns to Sacramento to lead LowBrau and Block Butcher Bar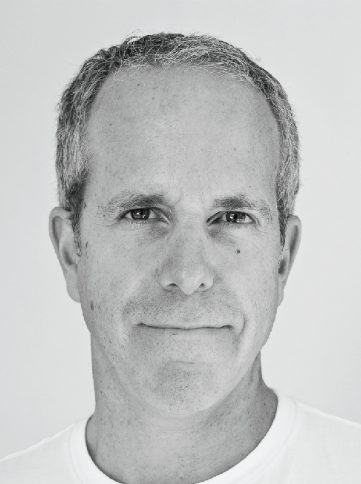 At the popular midtown hot spot, LowBrau, whose motto is "King of ze Wurst," a new leader is now reigning over the kitchen, officially starting today.
Michael Tuohy, who was the founding executive chef of Grange Restaurant & Bar when it opened in 2009, has relocated back to Sacramento to take the helm of the restaurant programs at LowBrau and its team's nascent next-door venture, Block Butcher Bar, which is scheduled to open in mid-December.
"He's kind of one of the godfathers of the farm-to-fork movement out here, so it was kind of like a match made in heaven," says LowBrau co-owner Michael Hargis of Tuohy.
Tuohy was widely lauded for being a leader in the farm-to-fork movement during his time at Grange, and prior to that, he was with the renowned Woodfire Grill in Atlanta for years. Most recently, he was the executive chef at St. Helena's gourmet grocer Dean & DeLuca. He and his wife Patti, who works at UC Davis Cancer Center, moved back to Sacramento from Napa at the end of May.
"This feels right," Tuohy says. "Sacramento is a wonderful place to live, and the food scene has really taken off since I left."
Hargis says he wants the LowBrau and Block Butcher Bar team to be known as "aficionados on charcuterie" by creating house-made salumi and other cured meats. With LowBrau's menu, Tuohy plans to begin creating all of its sausages in-house, like a spicy fennel sausage, chorizo sausage and other unique variations with duck, goat and lamb. Other offerings will include pickled items like sauerkraut and kimchi, and main dishes like inventive panini sandwiches.
Tuohy also has plans to open a retail corner within the restaurant with ready-made items like hummus, cured meats, cheeses and local beer and wine for customers to purchase and take home.
Inspired by San Francisco's Fatted Calf, Hargis says they also plan to launch butchering and cooking classes with Tuohy at the lead.
"We're going to be doing sausage classes, charcuterie classes and butchering classes that teach people how to break down animals and where the cuts are coming from," says Hargis.
With his hand still in the regional farm-to-fork scene, Tuohy wants to utilize his connections to bring more local ingredients to LowBrau and Block's menus.
"I'm talking to John Bledsoe, I have relationships with River Dog, Soil Born and a host of other farms, and I've sourced goats and lamb from Rio Vista," he says. "I'm really excited about this."