Free lessons during National "Learn to Row" Day tomorrow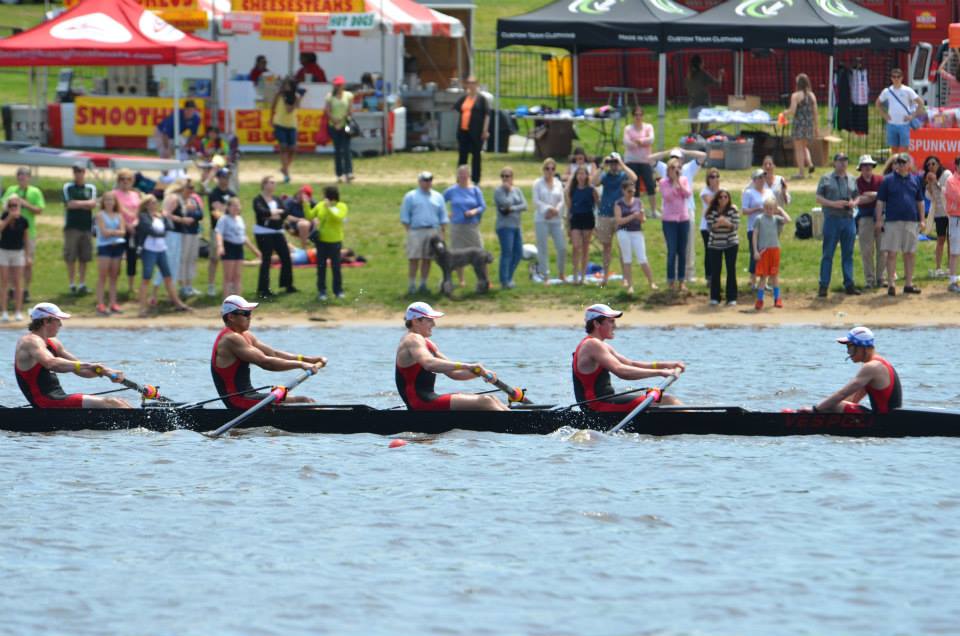 If you've ever wanted to learn to row crew, some of the best instructors in the region will be on hand tomorrow morning to teach the sport to newcomers. No experience is needed.
Every half hour from 10 a.m. to 2 p.m., volunteers and instructors from the West Sacramento-based River City Rowing Club (RCRC) will take a group of visitors on a tour of the River City boathouse at the Port of West Sacramento, teaching them how to row on an indoor rowing machine before taking them out on the water in an eight-person boat. The clubs asks that participants bring sunscreen, a water bottle, hat, socks and sunglasses. The early times are currently full, but as of 4 p.m. Friday, there was still room in the time slots between noon and 2 p.m.
This will be the fourth year that RCRC has hosted a National Learn to Row Day event. Tricia Blocher, the club's executive director and the head coach of the junior rowing program, says she expects around 300 people to show up at club's boathouse on Saturday.
If you're more of the spectator type, you'll have a chance to see some of the best high school rowers in the country compete in Sacramento next weekend for the U.S. Rowing Youth National Championships. Taking place from June 13-15, this is the first time the prestigious event has taken place on the West Coast.
The River City Rowing Club's junior team is one of 133 junior rowing teams competing for a championship this year at the Sacramento State Aquatic Center at Lake Natoma, where they will slash through the still waters attempting to beat crews from as close as Oakland and as far as Albany, N.Y.
Learn to Row Day is June 7. Free. 10 a.m.-2 p.m. River City Rowing Club Boathouse. 2901 Industrial Blvd. West Sacramento. rivercityrowing.org
The U.S. Rowing Youth National Championship will take place June 13-15. Tickets $5-$12 (parking $5). 8 a.m. Sacramento State Aquatic Center. 1901 Hazel Ave. Gold River. 278-2842. usrowing.org