Free Museum Day returns with 25 local institutions to choose from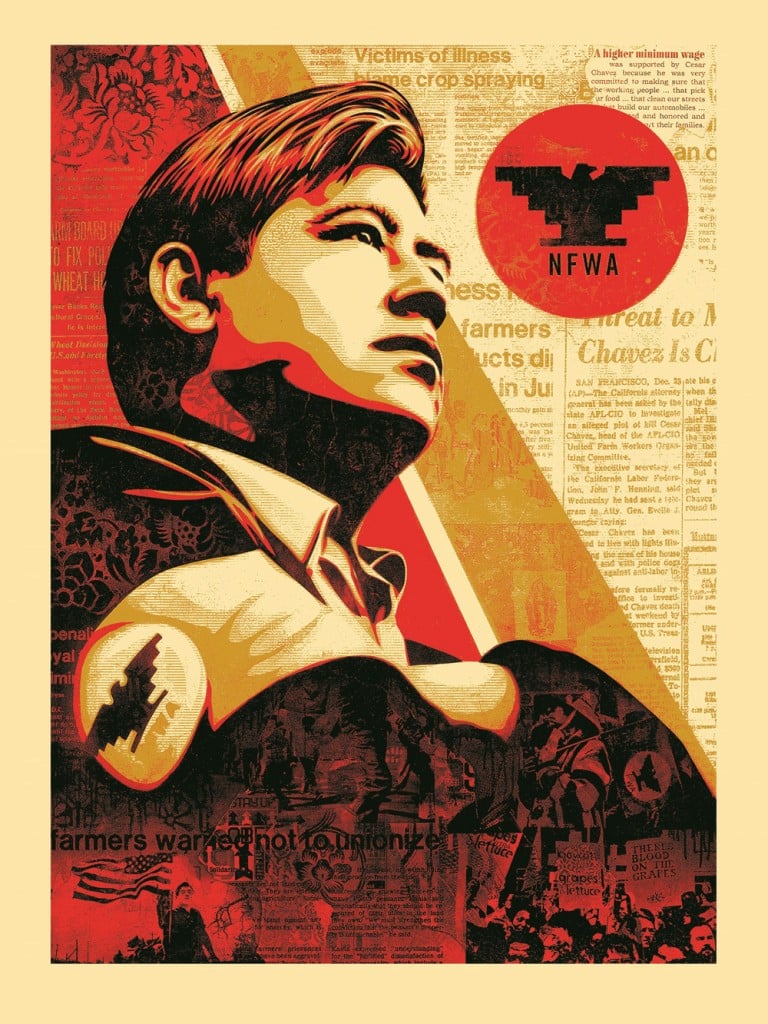 The 21st annual Free Museum Day takes place on Saturday Feb. 2, during which more than two dozen museums, historic sites and other venues will welcome visitors without charging admission. This year also launches the first-ever Museum Week, where several institutions will offer special activities and tours (with the price of regular admission) from Feb. 2-8. Here are 10 highlights of the day and week, featuring everything from flight simulators to reimagined comic book covers to vintage cars.
Aerospace Museum of California
Learn how to fly at this museum located on the property of the former McClellan Air Force Base, where you can take the controls on a flight simulator ($10 for a 20-minute session) while licensed pilot instructors help you navigate the digital skies displayed on three screens. Then head outside to the 4-acre air park and hop inside the cockpit of military and civilian aircrafts, including an A-10 fighter jet used in Vietnam, a Boeing 727 cargo jet and the popular F-14 Tomcat like the one flown by Tom Cruise in Top Gun. Other activities include a motion simulator ($5), that takes visitors on a roller coaster ride through space, and film screenings, including the documentary Earthrise, which chronicles the first image of Earth captured from space.10 a.m.-5 p.m. 3200 Freedom Park Dr. McClellan. 916-643-3192. aerospaceca.org 
California Museum
The latest class of Golden State greats were inducted into the California Hall of Fame in December, and the California Museum is now displaying inductees' artifacts, including Robert Redford's "Wonderboy" bat from The Natural and chef Thomas Keller's three-star Michelin plaque. Also on exhibit is Before They Were Heroes: Sus Ito's WWII Images, which chronicles the on-the-ground perspective of the war through photographs taken by Japanese-American solider Sus Ito, who served as a member of the all-Japanese American 442nd Regimental Combat Team's 522nd Field Artillery Battalion. On Feb. 3, attend an origami-folding activity where both kids and kidults can learn how to fold paper into cranes, swans and bears. 10 a.m.-5 p.m. 1020 O St. 916-653-7524. californiamuseum.org
California State Railroad Museum
This Old Sacramento institution houses 225,000 square feet of towering locomotives, some dating as far back as 1862. While you're marveling at all the steam-powered behemoths—like a last-of-its-kind Southern Pacific Railroad cab-forward model—don't miss the museum's newest exhibit, Snowbound in the Sierra, which chronicles the harrowing rescue of 226 passengers and crew members who were trapped on a luxury streamliner locomotive in the Sierra Nevada during a brutal 1952 snowstorm; Accompanying the exhibit is a massive 125-ton rotary snowplow, an example of the type of railroad plow used to free the snowbound prisoners. 10 a.m.-5 p.m. 125 I St. 916-323-9280. californiarailroad.museum
California State Library
The California State Library showcases the the work of acclaimed graphic artist Shepard Fairey and rock 'n' roll photographer Jim Marshall in the politically charged exhibit American Civics, which was donated to the State Library early last year. In it, five of Marshall's iconic photos are on display alongside Fairey's reimagined versions, including Mass Incarceration—a fiery image of Johnny Cash that that now lives on as a massive mural on the side of downtown's 15-story Residence Inn—to bring awareness to social justice issues. 10 a.m.-5 p.m. 914 Capitol Mall. 916-323-9843. library.ca.gov
California Automobile Museum
See how Americans traveled to grand mountain vacations and theme park destinations during the California Automobile Museum's latest exhibit, Hitting the Road: Road Trippin' Through the Years, which showcases popular cars driven during the heyday of the cross-country excursion like wood-paneled station wagons, hip Volkswagen campers and roomy Shasta trailers. Check out now-retro foldable road maps from the pre-GPS days and nab a free vintage-style postcard emblazoned with "Greetings from the California Automobile Museum." On Feb. 3, as part of Museum Week, staffers will take visitors on spins—as part of the "Downtown Sunday Drives," which are free with the cost of admission—in cars like the 1931 Ford Model A. 10 a.m.-5 p.m. 2200 Front St. 916-442-6802. calautomuseum.org
Maidu Museum & Historic Site
This museum that focuses on the culture of the Nisenan Maidu people (natives to the Sacramento Valley and the Sierras) features a collection of woven wooden baskets in its Mountain Maidu Basketry exhibit that examines the lineage of basket-making techniques and craftsmanship passed down through the generations. Attendees can make a bracelet out of pine nuts, weave a basket or take a trek along the outdoor trail to find bedrock mortars (indentations in rocks used for grinding acorns and grains) and petroglyphs (rock carvings). Be sure to stop by the native plant garden where wild plants like elderberries, mugwort and coyote bush grow. 9 a.m.-4 p.m. 1970 Johnson Ranch Dr. Roseville. 916-774-5934. roseville.ca.us
Powerhouse Science Center
Take a journey through time and space at this science-focused hub in Arden-Arcade with its latest exhibit, Expedition Science, where you can dig for dinosaur fossils from the prehistoric era, see the compositions of different gems under a black light box and play a multiplayer galaxy-themed board game. A live DJ will be on hand to quiz visitors on science trivia and the Squeeze Inn food truck will also be on-site to serve its out-of-this-world signature cheese-skirted burgers. 10 a.m.-5 p.m. 3615 Auburn Blvd. 916-674-5000. powerhousesc.org
Roseville Utility Exploration Center
See some creepy crawlers at this learning center's one-day-only Bird and Bug Bonanza, during which brave visitors can hold squirmy composting worms or other live insects—if they dare. Field experts from the California Master Beekeeper Program at UC Davis and Gold Country Wildlife Rescue will educate attendees about conservation along with some help from honey bees and rescued birds. Youngsters can build their own bird house ($10 materials fee), get their faces painted or win prizes by playing games like "Busy Bees," "Lady Bug Power" and "Flip-In Creek." 10 a.m.-5 p.m. (Bird and Bug Bonanza runs from 10 a.m.-2 p.m.) 1501 Pleasant Grove Blvd. Roseville. 916-746-1550. roseville.ca.us
Sacramento Historic City Cemetery
Exploring a cemetery isn't as eerie as it sounds at this historic site where over 25,000 individuals have found their final resting place, including Gold Rush pioneers, Civil War veterans, John Sutter Jr., and Mark Hopkins (founder of the Central Pacific Railroad and one of The Big Four who founded the Transcontinental Railroad). During tours, costumed docents tell tales of the deceased, including three California governors, the Crocker family and the son of America's first Secretary of the Treasury, Alexander Hamilton. Stroll through the award-winning Historic Rose Garden, which features about 500 antique varieties of the fragrant flower, and drop in during Museum Week on Friday, Feb. 8, to conduct genealogical research and find out if distant family members are buried below. 8 a.m.-5 p.m. (Tours run from 10 a.m.–4 p.m.) 1000 Broadway. 916-448-0811. historicoldcitycemetery.org
Verge Center for the Arts
Let your creative juices flow at this downtown arts center, where hands-on activities include everything from button-making to weaving and drawing, and instructors will hold mesmerizing demos of acrylic pouring, clay sculpting and bookmaking. Stop by the gallery to view paintings by Brooklyn-based artist Kumasi Barnett in his featured exhibit, The Amazing Black-Man, which transforms comic book covers of The Amazing Spider-Man, swapping out the familiar web-slinger for a hooded figure who battles Marvel villains like Doctor Octopus, reimagined as a corrupt cop. 10 a.m.-5 p.m. 625 S St. 916-448-2985. vergeart.com
For a full list of participating venues and events, please visit sacmuseums.org or call 916-808-7777. 
You Might Also Like
The Ice Blocks Cometh
Modern Classics
Let's Get Vertical