Fried chicken shop opens virtual restaurant in Sacramento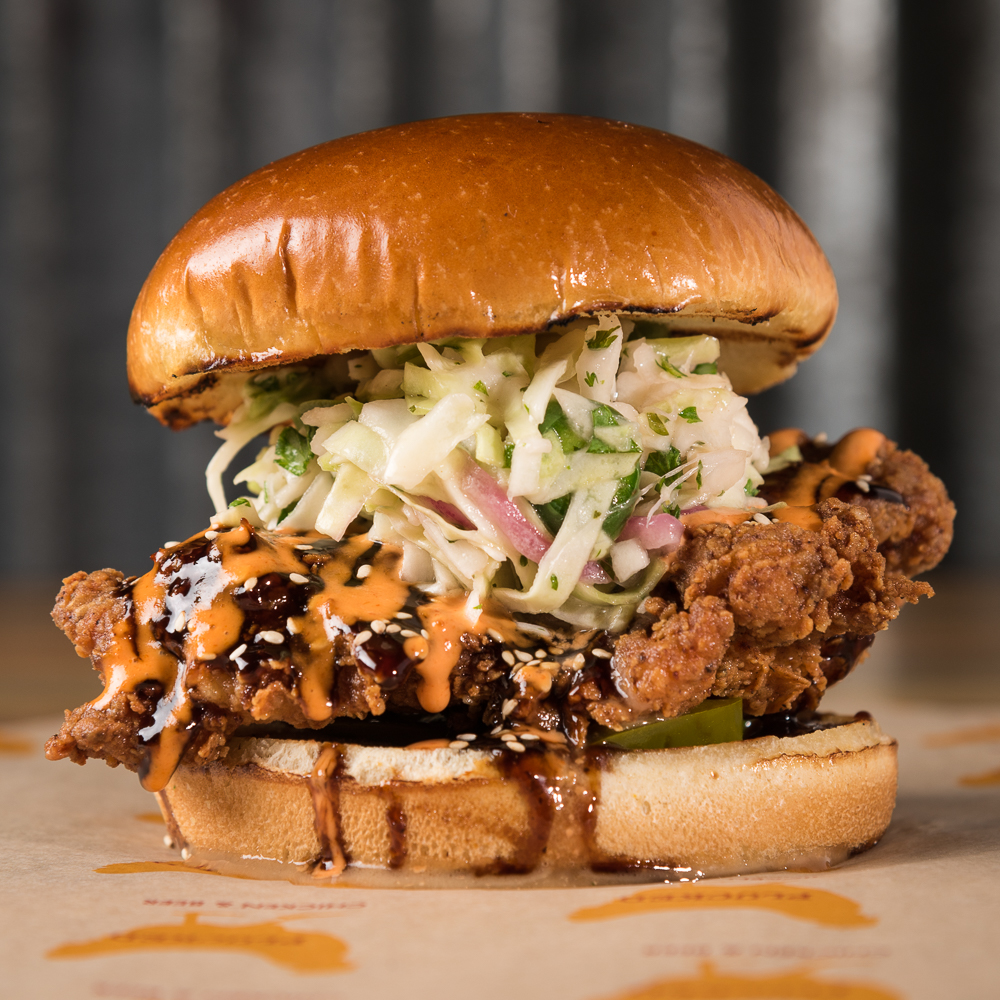 If you're looking for Plucked Chicken & Beer on a map of Sacramento, you won't find it. That's because it doesn't exist, at least physically. Its six versions of fried chicken sandwiches, two types of loaded fries, and unique take on nachos are only available through DoorDash around these parts. In official restaurant parlance, it's known as a "ghost kitchen."
Nimble and cost-efficient, ghost kitchens operate without any physical footprint, offering fare exclusively through mobile food delivery apps, "changing the very essence of what it means to operate a restaurant," according to The New York Times.
While Plucked runs two brick-and-mortar businesses in San Ramon and Pleasanton (and is expected to open a third outpost in Livermore later this year), its Sacramento venture is the first to function as a ghost kitchen.
Operating out of its sister restaurant Sauced BBQ & Spirits in DoCo, Plucked, which quietly opened here a year ago, is part of a growing number of eateries around the country consolidating multiple meal concepts under one roof. One kitchen in San Francisco's SoMa district, for instance, serves as a hub for an undisclosed number of diverse "restaurants," including zucchini bowl spot Zoodle Garden and the $5 Salad Company.
The popularity of fried chicken sandwiches has reached a fever pitch, and Plucked hopes to hold its own among the local favorites from Nash & Proper, Bawk and Fixins Soul Kitchen. "Everyone thinks they have the best fried chicken recipe," says Plucked and Sauced chef Kyle Woodfill. "We decided to throw our hat in the ring and come up with a bomb fried chicken recipe."
Woodfill settled on a no-frills rendition—an all-natural chicken thigh soaked in a buttermilk batter with just a tinge of Crystal hot sauce for tang and heat, cooked in a pressure fryer for exactly six minutes and nestled inside a brioche bun. Each sandwich features its own sauce and garnish, from the classic "Basic Chick," with a simple dill pickle and Sriracha-mayo "pluck" sauce, to the "Sticky Chicky," coated in a soy sauce glaze and topped with coleslaw and pickled jalapeños. The menu is rounded out with mac and cheese and "nachos" made of loaded waffle fries that are smothered with queso and bacon-chipotle ranch and then strewn with crispy fried chicken bites and pickled jalapeños. In the unlikely event you have room for dessert, try the glazed apple pies.
If you're worried that an extended delivery time will result in a soggy sandwich, the owners checked out over two dozen varieties of to-go containers—Styrofoam, foil, paper and, yes, KFC-style buckets—to ensure the dishes keep their signature crisp (which the sandos managed to do on their way to Sactown HQ during our anonymous taste test). They eventually landed on cardboard containers that are ventilated and moisture-wicking, because in the race to deliver a fried chicken sandwich before it succumbs to sog, the appropriate athletic attire is required.
11 a.m.-8:30 p.m. pluckedchickenandbeer.com
You Might Also Like
The boozy bird's the word at Bawk, R Street's new finger-lickin-good restaurant
New plant-based eatery to offer veganified versions of comfort food classics like fried chicken and mac and cheese
Cheesy does it at the fourth annual Sacramento Grilled Cheese Festival