From drone races to bacon-wrapped peanut butter cups, what to expect at the 162nd annual California State Fair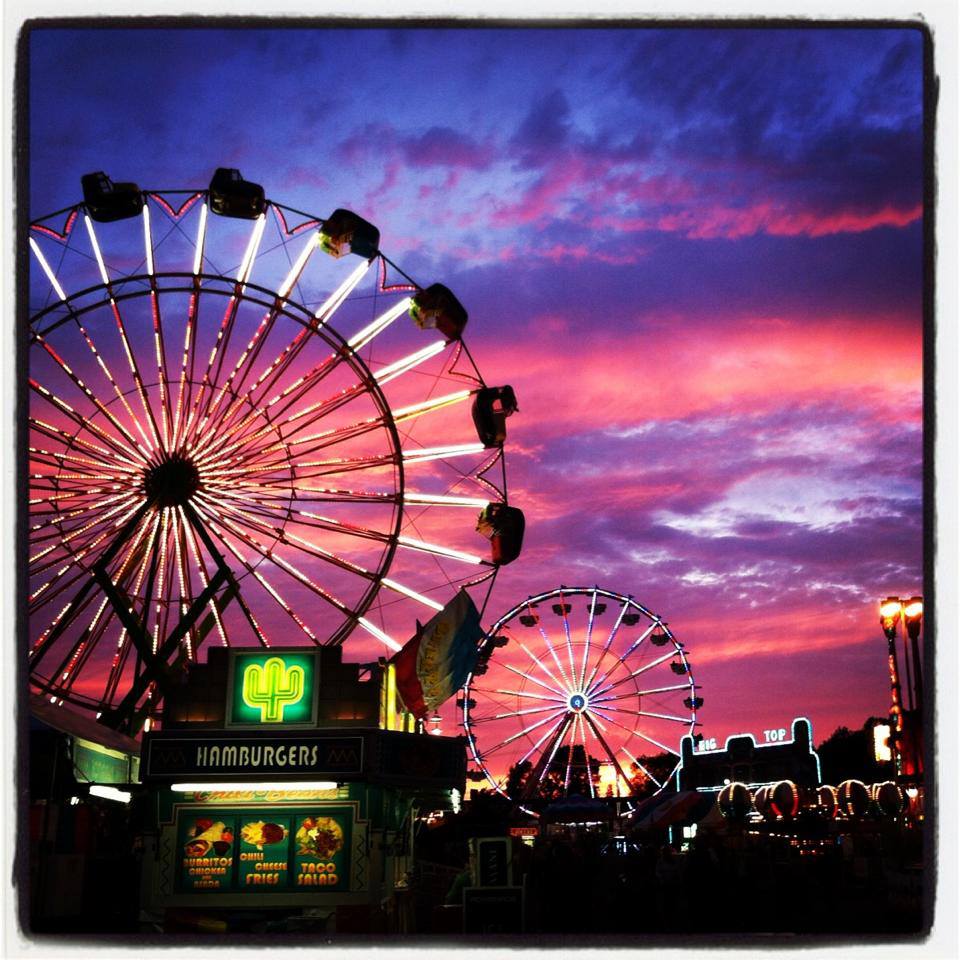 The 162nd annual California State Fair will soar into action this Friday for its 17-day run of "big fun." From the Ex-scream Machine to extreme eats, here are a handful of highlights that will make this year's event a fair to remember.
You can jump into the future with the Tech Trek: Science Fiction to Science Fact exhibit, which will examine pop culture-inspired technology of the past, present and future. See an authentic replica of the communication device that E.T. used to "phone home," slip on 3-D goggles at the Virtual Reality Testing Facility, or visit the Droid Construction Zone where you can construct your own futuristic droids and robots.
Feel the need for speed? The stomach-dropping 50-foot tall Ex-scream Machine roller coaster, will return to Cal Expo after making its state fair debut last year, and Bonney Field will host the inaugural U.S. National Drone Racing Championships on July 16 and 17, where more than 100 competitors from around the world will fly their drones along an obstacle course and racetrack. Meanwhile, wee explorers will be able to challenge themselves on a high ropes course at the TreeCircus.
Of course, it wouldn't be the state fair without its eye-popping lineup of gastronomical adventures. This year's deep-fried offerings include deep-fried pizza and deep-fried cheesecake, and bacon lovers will find themselves in hog heaven with everything from bacon-wrapped turkey legs to bacon-wrapped corn on the cob and even bacon-wrapped, deep-fried peanut butter cups. On the lighter side, you can cool off with the Fruit in a Fruit—freshly made fruit juice served in its hollowed fruit of origin, such as watermelon juice inside half of a round watermelon. Plus, sample the winning olive oils from the first-ever California Extra Virgin Olive Oil Competition, or hop on the Rolling Beer Garden by Sacramento's Off the Chain bike bus tours—an hour-and-20-minute bike ride around the fair with a water mister, stereo system and plenty of your favorite brews.
This year's concert lineup will include Air Supply on their 40th Anniversary Tour (July 12), funk band War (July 20), and rock group .38 Special (July 25), as well as country superstars like Martina McBride (July 15) and Jerrod Niemann (July 19), plus R&B singer Ashanti (July 16) and pop duo MKTO (July 13). The full concert lineup can be found here.
$10 through July 9; $12 after July 9 ($6 for ages 5-12; free for ages 4 and under). Mon.–Thurs. 11 a.m.–10 p.m. Fri.–Sun. 10 a.m.–10 p.m. Cal Expo. (The midway will be open until 11 p.m. Mon.-Thurs. and until midnight Fri.-Sun.) 1600 Exposition Blvd. 263-3247. castatefair.org
You Might Also Like
Disney's California Adventure letters placed at California State Fair
K-ZAP radio prepares for July 4 relaunch with new rock, familiar voices
The upcoming arts season scores big, combining orchestral music with classic movies