Get a behind-the-screens look at artist workspaces during this year's virtual Sac Open Studios event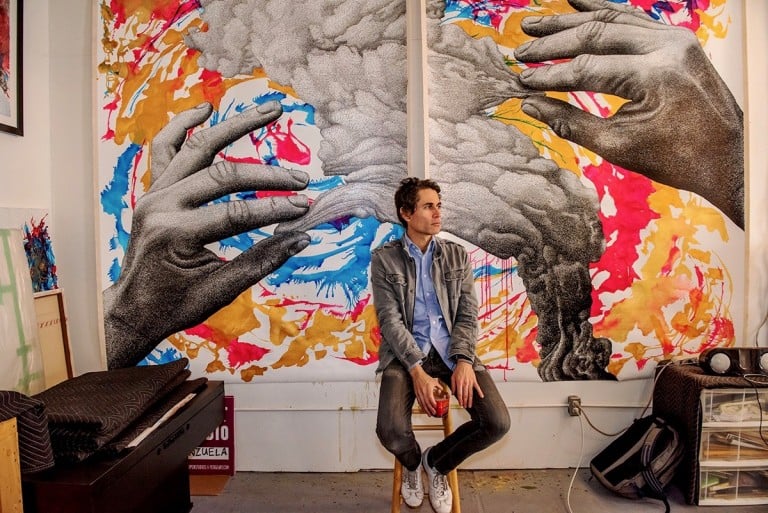 In pre-pandemic times, area artists participating in the annual Sac Open Studios event would open their creative spaces to some 20,000 voyeurs hankering for a behind-the-scenes look at the artistic process. At this year's all-virtual event, which takes place Sept. 9-13 and 17-20, organizers at Verge Center for the Arts are striving to create the same experience without mask or social-distancing requirements.
A comprehensive directory will allow you to browse the works of 125 local artists online, from household names like galaxy painter Jose di Gregorio and abstract "mark maker" Peter Foucault to emerging creatives like mixed-media sculptor Lyn Freeman and Cubist-inspired painter Elise Weber. Zoom will be the platform of choice for the new "Conversations with Artists" series, in which you can ask jewelry maker Omonivie Okhade how she bends metals into handmade wearable art, or find out from painter Elaine Bowers just how she captures the azure hue of the Sacramento River so beautifully in her watercolor landscapes.
Artists will also give virtual studio tours and demonstrations via livestreams on Facebook and Instagram (links will be available through the aforementioned artists' directory). For instance, sculptor Shevaun Zakhir will share her slab method of creating clay plant pots and musical instruments, while mixed-media artist Bryan Valenzuela will give viewers insight into the realistic drawings he creates out of handwritten words. Elsewhere, you can learn how to doodle llamas during artist Melani Grube's sketch-along or create vibrant landscapes using just a palette knife with painter Rhonda Egan.
Verge founding director Liv Moe says the challenges of converting Sac Open Studios to an entirely online arena have resulted in opportunities for it to grow, reach a broader swath of artists and be more accessible to art enthusiasts everywhere.
"Anyone from anywhere can attend," she says. "Even in the new format, people can still get that behind-the-scenes look and interact with each other through the comments section and chat rooms. And since the whole event is online, you choose who you want to visit without leaving the house. It's going to be so exciting and inspiring to watch unfold."
Free. Sept. 9-13 & 17-20. sacopenstudios.com
You Might Also Like
Local designers envision open-air greenhouse dining in the age of COVID
Wide Open Walls gets set to paint the town in 2020
In the Name of the Father – Stephen Kaltenbach