Get ready for a wand-erful time at first Old Sacramento Magic Festival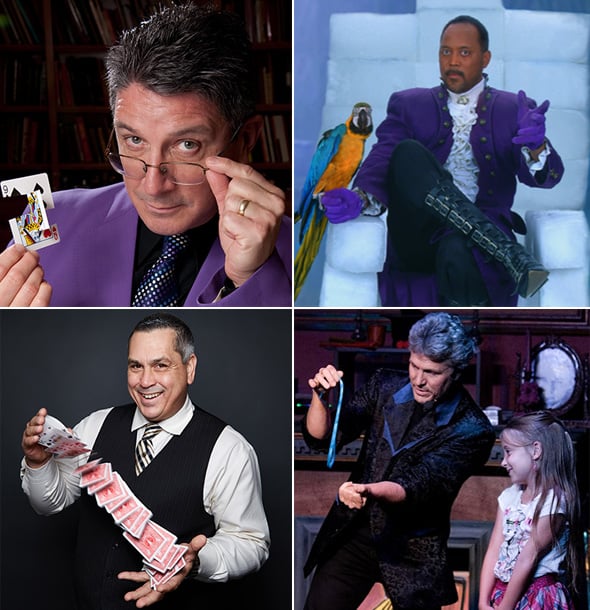 Do you believe in magic? Jump into a world of imaginative illusions, hypnotizing trickery and spellbinding sleight of hand this weekend, when the Delta King and its surrounding cobblestone streets transform into a playground for some of the country's most celebrated magicians at the Old Sacramento Magic Festival.
The three-day event—the first major magic festival on the West Coast—will begin with a free opening celebration on Friday, Oct. 17, followed throughout the weekend with performances and lectures by prominent illusionists like Society of American Magicians president Ice McDonald, Andrew Goldenhersh (whom the Los Angeles institution Magic Castle recognized as its 2009 and 2010 Parlour Magician of the Year), and the single-monikered card maestro Daryl (whose tricks have earned him a world magic title from the International Federation of Magic Societies).
Attendees can look forward to everything from coin levitation and card teleportation to Goldenhersh's celebrated straitjacket escape trick, during which the magician transforms two eggs that he keeps inside the straitjacket into live chickens.
A series of custom balloon sculptures made by local magician and balloon artist Kenn Serrano will add a whimsical backdrop to the family-friendly weekend in Old Sacramento, whose uniquely vintage vibes inspired accomplished magician and festival founder Jay Scott Berry to create the event there.
"I was born here, and my grandparents lived in Sacramento, so I spent a great deal of time as a child with them," says Berry, who today is based in Las Vegas. "I vividly remember walking around Old Sacramento as a kid and being completely infatuated with this old town's energy. Having such a deep connection here, I really just always dreamed of always bringing something back to Sacramento."
Stage shows and galas aboard the Delta King will also spill into the historic district's cobblestone streets, where Berry and Co. will surprise visitors by conjuring birds and vanished objects. Performers will also delight diners with impromptu routines and acts at nearby locations like Round Table and Graciano's.
At all of these spots, Berry says, the new festival is intended to restore the wonder, mystery and entertainment of live magic to local crowds.
"I realized that most people's experience today with magic is from television," Berry says. "While that's great, there's a whole different experience when magic happens in front of your own eyes. As a magician who has performed all around the world, to watch children eyes light up at shows in small villages to the streets of Paris in the same way is a truly unique thing that everyone should experience."
Oct. 17-19. Prices and times vary. Delta King. 1000 Front St. 444-5464. jayscottberry.com/SMF
Related Links
–Eight great events that scare up some Halloween fun
–Fall into the new season at these 10 Sacramento-area pumpkin patches
–7 events to check out during the 7 days of Specialty Coffee Week