Global Winter Wonderland returns to Cal Expo with new theme and displays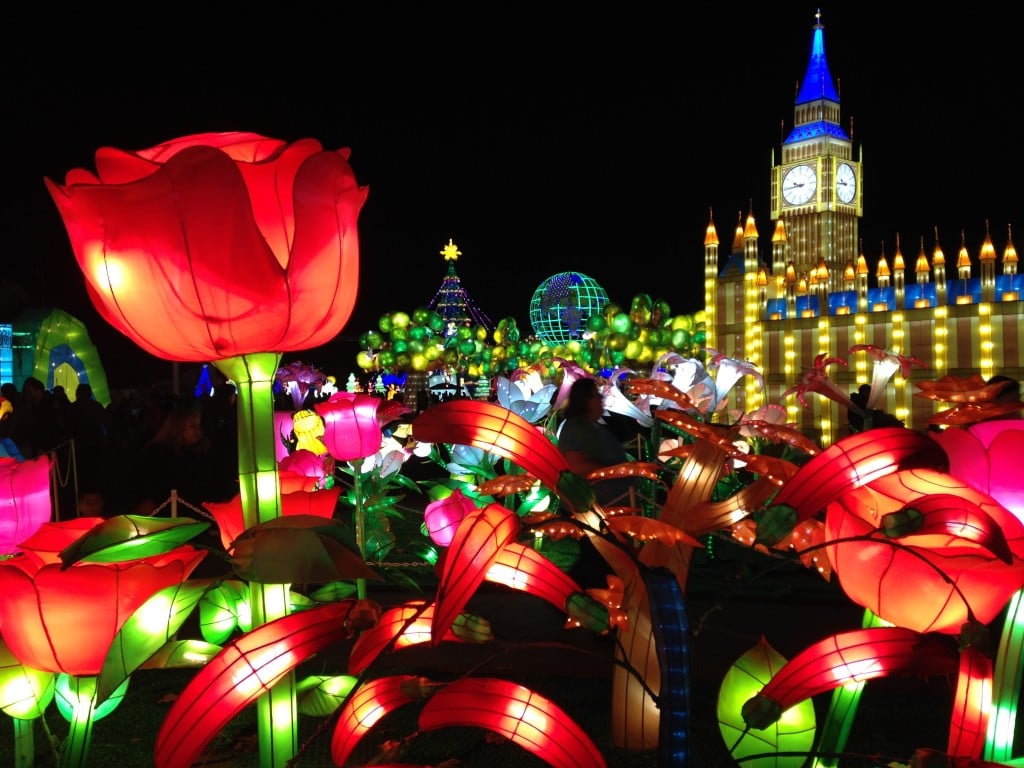 Global Winter Wonderland will return to Cal Expo for the third year in a row to light up Sacramento nights for the holiday season.
Founded by the International Cultural Exchange Group (ICEG), the show—which will run from Nov. 19 to Jan. 8—is in its sixth year, with its last three in the capital city. Prior to its Sacramento debut in 2014, the electric extravaganza traveled to different cities every year, including Santa Clara and Atlanta, but the local response to the seven-week event has been so positive that organizers now plan to make it an annual occurrence here.
"When it comes to the holidays, we want to be the event in Sacramento," says Joanna Ricken, an ICEG event organizer. "We want to make this a tradition for families, and we'd like to keep coming back to Sacramento year after year."
The sparkling spectacle, whose 2016 theme is "Holiday Fun for Everyone," will feature a slew of new silk and steel LED lanterns—some of which stand 50 feet tall—sprawling over 17 acres at Cal Expo. The lights will create life-sized scenes, such as Toyland (with 6- to 10-foot-tall nutcrackers and teddy bears), Candy Land (replete with giant candy canes and a candy factory manned by gingerbread men) and Santa's Village (featuring Santa's Workshop and an Elves' Clubhouse).
In addition to the usual ice-skating rink and carnival rides, Global Winter Wonderland will introduce a craft center with activities for youngsters that include making ornaments, personalizing a lantern and writing a letter to Santa to drop off at the North Pole Post Office.
Other highlights will include live entertainment like the Circus of Light, which will return with contortionists, fire jugglers and hoop divers, and an international food court featuring cuisines like Thai, Mexican and Mediterranean.
Ticket prices and schedules have yet to be announced. Stay tuned to sactownmag.com for further details.
Nov. 19-Jan. 8. Times vary by day. Tickets go on sale Oct. 1. Cal Expo. 1600 Exposition Blvd. globalwonderland.com
You Might Also Like
Food Truck Cinema launches in Roseville with two outdoor screenings
Raising the Barn: West Sacramento's new urban landmark
Thunder Dome: Why Sacramento should bring back its capitol fireworks show