Global Winter Wonderland set to light up holidays in Sacramento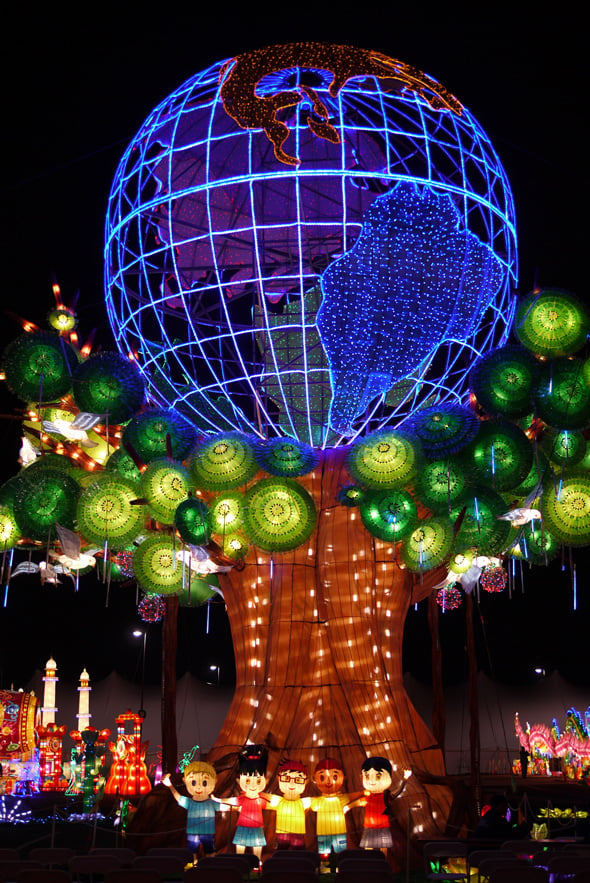 All the world's a stage at the Global Winter Wonderland, a luminous multicultural theme park and massive display of glowing structures filling 17 acres of Cal Expo starting Nov. 22 and running through Jan. 4.
Inspired by China's lantern festivals and executed by about 60 artisans and engineers from that country, the spectacle features lanterns as tall as seven stories that depict iconic landmarks like the Eiffel Tower, the Statue of Liberty and the Taj Mahal in the park's "Global Village," as well as Yuletide scenes, and utilizes 100 tons of steel and more than two million LED lights.
The traveling exhibition, which launched in 2011, visits just one city per year (Atlanta hosted it last year), and this year Sacramento was selected—in part because of its diverse population—bringing with it carnival rides, food from around the world, and other attractions to spread holiday cheer. Light it up!
$12-$25 per ticket. Days & hours vary. Cal Expo. 1600 Exposition Blvd. globalwonderland.org
Related links
–10 fun ways to be charitable this Thanksgiving
–9 unique craft fairs where you can shop local this holiday
–Play it cool at five local ice skating rinks