Going viral: El Dorado Hills rescue cow that thinks she's a dog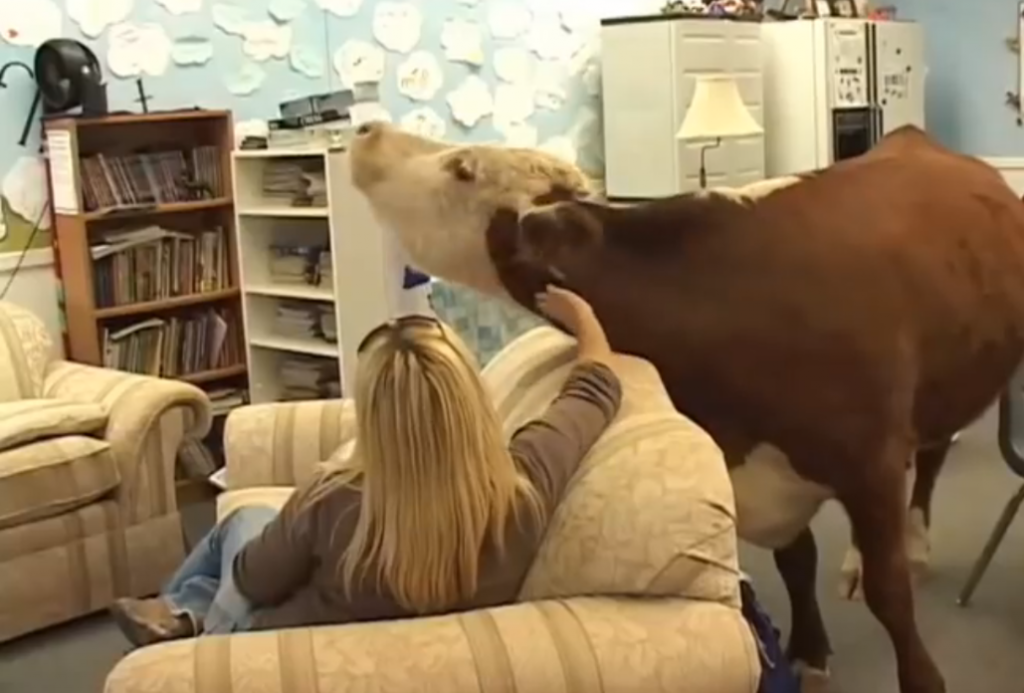 El Dorado Hills-based Grace Foundation of Northern California—home to Tiny Beyonce, the dachshund mix that was born weighing less than an ounce and whose tale went viral in 2012—is taking over the web once more with Milkshake, a 1,200-pound heifer that behaves like a dog herself, thanks to a video published six days ago by the U.K.-based Caters News Agency, which has led to stories in publications like Time magazine and The Daily Mail.
Rescued from an abusive owner six years ago, the 8-year-old Herford had never been introduced to other bovine. So when she came to live at the rural nonprofit animal shelter, she spent a lot of time with the ranch's other dogs and adopted some of their canine qualities, from eating out of a bowl to tagging along with Grace Foundation founder Beth DeCaprio.
Watch the two videos below for Milkshake's udderly unbelievable story and visit The Grace Foundation's website to learn more about the animal rescue organization.