Grange to celebrate its 10th anniversary with an all-star chefs' dinner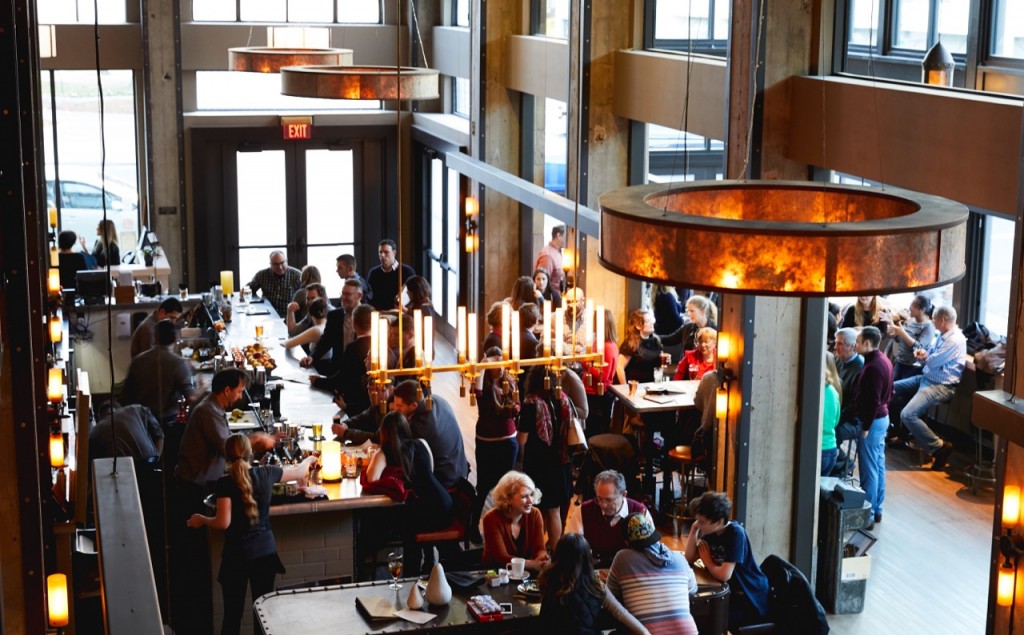 Normally, 10 cooks in the kitchen might seem like too many, but not for Grange Restaurant & Bar's 10th anniversary dinner, which is bringing together 10 top chefs from around the region to create a 10-course gustatory extravaganza.
On Nov. 10, Grange will offer three seatings for its birthday dinner, during which patrons will be served 10 courses, each created by a different member or former member of the restaurant's team. While the menu will nod to the eatery's California-style cuisine, every dish will be influenced by the individual chef's specialties, which range in fare from Italian to British. "There really are no parameters," says executive chef Dane Blom, who will be preparing the meal's second course comprising chilled spot prawns with oyster mayo, pickled green strawberries, cucumber and dill.
The lineup of culinary captains also features Oliver Ridgeway—Grange's previous executive chef who left his post earlier this year to helm the upcoming Camden Spit & Larder—who will dish out local lamb with artichoke, coco beans, anchovy-walnut relish and lamb bacon jus; Ryan O'Malley, a past Grange sous chef and current chef de cuisine at Paragary's, who will whip up a vegetarian dish of wild mushrooms, burrata, chicories, aged sherry and toasted breadcrumbs; Jonathan Kerksieck, a onetime chef de cuisine at the downtown restaurant and now chef-owner of the new Cacio restaurant, who will serve duck confit tortellini cooked in Italian broth; and former pastry chef Jodie Chavious, who is now at East Sacramento's Canon and will create a decadent dessert to end the meal.
Other Grange alums include past bar manager Ryan Seng, who currently owns Can Can Cocktails, and former general manager Nick Duren, now GM of Canon, who will prepare seven libations as optional dinner pairings (for an additional fee).
"The most exciting part for me is to show what Grange was, and is, and will be," says Blom, adding, "A lot of the chefs have left here and really spread their wings. I wanted them to just come with their best foot forward and show the diners where they've gone and who they've become."
Grange's 10th anniversary dinner will take place on Nov. 10. Dinner is $135 per person. Seatings are at 5, 6:30 and 8 p.m. 926 J St. For tickets and more information, call 916-492-4450 or visit grangerestaurantandbar.com.
You Might Also Like
Perk up during Specialty Coffee Week with these buzzy events
A sneak peek inside Camden Spit & Larder
Chef Jeremiah Tower