Great Cake Walk to satisfy Sacramento's sweet tooth for a good cause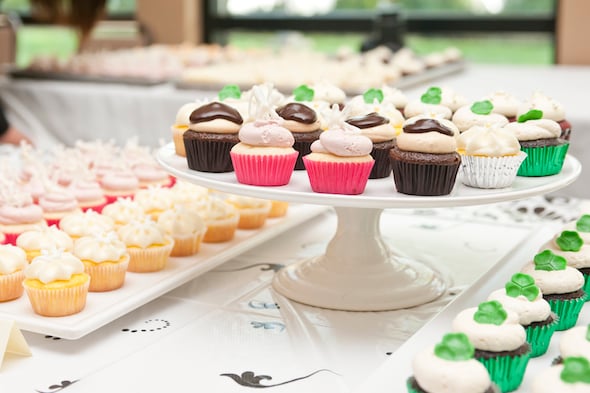 Have your cake and eat it too while giving to charity at the fourth annual Great Cake Walk, sweetening up the Sacramento State Alumni Center on March 12.
The cake and cupcake extravaganza invites eight local bakeries to offer guests samples of their creations. Selections this year include a variety of mini cupcakes by Above & Beyond cakes (including a fuzzy navel cake paired with vanilla butter and a strawberry pink champagne cake topped with chocolate mousse), as well as a fudge chocolate cheesecake by Rick's Dessert Diner, swirled with fudge drippings and filled with chocolate ganache.
The event—which will also include an auction featuring sparkly bling by Sharif Jewelers and a private evening of stargazing through a NASA telescope (hosted by Sacramento City College astrology professor Liam McDaid)—will be hosted by and benefit Closing the Gap, a nonprofit organization dedicated to helping the region's disadvantaged youth achieve higher education. "Every cent that we make from this fundraiser goes directly into services that affects the lives of students and changes the lives of families," says Closing the Cap vice president Marielle Tsukamoto.
For a minimum donation of $10, attendees can take part in a cake walk, an activity much like musical chairs where guests can win extravagant cakes prepared by the participating bakeries if they land on the sweet spots when the music stops.
When not nibbling on the event's variety of baked goods all-you-can-eat style, cake lovers will be able to take selfies with local personalities like News10's Cristina Mendonsa, former Kings player Harold Pressley and Petri Byrd, the bailiff on Judge Judy.
"The question is, what does cake have to do with graduating college and success?" Tsukamoto says. "Cake is celebratory. It's hopeful."
$65. 5–8 p.m. Sacramento State Alumni Center. 6000 J St. 278-6295. closingthegapusa.org
Related Links
–Why wait? Mother installs a "line cam" so patrons can gauge the queue at the popular Sacramento eatery
–Go hog wild at Davis Farmers Market's 24th Annual Pig Day
–Sacramento Beer Week 2015: Raise a glass at these 10 can't-miss events