Here's when downtown spots like Solomon's Delicatessen, Kodaiko, KoJa Kitchen and more will open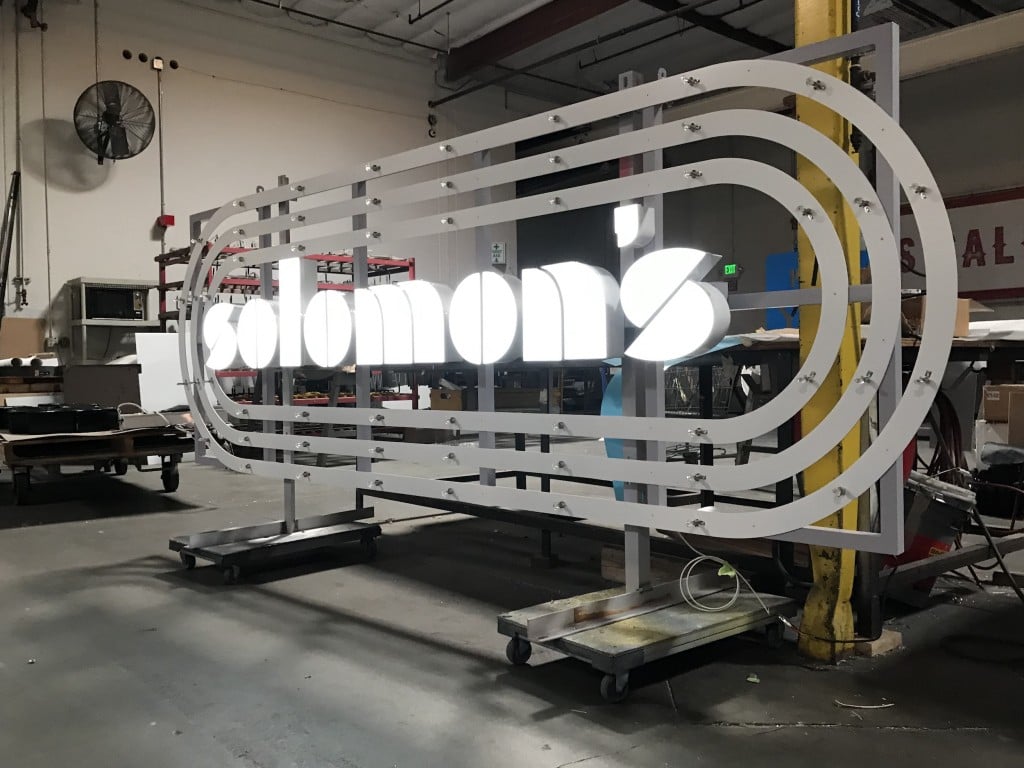 Some of Sacramento's most eagerly anticipated dining destinations are opening their doors soon, all on a single transformative block next to the Golden 1 Center. The 700 Block of K Street—a mixed-use project known as The Hardin, between 7th and 8th streets—is a long-neglected stretch that began bubbling to life last year with notable openings like the Ruhstaller Beer taproom, the restaurant Tiger and and a new coffee and wine bar from the folks at Insight Coffee. So we decided to check in with the owners of the next round of eateries to find out when we can all expect to grab a fresh bagel with lox and schmear or a scoop (or three) of coffee-and-doughnuts ice cream. The news is good. You won't have to wait long.
Solomon's Delicatessen
UPDATE: Solomon's Delicatessen will open Monday, July 1, with breakfast and lunch service from 6 a.m.-2:30 p.m. through July 11. Beginning Friday, July 12, the restaurant will be open daily from 6 a.m.-9 p.m. with breakfast, lunch and dinner service.
**********
Solomon's Delicatessen, the long-awaited Jewish deli, had hoped for a June 17 opening, but co-owner Andrea Lepore says the restaurant is now set to open by early July. Named after Tower Records founder Russ Solomon, the deli—which inhabits a former Tower Records store—will feature a similar menu to its Davis locale (think bagels, lox, house-smoked whitefish, pastrami sandwiches and matzo ball soup), as well as some new additions like latkes and pastrami-topped schmaltz fries (French fries cooked in chicken fat).
The deli's interior is a visual nod to the '60s and '70s (when Tower really exploded, explains Lepore) with quartz countertops that recall the original marble entryway, vintage Verpan lighting fixtures and pops of fuchsia, teal blue and Tower Records yellow—colors pulled from the entry's stunning psychedelic mural—against leather banquettes and warm wood furniture. Above the deli on the second-floor, the "Russ Room" is a event space and gallery that will honor the legacy of the music-movie-book mogul as a live performance venue and community gathering room which will be able to accommodate approximately 150 people for concerts. Lepore is working with local promoter Brian McKenna to book music acts, and is in talks with newly opened Capital Books to schedule book signings and other literary events; the 2,000-square-foot space will also function as an art gallery for exhibits curated by the locally based Toyroom Gallery.
"This was a historic preservation project, really," says Lepore. "It's not just opening a restaurant—this was a very raw shell that we've brought back to life. We're excited that we're finally able to see the light at the end of the tunnel."
730 K St. solomonsdelicatessen.com
KoJa Kitchen
Bay Area-based Korean-Japanese fusion restaurant KoJa Kitchen is aiming to open by the end of July. Also inhabiting two floors, KoJa will house a sleek, futuristic-looking lounge downstairs with embedded LED lighting and a glossy white bar, while upstairs will be a fast-casual restaurant slinging signature food items like short rib rice burgers and kamikaze fries.
700 K St. kojakitchen.com
Kodaiko Ramen & Bar
Update: Kodaiko will be open daily (except Tuesday) for lunch and dinner starting Aug. 15. Hours of operation will be 11 a.m.-8 p.m. Late-night service is expected to follow later this year.
**********
In the middle of the block, Kru chef/owner Billy Ngo is gearing up for the unveiling of Kodaiko, his basement ramen bar, by early July. Kodaiko will offer two types of broth bases: a Tokyo-style tonkotsu gyokai made with pork bones and house-dried snapper and a vegan broth made with mushrooms and cashew cream, as well as seasonal variations and specials. The noodle dish will feature classic toppings like marinated soft-boiled eggs, chashu pork and green onions. Modeled after subterranean ramen stops in Japan, the restaurant's K Street entrance is marked by a neon ramen bowl sign from where guests will then head underground to an intimate 3,300-square-foot space decorated with murals and Japanese posters.
718 K St. kodaikoramen.com
You Might Also Like
Billy Ngo, The Boy With the Dragon Tattoo
Taste: Kodaiko hosts a ramen pop-up and other regional dining news for December
Here's when downtown spots like Solomon's Delicatessen, Kodaiko, KoJa Kitchen and more will open
Devil May Care Ice Cream & Frozen Treats
Closer to 7th and K, West Sacramento's Devil May Care Ice Cream & Frozen Treats is planning to host a soft opening of its Sacramento storefront in mid-July, with a grand opening in early August. Devil May Care has cultivated a following with small-batch craft ice cream in unique flavors like Avocado, Coffee & Doughnuts and Peanut Butter and Jelly Sandwich. At more than twice the size of the 500-square-foot West Sacramento space, which opened in 2016, the 1,200-square-foot K Street digs will serve up to 16 flavors of ice cream (currently the daily menu features nine), as well as new ice cream-based desserts like ice cream sandwiches (look for a cashew toffee brown butter ice cream sandwiched between two cashew toffee brown butter cookies) as well as shakes and floats.
710 K St. devilmaycareicecream.com
Climb Society
If you're looking to burn off calories from all these tasty treats, El Dorado Hills-based fitness studio Climb Society will launch a downtown location at The Hardin by the end of August (a Folsom locale is also set to open Aug. 1), replete with 34 Summit Power Tower climbing machines—the most of any studio in the nation, according to Climb Society chief financial officer Nicole Davis. The studio will offer 30-, 45- and 60-minute classes that will focus on everything from circuit-training and cardio to strength training and HIIT (high-intensity interval training) workouts, all done on the Power Towers. Situated next to the entrance of Kodaiko, the boutique gym will also boast a Cryo M1 walk-in chamber—which is listed as the coldest chamber on the market and cools air down to negative 250 degrees Fahrenheit—for cryotherapy treatments, which can be used to soothe aching muscles.
716 K St. climbsociety.com
Stay tuned to sactownmag.com for further updates.
You Might Also Like
Empress Tavern launches a "Top Gun"-inspired cocktail menu
Craving of the Week: The Cabin's Gimmie S'more
The de Vere White brothers bring an Irish pub with a craft cocktail twist to R Street