Higher Learning 2019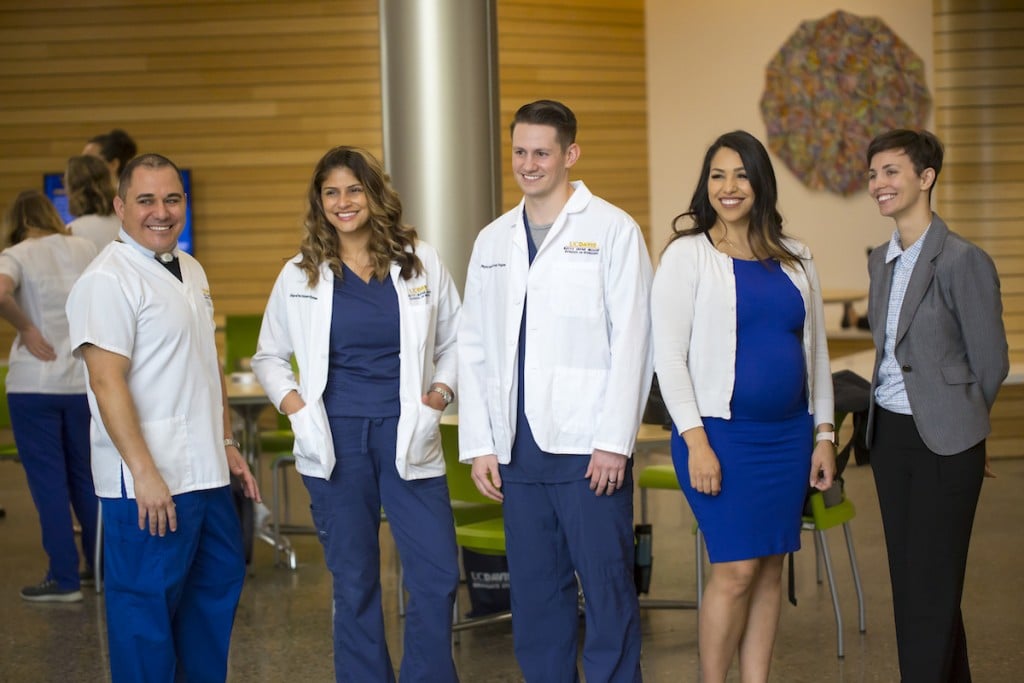 Betty Irene Moore School of Nursing at UC Davis
Combine your passion for patient care with your desire to lead change. The nursing school, located on the UC Davis Sacramento campus, offers five graduate degree programs.
Advance Your Nursing Career
Whether you're seeking advanced clinical roles or a new position as an educator or researcher, we prepare you to embrace new opportunities in nursing. Our dedicated faculty partner with you and invest in your success.
Why you should choose Betty Irene Moore School of Nursing at UC Davis:
• Emphasis on leadership
• Dedication to inclusiveness
• Leader in simulation learning
• State-of-the-art facilities
• School-coordinated clinical placements
• No GRE or GMAT required
Learn more at nursing.ucdavis.edu.
Ph.D. Program (Four years)
The full-time doctoral program prepares you to lead in health care, health policy, and education and research at the university level. Your future career path could be in research, education, government organizations or health administration.
Master of Science — Family Nurse Practitioner Program (Two years)
Build a strong foundation for a brighter future. Our master's-degree FNP program prepares you to lead diverse teams and improve health care in communities where it's needed the most. Our faculty at the Betty Irene Moore School of Nursing at UC Davis invest in your success so you can become a nurse leader.
Health Professions Educator Graduate Academic Certificate Program (Three quarters concurrent with degree program)
Graduate nursing students with an interest in education may apply for this certificate program to prepare to teach in prelicensure nursing and other health professions programs. Graduates are eligible to apply for Certification for Nurse Educators.