Highly anticipated restaurant South set to open Thursday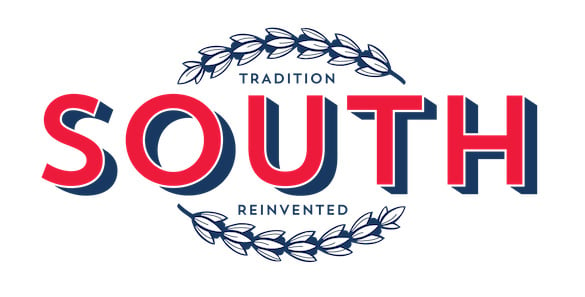 Husband-and-wife team Ian and N'Gina Kavookjian, who previously owned Eight American Bistro in Granite Bay, say they will open their highly anticipated, Southern cuisine-inspired restaurant called South at 11th and T streets in Sacramento on Thursday, Dec. 11, pending a final health inspection.
The couple hosted two successful, sold-out pop-up dinners last month at their new eatery, which is located on the former site of Chinese grocery store Cheung Hing Company. The Kavookjians began renovations on the 1,500-square-foot space this summer, which N'Gina says has a "Bohemian, hole in the wall café" feel, with whitewashed interior with reclaimed tables and chairs, many of which N'Gina says were sourced from Craigslist and restaurant closeout sales. But you won't find any large-scale artwork or fancy lighting at South.
"To us, it's not about having all the bell and whistles; it's about making sure the space looks and feels comfortable and welcoming," she says.
Other big news for the restaurant is that a new executive chef is coming on board: Rachel Kelley, formerly of Revolution Wines and Ella. Chef Michael Wright, formerly of Sacramento's Sheraton Grand was previously set to helm the South kitchen, but N'Gina says scheduling conflicts and his steady job at Sacramento State changed that plan. Kelly has a fresh vision for South's menu, mixing Southern influences with a clean California edge.
With the tagline "tradition reinvented," the restaurant's menu will be split into "old school" and "new school" eats. Look for classic items like the signature fried chicken (N'Gina's mother's recipe; it's seasoned inside and outside) and a crispy fried tiger shrimp po' boy. Fun twists on Southern staples will include Carolina rice balls (a twist on arancini) and a deep-fried oyster and steamed crayfish Louie.
N'Gina Kavookjian also revealed that the restaurant will offer a simple beverage menu of beer and wine (along with house-made nonalcoholic options like lemonade and sweet tea) until the restaurant can open a full bar with Southern-style cocktails, likely in early 2015.
South will be open 11 a.m. – 9 p.m. Tuesday through Saturday.
2005 11th St. 382-9722. weheartfriedchicken.com