Hit List
On Dec. 31, Cameron Park-raised singer-songwriter Jackie Greene and his band will help Sacramentans count down to midnight during their second consecutive New Year's Eve concert at the Crest Theatre. While the musician typically doesn't build his set list until the night before a performance, using last NYE's song lineup, he provides a preview of what to expect at this year's show.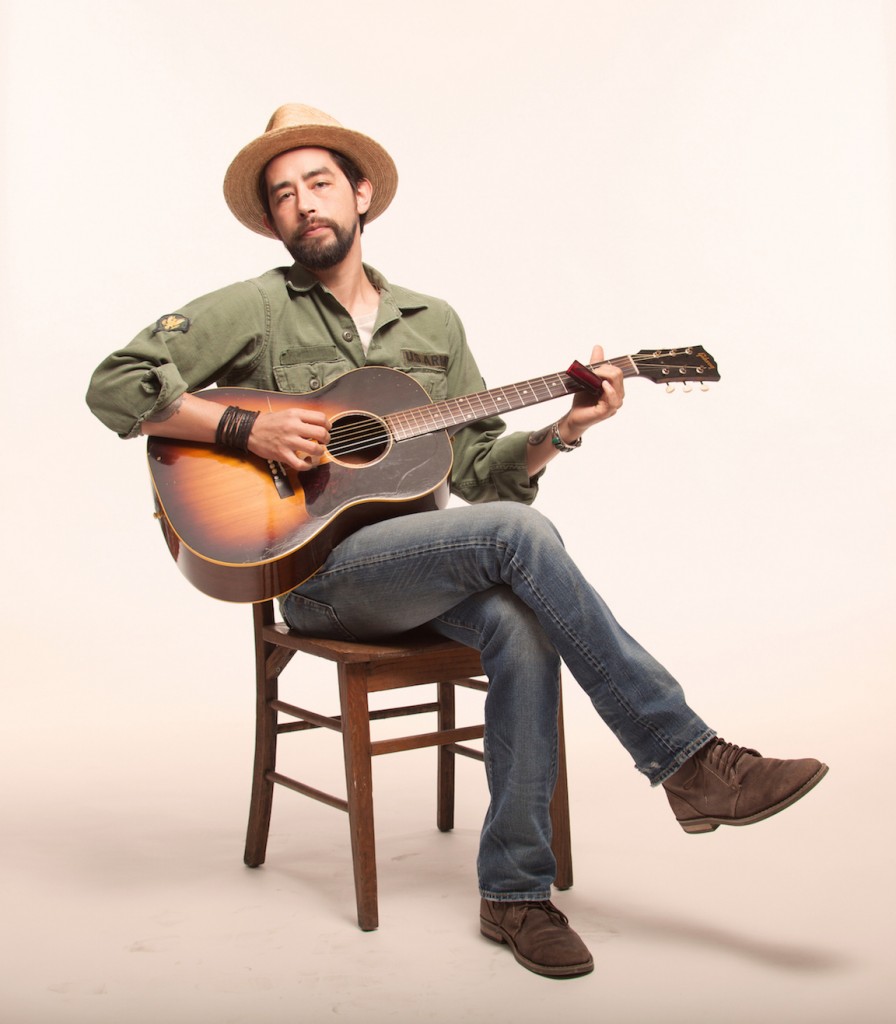 1. Don't Let The Devil Take Your Mind
"I start with this one a lot. It's sort of medium tempo, it's not too crazy, and it's been around long enough that our fans know it. It whets the appetite a little bit."
2. I'm So Gone
"I like to have 'I'm So Gone' earlier in the set because it's a high-energy song, and coming after a medium-energy song, it's a one-two punch. And it gives our sound guy time to make final adjustments—there's a little intro where we all make a bit of noise."
3. Silver Lining
"It's a palate cleanser because it's new to a lot of people and it's mellow. Within the first five songs, there is usually a slow song. It's nice to get one of those in early and let people know that the night can go off in any sort of direction."
4. Spooky Tina
"Completely opposite direction. 'Spooky Tina' is uptempo and fun. I like to get ADD because that's the way I listen to music. I'll go from Ice Cube to George Jones in one click of the iPod."
5. Light Up Your Window
"This is one of the newer songs that gets a good reaction. It's sort of country-ish. These next three songs are acoustic based. When I write a set list, I tend to chunk things together just because the flow will be better. If I'm changing guitars—between the electric guitar and acoustic guitar—every song, then there's a little too much downtime."
6. Uphill Mountain
"This is a song that can work in a rock-club song set as a medium-tempo song or in an acoustic set as the 'up' song. It can live in pretty much any set list, so it's a good contender to always have."
7. Gone Wanderin'
"This is the crowd favorite, and it's definitely for the Sacramento crowd. It's from my first record, from 2002, and I've probably played it in Sacramento clubs and coffee shops hundreds of times. It's the only song on this list that has the bluegrassy rhythm, so that makes it stand out."
8. Shaken
"With 'Shaken' and [the next song] 'Trust Somebody,' I wanted to get a couple of piano songs in there before the New Year's countdown. It's slow, and it's a total change of pace and vibe—everything changes. 'Shaken' is one of those songs that's hard to squeeze into a rock set list because it doesn't really fit, but I don't shy away from any kind of song. If I want to get it in there, I'll get it in there."
9. Trust Somebody
"I put it in before the [midnight] break because it's probably the most powerful piano song we have. It's a single off the new record [2015's Back to Birth], and a closing statement in a way, the closing of the semi-serious set before the party set."
10. Shakedown Street/Another Brick In The Wall
"The most important thing is to have the right song for the ball drop, and that would be 'Shakedown Street,' a Grateful Dead song. It's a lot of fun, people are dancing, and that's when the party starts. We go from 'Shakedown Street' into this Pink Floyd bit that we do, the guitar jam portion of 'Another Brick in the Wall.' "
11. Back To The Bottom
"A lot of people don't know 'Back to Bottom' because it was never released on my records. It's funny because my wife was saying how she loves that song and she was like, 'You guys never play that song.' And I was like, 'It's dumb, I don't like it.' It's almost like an AC/DC song. And then I played it for [our] bass player and drummer, and they were like, 'We should totally play that song because it's a super heavy rock song.' So we started doing it and we've had a lot of fun playing it."
12. Georgia
"I maybe felt like, 'Hey, we just did one that people may not know, so let's do one that the Sacramento folks will definitely know.' It's a country song. For a long time it was a huge crowd favorite, and naturally we stopped playing it because it became old, but every once in a while we'll dust it off and take it for a ride. This was one of those nights."
13. So Hard To Find My Way
"I wanted to get to the song 'Hallelujah,' and I knew I had to have another piano song come in front of it, because 'Hallelujah' is too slow to start [a piano set] with. The natural choice is 'So Hard to Find My Way.' It's a super simple song, the simplest song I've ever written. Any bonehead can play it. It's danceable, it's sort of happy, it's likable. It just works right there."
14. Hallelujah
"I wanted to play this because I wanted to do the big rave-up part at the end. The song is one of those coffee shop songs, but it has a raucous ending, and in a big theater it's nice to get that ending. It was my attempt at writing an honest-to-goodness gospel song. I wrote it after my dad passed away, and it felt special and spiritual, and to me having the rave-up ending is the light at the end of the tunnel, so to speak—a big jovial party after this sort of somber sentiment."
15. Till The Light Comes
"It's the opposite of 'Hallelujah'—it has a fast beginning and slow ending. This song really works in a live situation, and it's never failed us. It's an old standby. Typically this song works well toward the end of the set."
16. Medicine
"I feel like I called that one out for sh-ts and giggles. It was probably supposed to have been flip-flopped. It might have been written down as 'Hallelujah,' 'Medicine' and 'Till the Light Comes,' and we might have accidentally played them in the wrong order, which happens all the time because sometimes I accidentally skip a song, and I'm like, 'Oops, sorry guys.' I'd bet you that's what happened. I'd bet I accidentally played the other one first."
* * * ENCORE * * *
17. Like A Ball And Chain
"This is your clean-up batter. This is the Reggie Jackson in the World Series. It's good old-fashioned rock song—super high energy. We've got that big jam at the end. They say you should leave people wanting more and I think people will want more if they like something."
For more information on the New Year's Eve concert at the Crest, including how to purchase tickets, click here.