Home Grown
The Yisrael family's urban farm has flourished in the middle of a food desert, planting the seeds for a whole new farm-to-fork movement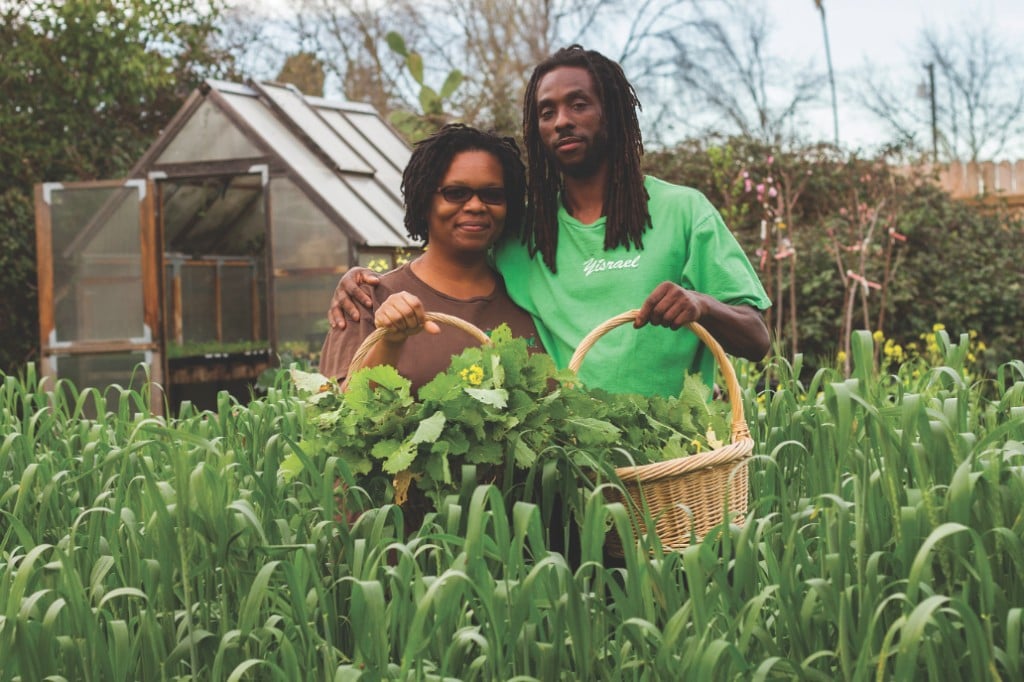 Rich beds of freshly tilled soil, a friendly flock of chickens, and a grove of trees dotted with orange orbs. It's the picture of bucolic bliss you'd expect to find miles outside of the city, but this particular scene is rooted in south Oak Park—one of our region's many food deserts—at the residence of the Yisrael family, who are changing the narrative of Sacramento's farm-to-fork story by acting on their motto: "Transforming the hood for good."
Urban homesteaders Chanowk and Judith Yisrael, along with their nine children, have converted their yard and a neighboring lot into a half-acre farm consisting of a chicken coop, a small orchard producing everything from plums to goji berries, and gardens bursting with crops like Ethiopian kale, Swiss chard and collard greens. They've also taught themselves how to compost, cultivate seeds and make jams and soaps.
What began in 2008 as a mission to improve their own eating habits—the Yisraels now source up to 60 percent of their diet from their farm—has turned into a broader effort to support Sacramento County's nearly 300,000 residents living with food insecurity. "Urban farming is not just for food production," Chanowk says. "It's a community-building tool."
In 2015, for instance, the Sacramento Urban Agriculture Coalition, which the Yisraels co-founded, helped pass a city ordinance allowing farmers with less than 1 acre to set up temporary stands to sell their produce. Now the coalition is working with the county on a similar ordinance that will go in front of the Board of Supervisors for a vote on Jan. 24. If passed, the ordinance will widen outreach opportunities for urban farmers whose land falls outside the city limits, as the Yisraels' does, enabling them to sell jams, eggs and fresh fruits and vegetables to their neighbors.
"It's easier to find a bag of chips and a can of beer than it is to find an apple around here," Judith says. "But once we started growing our own food, everything changed."
Visit yisraelfamilyfarm.net or sacurbanag.org for more information.