Honor International Day of Charity at restaurants and cafes that benefit Sacramento nonprofits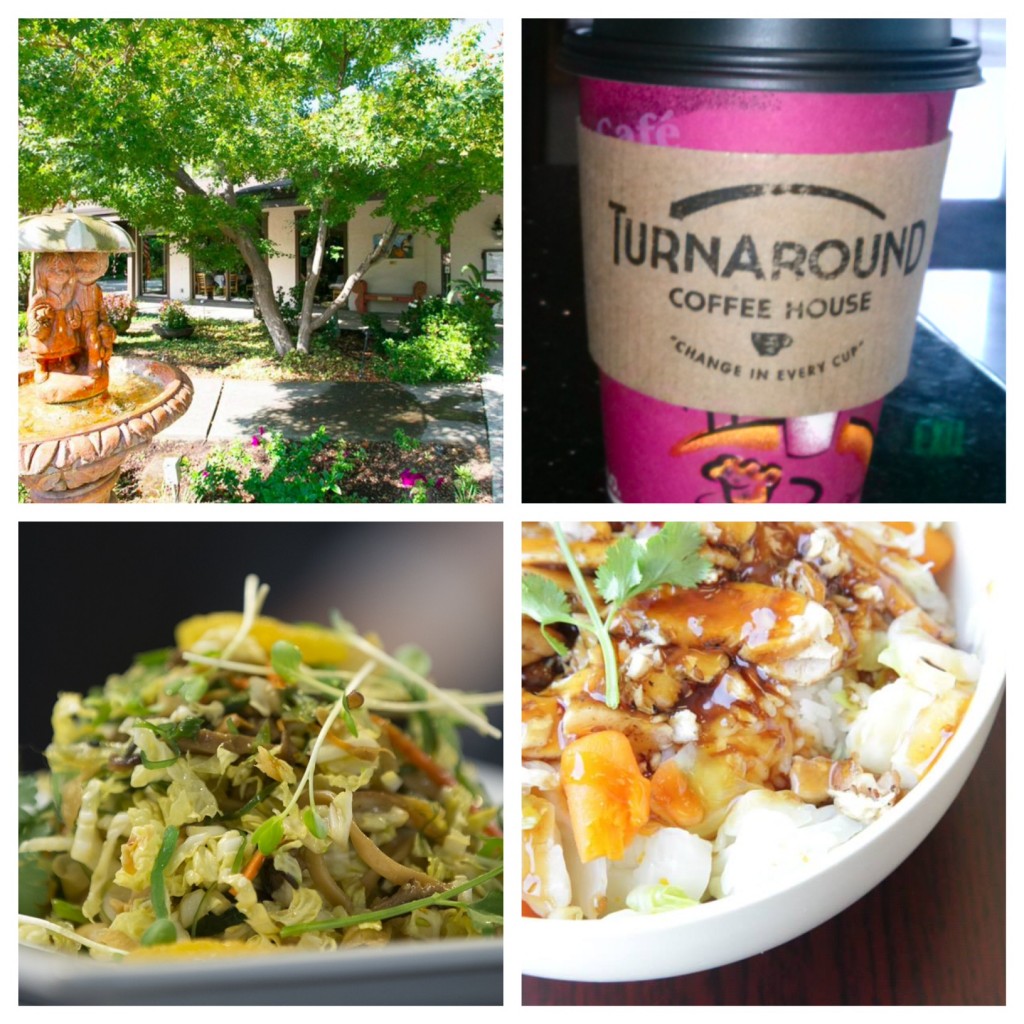 Charity begins at home, but also in our hometown. With Sept. 5's International Day of Charity upon us, we wanted to shine a spotlight on four charity-related restaurants and cafes where you can do good and eat well today and every day.
My Sister's Café
Tucked in a gray office complex along Capitol Mall, the bright pink sign above My Sister's Cafe is like a lunch-hour beacon for downtown workers who come in for fresh sandwiches, salads and coffee drinks. The nonprofit My Sister's House opened the cafe in March, with proceeds benefiting its mission to assist women and children in the region's Asian and Pacific Islander community who are impacted by domestic violence. The cafe's menu leans on Asian specialties like a banh mi sandwich on a toasted Vietnamese baguette, boba tea drinks in flavors like passion fruit, lychee or mango, or the creamy yuanyang (a Chinese milk tea-coffee combo). Dessert items include mochi cookies and a mouthwatering Egyptian cheesecake. In a rush? There's a handy to-go section by the entrance with ready-made breakfast and lunch items like yogurt-fruit parfaits, house-made quiches and the cafe's ever-popular Chinese chicken salad. Mon.-Fri. 8 a.m.-4 p.m. 455 Capitol Mall. 475-1864.
Turnaround Coffee House
Opened in June, this new downtown coffee house may look like your typical cafe, with art and chalkboard menus on the walls, cozy leather furniture and baristas buzzing behind the counter. But behind all that, there's a good cause at work. Turnaround benefits Clean & Sober, a self-help and housing program for homeless individuals recovering from substance abuse. A team of about 25 volunteers from the community or those going through the Clean & Sober program run the cafe, serving organic coffee from San Francisco-based Capricorn Coffees in drinks like the addicting pumpkin spice latte (which is available year-round), white mochas with a generous dollop of whipped cream, or chai tea lattes with almond milk. LaBou bakery provides breakfast pastries like fluffy almond croissants or oversized apple cinnamon bran muffins, as well as lunch items like a ham and Swiss sandwich or Asian noodle salad. Mon.-Fri. 7 a.m.-5 p.m. 724 7th St. 668-7103. turnaroundcoffee.com
Plates Café
With the tagline "serving inspiration," Plates Café in South Sacramento has managed to do just that since it opened in 2010. As an offshoot of St. John's Shelter for Women and Children, Plates acts as an employment training ground for clients going through the St. John's program who are homeless, single mothers or struggling with addiction. Many graduates have gone on to work at vaunted local restaurants like Mulvaney's B&L. Lunchtime offerings include a hearty salmon B.L.T. with lemon-caper aioli on a sourdough Grateful Bread roll, or a fresh chicken cobb salad with blue cheese and avocado. But hold out for the popular oversized, chewy cookies. Last July, St. John's opened an outpost called Plates 2Go in midtown, offering quick lunchtime soups, sandwiches and salads, as well weekend brunch. Plates Café: Mon.-Fri. 11 a.m.-2 p.m. 14 Business Park Way. 381-2233. eatatplates.com. Plates2Go: Mon.-Fri. 10 a.m-3 p.m.; Sat.-Sun. 8 a.m.-2p.m. 1725 L St. 426-3884. plates2go.org
Casa Garden
As the oldest nonprofit restaurant in the region, this Curtis Park lunch spot boasts gourmet food and an airy dining room with white tablecloths and large glass windows that offer views of the colorful exterior gardens (where you can dine al fresco). The all-volunteer Los Niños Service League has operated the restaurant since 1974, and to date, it has raised about $2.7 million for the Sacramento Children's Home. The menu rotates weekly and recently featured a Thai beef salad and a chicken piccata with a Madeira and lemon reduction topped with fresh tomato relish. Don't miss dessert, with refined offerings like tiramisu or apple pecan cake with caramel sauce. On Oct. 24-25 it will host its third annual Gala at the Garden, with all proceeds benefiting the children's home. Mon.-Fri. 11:30-1 p.m. 2760 Sutterville Rd. 452-2809. casagardenrestaurant.org