Honors for Davis' farmers market cookbook; signings in December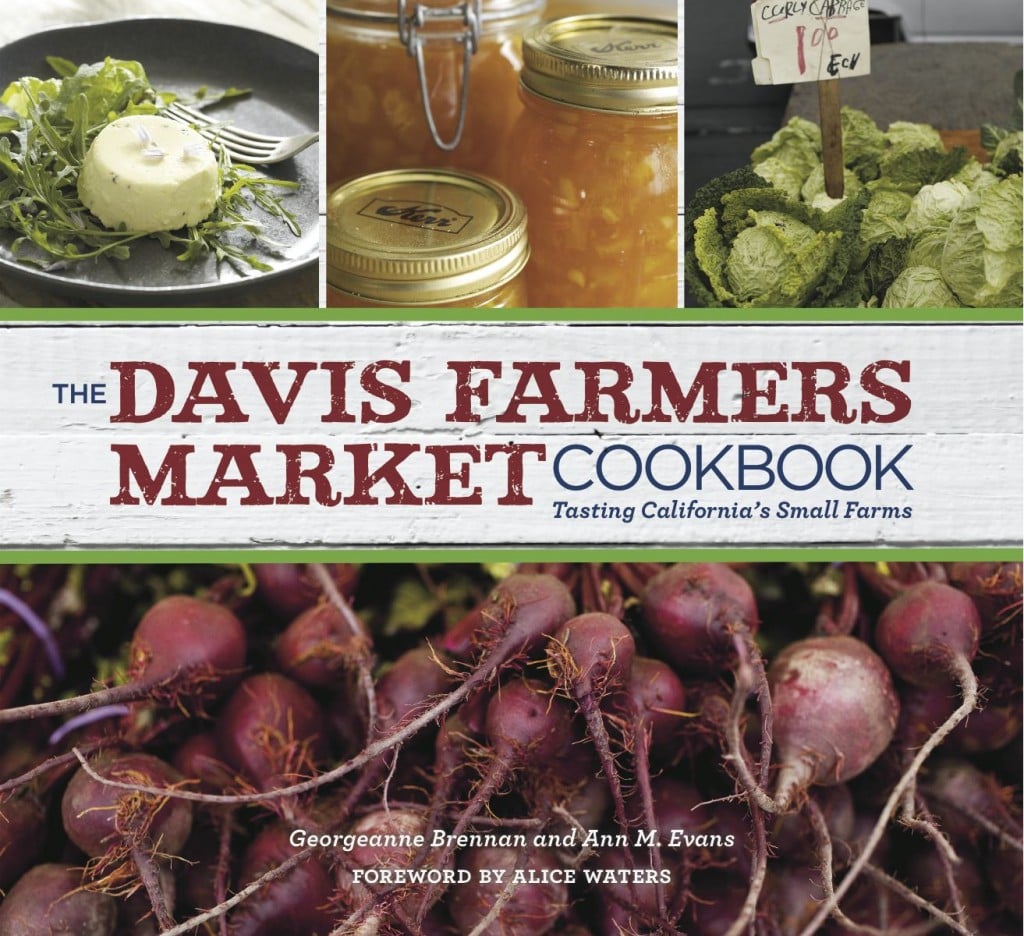 The Davis Farmers Market Cookbook—penned by Georgeanne Brennan (Davis' former mayor and a Davis Farmers Market cofounder) and longtime cookbook author Ann M. Evans—was released in April and has already nabbed the national limelight, winning first place in the regional cookbook category at the 2012 National Indie Excellence Book Awards, and first place in the non-fiction category at June's Writer's Digest Contest for Self-Published books. The latter honor includes a story in the March 2013 issue of Writer's Digest magazine.
The cookbook features lush photography and over 85 recipes Brennan calls "simple and accessible" that are organized seasonally by fresh ingredients found year-round at Davis' ample farmers market. Think savory risotto with roasted vegetables, leek salad with sieved eggs and planked salmon with zucchini gratin. Brennan and Evans also document the 40-year-old history of the renowned Davis market, which has helped pioneer the country's farm-to-fork movement.
Hungry for more? Get your hands on a copy when the authors stop by the Davis Farmers Market on Dec. 1 and 15 for a book signing, with complimentary gift basket wrapping for your winter produce. On Dec. 6, they host a book signing with holiday recipe cooking demonstrations at Sacramento Natural Foods Co-op's teaching kitche. And on Dec. 15, Nestware in Davis hosts a holiday open house with sparkling wine, hors d'oeuvres featured in the cookbook, and chances to get your book signed and gift-wrapped just in time for Christmas.
The cookbook is also available for purchase at the Davis Farmers Market and at local retailers like The Avid Reader, Nugget Markets and Sacramento Natural Foods Co-op. To find out more, visit davisfarmersmarketcookbook.com.