Hook & Ladder launches new pop-up ramen cart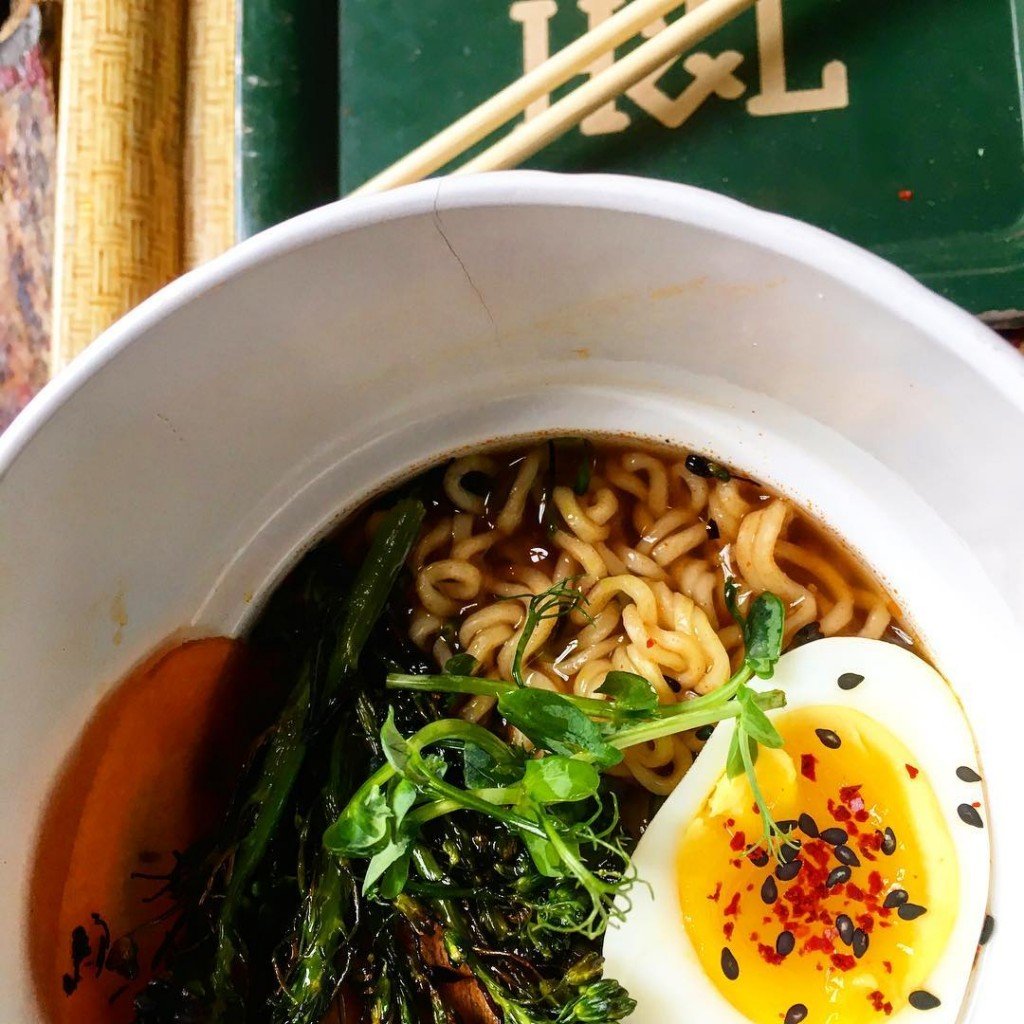 The upcoming Dine Downtown event isn't the only way to score an inexpensive meal from a top local chef this winter.
When midtown's Hook & Ladder Manufacturing Company hired executive chef Matt Masera away from Saddle Rock in November, we knew to expect inventive ideas by the plateful, but the creativity seems to be spilling right out the front door with the addition of a new ramen cart, which will begin pop-up sidewalk service on Tuesday, Jan. 10, from 5-8 p.m.—rain or shine.
"It started when we [catered] an event a couple weeks ago for a whiskey company and they wanted Japanese street food," says Masera. He and chef de cuisine Noah Mansfield thought up the idea of a ramen cart, and "[beverage director] Chris Tucker, being our resident handyman, said, 'Why don't we just build it ourselves?' "
The event was such a success that the team decided to include the cart in its regular repertoire of offerings. For $10 (cash only) diners can warm up to one of two ramen bowls: one veggie, one meat. "The vegetarian one is going to be a spicier red broth," says Mansfield. "The meat one will be a little darker, more of an umami base: a kalbi rib ramen with grilled broccolini and a wood sorrel butter." Expect the traditional scallions, sesame seeds and six-minute egg topping the bowl as well.
Ramen carts, known as yatai, date back to the 17th-century Japan, and were traditionally made of wood—just like Hook & Ladder's. But don't expect to see the cart wheeled out every night. Masera says it will make appearances on "random nights when we want to do something fun." Diners can check the restaurant's social media pages for the noodle schedule.
Hook & Ladder. 1630 S St. 442-4885. hookandladder916.com
You Might Also Like
Maine Attraction: Takumi Izakaya's lobster ramen
Swine and dine at the sixth annual Sacramento Bacon Fest
Mother's popular chef's tasting menu makes a comeback