"Hope" poster creator to headline this year's Wide Open Walls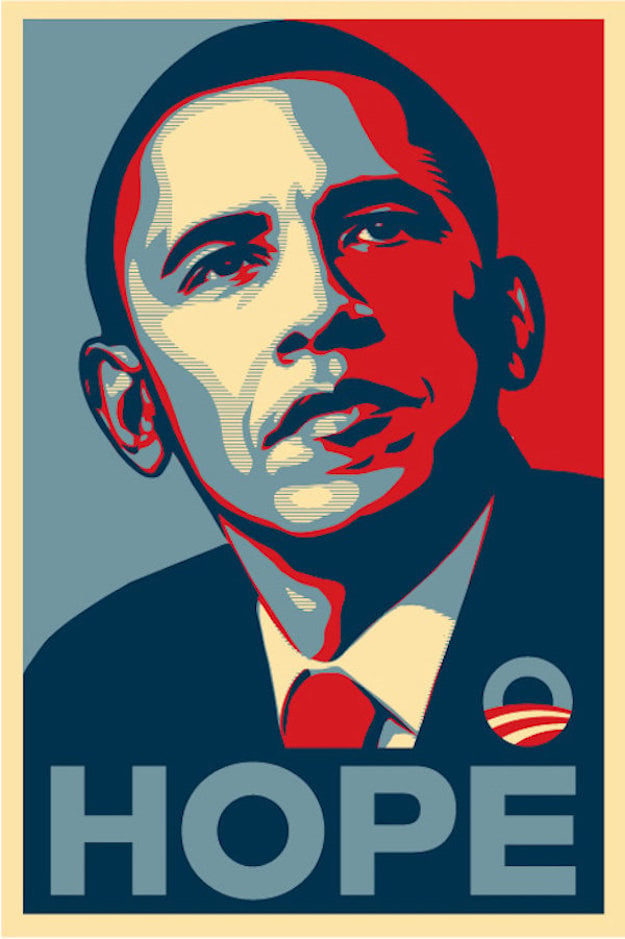 Expect to find even more selfie-worthy backdrops popping up around town when Wide Open Walls returns for a third consecutive year from Aug. 9-19.
"It's not all just about how many walls for us this year, but we're focusing also on the quality and placements of them," says founder David Sobon.
At least 29 local and international artists will take over more than 40 large-scale walls in Sacramento, enlivening neighborhoods like downtown, Oak Park and Del Paso Heights with colorful, eye-catching works of art.
In downtown, locations like the Downtown Commons will see two fresh murals and a temporary video and light installation unveiled on J Street between Sixth and Seventh, while Del Paso Heights will get five new murals, in addition to several smaller-scale ones in the nearby area.
Headlining the 2018 lineup will be artist Shepard Fairey, whose now-iconic "Hope" poster became an integral part of former president Barack Obama's 2008 election campaign. Beginning on Aug. 19, Fairey will paint a large mural of Johnny Cash, based on an image by Jim Marshall that was part of the American Civics Collection on the wall of the Residence Inn by Marriott. The mural will be on Marriott's 16th Street wall, facing the Folsom State Prison—a tribute to Cash's iconic performance in 1968.
The roster will also include local names like Michele Murtaugh, whose silk-like pieces have been featured at Roseville's Blue Line Gallery; Stan Padilla, who helped paint the Southside Park mural in the '70s; and Jenn Ponci, a local tattooist-slash-graffiti artist; as well as out-of-towners like Truckee-based John Pugh, whose hyper-realistic mural has been on the wall of Chico State University's Taylor Hall since 1981; Lin Fei Fei from China and Tom Bob, a New York-based street artist who travels around the world and turns ordinary objects like water pipes and fire hydrants into cartoon-like arts.
In 2017, thousands of art enthusiasts visited the 44 walls during and after the festival, and Sobon says 2018 should be no different. Throughout the 11-day festival, visitors can take a self-guided walking or biking tour via Wide Open Walls' new soon-to-release app to watch the artists at work, attend small live concerts and pop-up art shows, or join one of the few block parties around the area—one will be on L Street between 15th and 16th, another on J Street between the Elks Tower and the Masonic Temple, while a few other will take place on R Street and the 1400 block of Del Paso Boulevard.
"It's just very cool [to see] how many people were coming down every night to visit [the murals] and go to nearby restaurants and bars, or just walking around," says Sobon. "So we're going to give them a lot more [murals] to walk around and see."
Proceeds from the event will go toward Wide Open Walls and other nonprofits to be announced at a later date.
Below is this year's lineup:
Apexer (San Francisco) — 711 J St.
Mateus Bailon (Brazil) — 1225 R St.
Bordalo (Portugal) — Improv Alley, 917 7th St.
Aik Brown (Sacramento) — 3400 3rd Ave.
Brett Crawford (Los Angeles) — Improv Alley, 917 7th St.
Paola Delfin (Mexico) — Holy Diver, 1517 21st St.
David de la Mano (Spain) — 1330 R St.
Shepard Fairey (Los Angeles) — Marriott Residence Inn, 1121 15th St. (east facing wall)
Kristin Farr (San Francisco) — DoCo, alley at J & 6th St.
Sonya Fe (Sacramento/New Mexico) — 701 S St.
Lin Fei Fei (China) — Holy Diver, 1517 21st St.
Scott Froschauer — Improv Alley, 7th St.
Camille Rose Garcia (Los Angeles) — The Bank, 629 J St. (north facing wall)
Glob (Sacramento) — 1709 Del Paso Blvd.
Monty Guy (San Francisco) — The Bank, 629 J St. (west facing wall)
Herakut (Berlin) — 1330 R St.
Shamsia Hassani (Afghanistan) — Sacramento News & Review, 1124 Del Paso Blvd.
Jaya King (Sacramento) — Guild Theater, 2858 35th St.
Hugo Kriegel (France) — Improv Alley, 8th St.
Lord Pawn (Sacramento) — 1721 Del Paso Blvd.
MurOne (Italy) — 555 Capitol Mall garage, 1253 5th St. (west)
Michele Ann Murtaugh (Sacramento) — Elks Tower, 921 11th St.
Charmaine Olivia (San Francisco) — DoCo at 405 K St.
Pixel Pancho (Italy) — 710 J St.
Anthony Padilla (Sacramento) — Marriott Residence Inn, 1121 15th St.
Stan Padilla (Sacramento) — Improv Alley, 917 7th St.
Guido Palmadessa (Argentina) — 2450 Alhambra Blvd.
Brett Patten (Sacramento) — 1721 Del Paso Blvd.
Jenn Ponci (Sacramento) — 1608 I St.
John Pugh (Truckee) — DoCo at 603 J St.
Risk (Los Angeles) — The Launch Pad, 1414 Del Paso Blvd.
Sacramento State University (alumni and student artists) — Sacramento State campus (6000 J St.)
Tom Bob (New York) — Scavenger hunt (hints on Facebook)
Ilse Valfré (Mexico) — Porch Restaurant, 1815 K St.
Peter Williams — DoCo at 480 K St.
Wide Open Walls will take place Aug. 9-19. For more information and updates on artist lineup, dates and events, visit wow916.com.
You Might Also Like
Auburn to host typewriter exhibition and film screening this fall
Summer 2018's Guide to Outdoor Movies Around Sacramento
Third annual Le Dîner en Blanc to paint Sacramento white this October