Hot Italian launches pop-up showroom for Public Bikes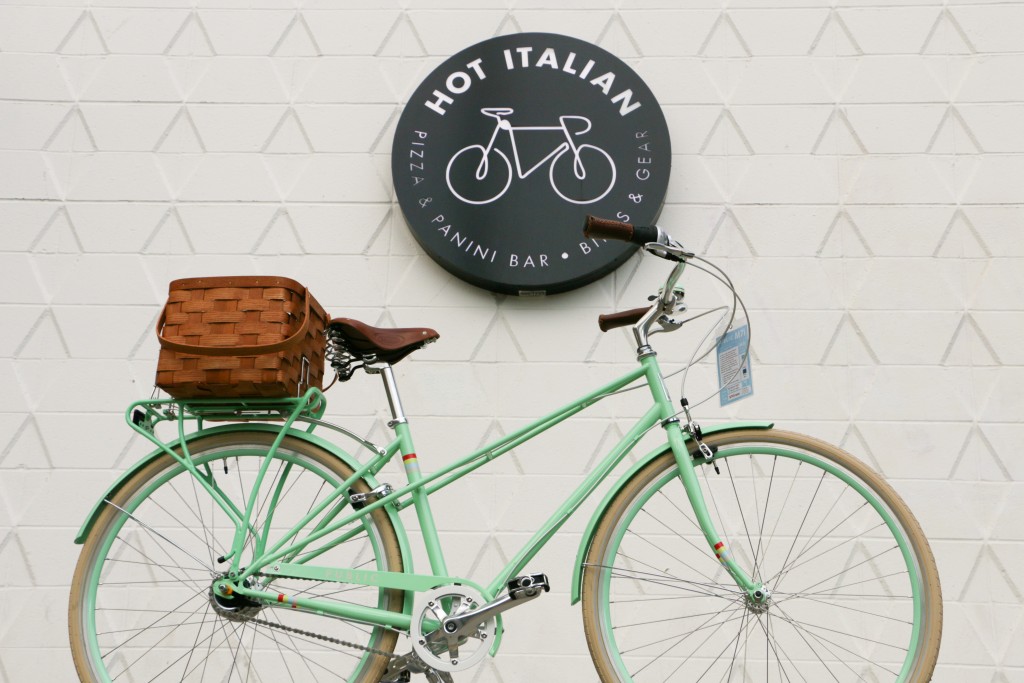 The design-forward midtown pizzeria Hot Italian is launching a pop-up bicycle showroom tomorrow for the popular San Francisco-based boutique bicycle brand Public Bikes, created by Design Within Reach founder Rob Forbes.
For the next three months, 20 bicycles will be on display inside Hot Italian, at the corner of 16th and Q. On weekends, from 11:30 a.m.-6 p.m., patrons will be able to take test rides and order bikes from Public Bikes staff through Jan. 15.
From its inception, Hot Italian has embraced cycling culture, becoming the first restaurant in California to be designated a Bike Friendly Business by the League of American Bicyclists, and the first to import sculptural Cyclepods from the U.K. for parking bikes.
"[Public Bikes is] great," says Andrea Lepore, co-owner of Hot Italian. "Making designs within reach is something that's ingrained into everything they do. In terms of brand, we fit really well together. Design and sustainability—and obviously biking—is part of our brand."
This partnership between the two companies started in 2011, when the then-new Public Bikes—which builds European-style bicycles and accessories fit for urban living—held its first pop-up shop at Hot Italian, with founder Rob Forbes in attendance.
Lepore believes accessibility is key to aiding the bicycle-friendly culture growing quickly in Sacramento.
"It's about making it easy for people to buy bikes for use in the community," says Lepore.
Hot Italian. 1627 16th Street. 444-3000. hotitalian.net, publicbikes.com
You Might Also Like:
Sacramento's first ever pizza festival to take place in October
Flower shop with bike delivery to open next week at Warehouse Artist Lofts
Eat, drink and bike as a group with new Pedal to Plate tours