How can we take care of our mental health during a physical health crisis? A local anxiety specialist provides some answers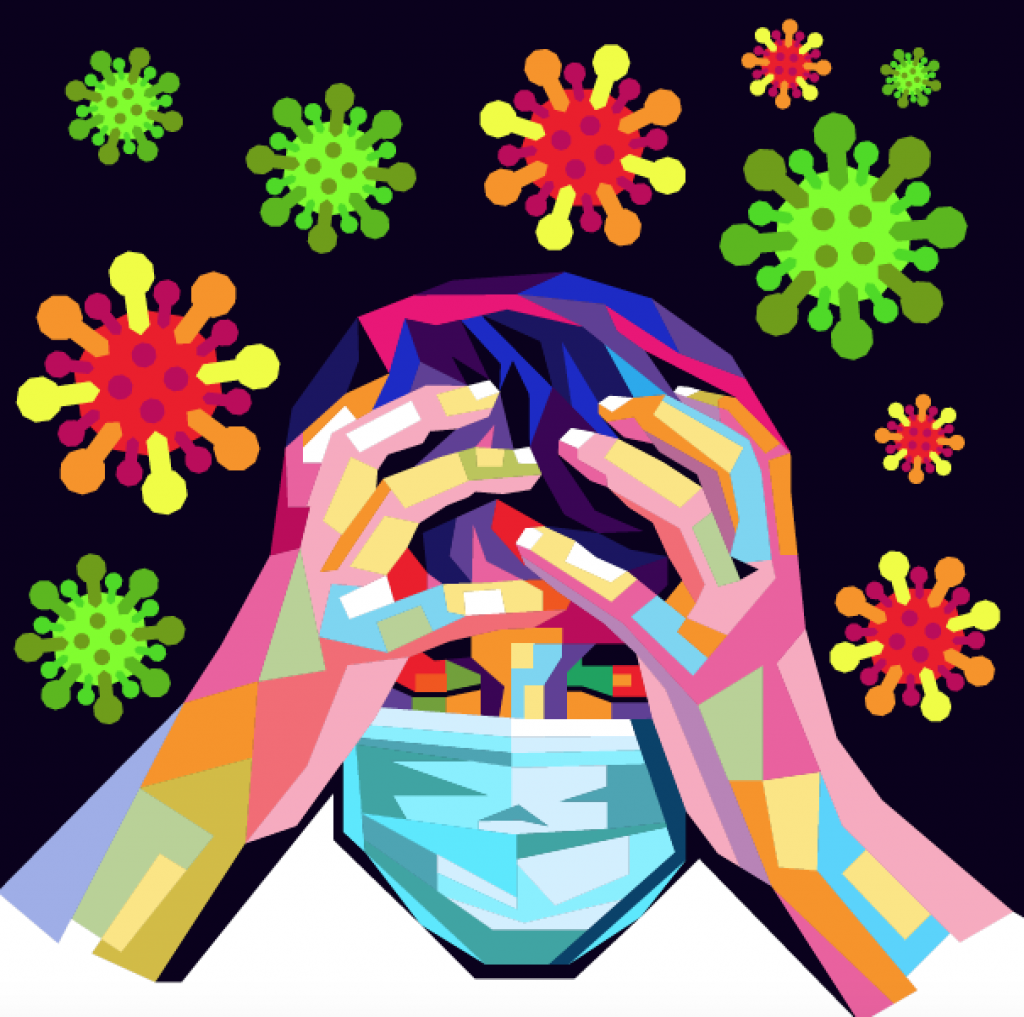 On March 17, the coronavirus pandemic led to Sacramento County issuing a stay-at-home directive. Over two months in, we're still trying to find our footing, and it looks like we'll need to keep trying to adjust to our new normal. The mandate for our region expired May 22, but has been renewed until further notice as the county allows certain businesses, such as restaurants and retail stores, to reopen. And even when the lockdown lifts, the return to our old normal (or some semblance of it) won't happen overnight. About reopening California, Gov. Gavin Newsom has said, "There's no light switch here."
So we wait. And the psychological effects of trying to avoid the virus, of facing economic uncertainty and of girding ourselves for an even longer quarantine are already taking a toll on many people's mental health. As Psychology Today puts it, "The battle seems like it is outside of your home against some microscopic enemy, but the struggle actually starts inside your mind."
Feelings of anxiety, isolation, fear and sadness seem prevalent in the age of COVID-19, so much so that The New York Times recently reported a "river of woe running through the world" after polling over 5,000 readers on how they're coping with the pandemic. Given that much of our lives is out of our control at the moment, we spoke with Dignity Health's Dr. Stephanie Parmely, a Folsom-based psychologist who specializes in behavioral science and anxiety, to talk about common emotions arising during these uncommon times, and for help on navigating these uncharted waters.
We've seen many graphs about where we are physically on the coronavirus bell curve, but what about mentally—what are those stages?
I'm sure many of us have felt shock, anxiety, anger, frustration, isolation and sadness at some point during this health crisis, and for many reasons. Anger at the disease. Frustration at the government or not having the freedom to do what we used to do. Anxiety over the unknown—what's life going to be like when the quarantine ends? It's important to be able to recognize and put a name on what we're feeling.
As human beings, we aren't meant to isolate. We get serotonin and dopamine with physical contact. We're made to be around other people. We really miss out on so many positive things from being together—it's not quite the same when you do Zoom or FaceTime or Skype. While those are good substitutes, it's very easy to be distracted during those cyber conversations, which defeats the purpose of connection. So if you are doing Zoom or FaceTime or even just regular voice-to-voice phone calls with friends or family who need to talk, do them a favor and be fully present. Really listen to them, and, if you can, make eye contact. Don't make those calls a multitasking venture. Hopefully, someone can do the same for you.
What if you can't summon the right reassurance?
If you know someone well, just ask them sincerely how they're doing. Or it might be helpful to scale the question from 1 to 10—10 means they're feeling great and 1 means they're feeling really lousy. It's a lot harder for people to blow off a question when it's numeric.
Where are you on that scale, by the way?
I'm actually doing fairly well. Two weeks ago I was a little lower, but now I think I'm probably at a 7. I feel very fortunate that I'm able to work and it feels good to help people through therapy. I feel like I'm doing something meaningful in my day, even if it's over Zoom. My husband still has a job and my kids aren't killing each other. So, you know, it's better than most. I'm grateful.
Gov. Newsom hasn't provided a date for the end of the quarantine in California, noting that "science [and] public health, not politics, must be the guide." So, for now, we'll continue to float along this river of uncertainty. How can we feel anchored?
I actually think it's OK not to feel anchored. There's something to be said for gaining a certain level of acceptance for "floating." There are some people who can anchor themselves in faith or spiritual practice, which I totally encourage. But I also really believe it's important to practice acceptance for discomfort. A huge part of dealing with anxiety is building a tolerance for discomfort. Now's a good time to do that. An anchor is great for safety, but if you lose your mooring, you're probably going to survive as long as you don't freak out and tip the boat over.
Some may say that's easier said than done.
There's a lot of power in learning mindfulness meditation because it teaches you to accept whatever you're feeling in the moment. Just Google "mindfulness meditation" and you'll find thousands of videos to get you started. I'm a fan of Jon Kabat-Zinn, who is a big guru and scientist in this field. He's built a practice of using mindfulness meditation for pain relief, anxiety and stress. The premise is very, very simple: Just notice what you're feeling in the moment and try to let go of your thoughts about it. Try to let go of thinking, period.
Does acceptance of our current situation rule out looking forward to the things in the future?
We all need something to look forward to. Sometimes [for example], it's more fun to plan a vacation than actually go on one. If we can have something to look forward to, even in our self-quarantined world, that can help us enjoy this time more. If planning a vacation isn't your thing, then maybe you're thinking about getting a new board game for future game nights, or making plans to go on a particular hike you haven't tried yet. This is going to sound weird, but I have ordered my two boys some cross-stitch kits. They've never done it before. I'm excited to introduce them to it.
Where are the places in nature you go to soothe frayed edges?
Thank God we still get to go outside and walk around or ride our bicycles or run to keep ourselves healthy. In taking care of our spirit, exercise is huge. Being out in nature is an added bonus for our mood, helping to reduce anxiety. I live right near the American River Parkway. So my kids and I walk out there and in our neighborhood park, Sun River [in Rancho Cordova], ride bikes or go down to the water's edge to throw rocks in the river.
How else have you been coping with the health crisis?
To be honest, I'm drinking more alcohol—gin and tonics with Aviation Gin, which I got into because the company started donating 30 percent of profits to out-of-work bartenders. I've also been watching a lot more comedy like John Krasinski's YouTube show, Some Good News. And that got me into watching Graham Norton, who hosts a British [talk] show. He has these different celebrities sitting around on a couch, having drinks and telling funny stories. I'm also watching these sports commentators who have nothing else to do but narrate dogs running around the park or something. Music has also been really helpful. I've been listening to Kari Jobe's song "Forever" and "Three Little Birds," the "every little thing is gonna be all right" song [by Bob Marley].
I've heard many people refer to this strange time as a "reset." What do you think about this perspective?
I've heard it called the "Great Pause," I guess to help us all think about what's important in life. I hesitate to think about it in those terms because I know there are many people out there working hard just to survive and "pausing" may not be an option. But if it's helpful for you to think about this time as a pause or a reset in your own life, perhaps to bring into focus what's important, then by all means.
You should do what makes you feel good and what makes you feel like you are going to get through this. For a lot of people, taking up a new hobby might feel stressful because there's a learning curve. I suggest taking up things that you used to enjoy but maybe haven't had time for until now. So if you used to knit or bake bread but then life got too busy, those would be the things to resume because you already know you enjoy them and there won't be as much of a learning curve. This path would be especially important for someone who's having strong emotions right now and seeking comfort and peace.
You Might Also Like
Warmer weather means more outdoor exercising. Is 6 feet of distancing enough?
Take out on your own timetable with meal kits from regional restaurants
Keep calm and cover up with these locally made fabric face masks