Inaugural Sacramento Mural Festival readies to paint the town red (and green and blue and yellow and purple)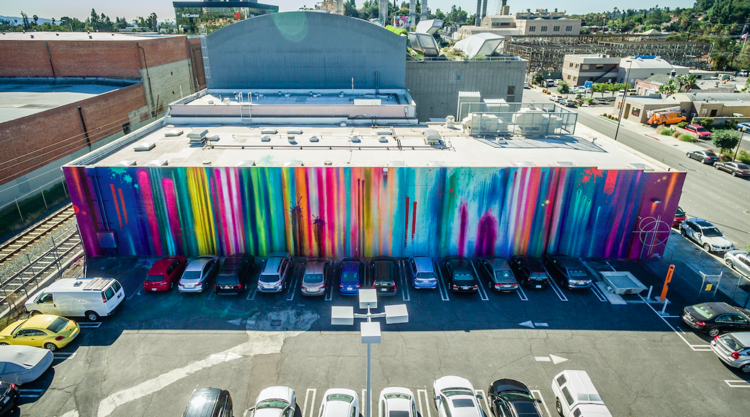 Mural festivals have been elevating public art scenes in cities like Los Angeles, Portland and Atlanta for years, and Sacramento will soon be joining in the wall-to-wall fun, with the inaugural Sacramento Mural Festival taking place Aug. 20-27.
During the eight-day event, 12 artists will transform the exteriors of 12 buildings in the capital city into larger-than-life masterpieces. Sterling Transportation and In the Sac, a local travel guide app, will join forces with the nonprofit Friends of Sacramento Metropolitan Arts Commission, the festival's main sponsor, to shepherd the public from one mural to another to watch the artists at work, as well as provide transportation or directions to art-related lectures and panel discussions. The murals will primarily be painted on walls of downtown and midtown places like Faces Nightclub and Mogavero Architects at 20th and K streets.
David Sobon of midtown-based David Sobon Auctions collaborated with Beau Basse of LeBasse Projects, a renowned Los Angeles-based public art consulting agency, to curate this soon-to-be annual festival. Sobon and Basse hope to unite regional and non-local muralists and showcase the city's art community on a broader scale. "[Artists] will have an opportunity to paint on a grand stage and to make our city even more beautiful," says Sobon.
Four local artists will take part in this year's festival: muralist Jake Castro, whose bold work graced the surface of the popular Art Hotel earlier this year, graphic designer Alicia Paleny, painter David Fiveash and muralist Irubiel Moreno. Other participants include Los Angeles graffiti artist Kelly Graval and Portugal-based muralist Diogo Machado. In addition to a $2,500 commission fee, each artist will be provided with a designated wall and a supply of paints, spray paints and brushes. "I think that the [Sacramento Mural Festival] will put street artists and muralists like me on the map," says Castro. "This is a unique opportunity to show the world what the art scene here is about."
Closing out the festival with a rooftop party will be the second annual Art Jam (whose mission is to raise money for art education in public schools), which will take place above the parking structure at 2015 L Street on Aug. 27 from 7 to 10 p.m. Tickets for Art Jam are on sale now for $100 per person.
For more information, visit sacramentomuralfestival.com.
You Might Also Like
Free Art Friday scavenger hunt launches in Sacramento
The Streetwear Truck launches in Sacramento
10 Sacramento Instagrammers you should be following right now