Inside Issue 80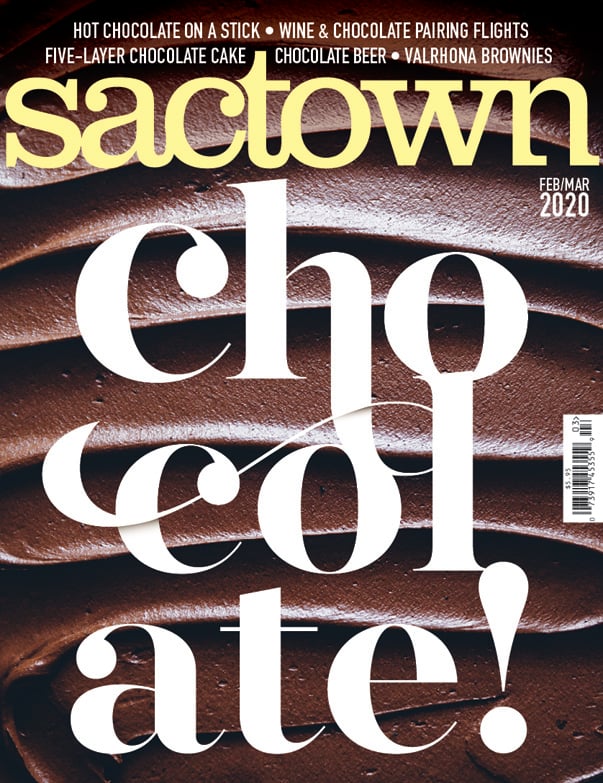 Inside the February/March 2020 Issue
The 2020 Bite-Sized Chocolate Guide
It's a great time to be a chocolate lover in Sacramento. From artisan single-origin bars to cocoa-packed craft beer and more, our region is chock-full of chocolaty goodness. Your short and sweet guide to all things cacao awaits.
In the Name of the Father
​After graduating from UC Davis in 1967, Stephen Kaltenbach thrived in the New York art world. On the verge of his first solo American museum exhibit in over 40 years, he reflects on the man who inspired his masterwork (an evocative portrait of his dying father) and his own starring role as father and son.

Riverfront
Girl Scout cookies get a grown-up boost as an Elk Grove brewery pairs them up with craft beer; a local chocolate company uses its super powders to enhance the mind and body; Sacramento Public Library CEO Rivkah Sass is an open book about how she's going to usher her organization into the new decade
Play
​Carmichael native Ian Hecox, co-founder of the YouTube sketch-comedy smash Smosh (9 billion views and counting), comes back home for the troupe's first-ever live tour; Napoleon Dynamite ignites the screen at the Crest this spring; the Golden 1 Center gets countrified with (yes, separate) concerts by Miranda Lambert and Blake Shelton; A Bronx Tale makes its sure-to-be-memorable Memorial Auditorium debut in March; go under the sea with National Geographic aquatic photographer Brian Skerry
Dish
The boozy bird's the word at Bawk, R Street's new finger-licking-good restaurant. A bucket of vodka-battered fried chicken with a bottle of Dom Pérignon? Oui, please.
Why Not Here?
With glowing examples in cities like Vancouver, New York and London lighting the way, we think Sacramento should put its best foot forward and brighten up its sidewalks too.