Jackie Greene releases new music video, hints at moving back to Sacramento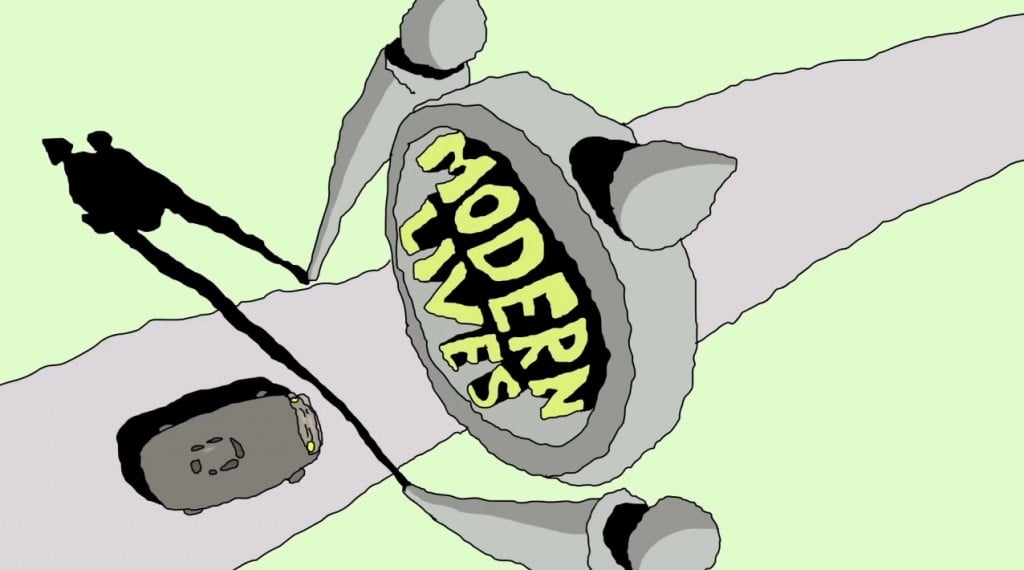 Singer-songwriter Jackie Greene, who grew up in Cameron Park and was a former lead guitarist for The Black Crowes, has released an animated music video for his new song "Modern Lives." (Scroll down to watch the full video, which was released on Billboard.com Thursday morning.)
This is the first track and video that Greene, currently based in Brooklyn, New York, has teased from his new self-recorded, six-song EP The Modern Lives–Vol. 1, which is set for release Oct. 13 via Blue Rose Music/The End Records. Vol. 2, Greene says, will come out sometime in the winter with a brand-new set of songs.
Academy Award-nominated artist Bill Plympton—whose illustration and animation have appeared everywhere from The New York Times and Rolling Stone to the opening couch gags for several Simpsons episodes—created and directed the "Modern Lives" video. Kanye West fans may remember his work from the rapper's "Heard 'Em Say" music video in 2005.
"There's a quality to Bill's work that's very indie and homemade," Greene says of the 71-year-old New York cartoonist's work. "It feels tangential in a good way, and I thought that would work great with The Modern Lives EPs, because there's a very homemade quality to them too. I made them in my basement and played every [instrument] myself from top to bottom."
Plympton echoes admiration for Greene on his blog Scribble Junkies, saying "I just fell in love with his sound the minute I heard it."
In fact, the artists knew of each other through Plympton's cousin Christian Vellanoweth of Sacramento. In April, Greene met Plympton at his New York studio to discuss music video animation.
"He said [he wanted] 'weird and psychotic'," Plympton writes on his blog. "Inside, I was jumping for joy, because I felt like I was set free to create images that I'd always wanted to make."
Plympton is creating subsequent videos for each of the songs on both of Greene's new volumes of The Modern Lives, Greene's first album release since 2015's Back to Birth. "Hopefully by the end of the whole project, it will almost be like a short film," Greene says.
In the new video for "Modern Lives," Plympton's squiggly animations ebb and flow into colorful, imaginative scenes married with banjo riffs and the rootsy energy of Greene's vocals.
"It has to do with the struggle of individuality and modern life—it's sometimes hard to exist as a bright, creative individual in a cookie-cutter environment of modern existence," Greene says of "Modern Lives." He adds with a chuckle, "I wrote it while waiting for an Uber, so that's modern life for you."
Though Greene says he doesn't have any Sacramento shows planned for the latter half of 2017, hometown fans may be seeing a lot more of the musician in the not-so-distant future.
"I've had my fill of the East Coast," says Greene, now 36, who launched his music career in Sacramento at venue like The Fox & Goose and Marilyn's when he lived here from the ages of 18 to 24. "So hopefully I'll be moving back to the West Coast, probably to Sacramento, and we'll be playing some shows there in the summer next year."
You Might Also Like
Hit List: how Jackie Greene builds his New Year's Eve concert set
Q&A with Musician Jackie Greene from Sactown's archives
13 concerts worth catching in and around Sacramento this summer