Just Add Water
Before you can go from farm to fork, you've got to go from land to farm. On a plot in West Sacramento, start-up Farm from a Box is seeding an innovative way forward for new agriculturists.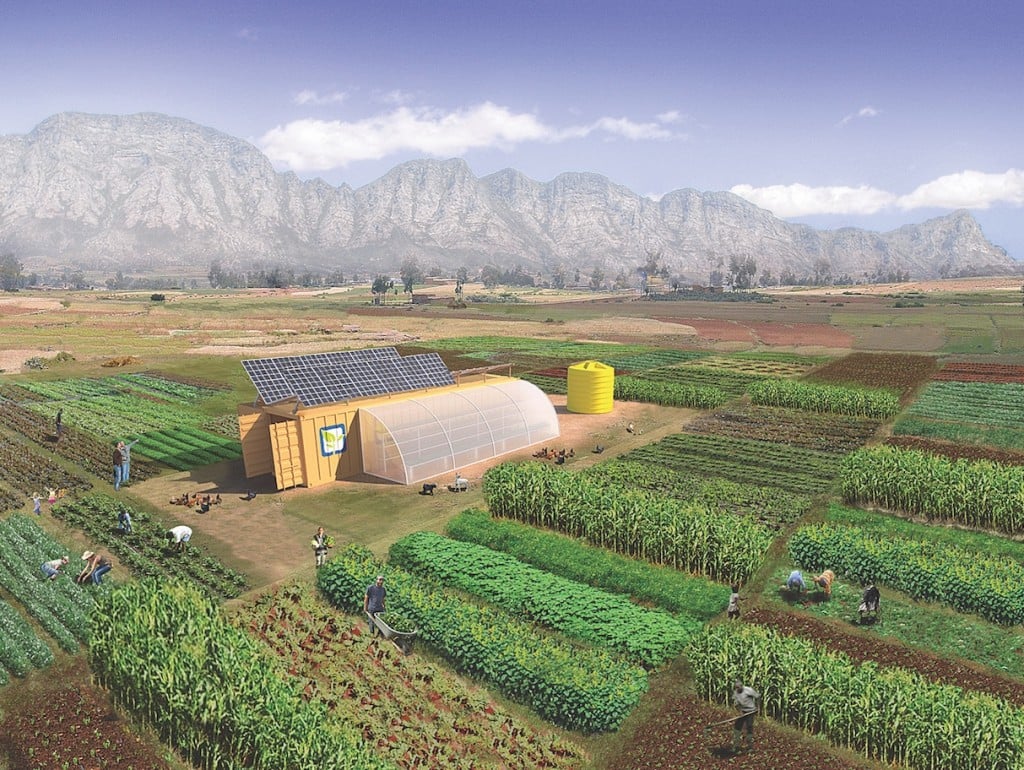 From the outside, it looks to be just another shipping container, the kind that transports toasters, engine parts and fuzzy bedroom slippers on slow boats from China—and technically, it is a shipping container, albeit one with superpowers, the way James Bond's car looks like just another car until you push the button for the ejector seat.
But Farm from a Box is actually a self-contained kit that drops into place and opens up like some kind of sci-fi landing craft, unpacking an entire high-tech farming operation, with bells and whistles like a sophisticated drip irrigation system, solar panels, cold storage space and even a Wi-Fi connectivity package for remote crop monitoring. Everything you'd need to transform a food desert—or a vacant lot in West Sacramento—into an agricultural oasis and create a 2-acre farm capable of feeding about 150 people.
Founders Brandi DeCarli and Scott Thompson came up with the idea in 2013 after they attempted to build a youth empowerment center in Kenya using steel shipping containers. "It was painfully obvious that healthy food access was very much an issue," says DeCarli, whose background is in philanthropy. "So we thought, 'Let's see if we can put something together to support local food production out of a shipping container [too].' "
The team—which just opened its first box overseas in Tanzania in September (each one starts at $55,000)—found the perfect proving ground for its test unit at the New Roots farm in West Sacramento. There, 40 refugee farmers from countries like Bhutan, Nepal and Iraq have been using this "Swiss Army knife of sustainable farming" to grow everything from eggplants and tomatoes to amaranths and stinging nettles since last spring. Says Tom Stein, a program manager for the International Rescue Committee, which oversees New Roots, "It's a great way to repurpose the land in a meaningful way."
For more information, visit farmfromabox.com. 
You Might Also Like
A Welcome Home: could shipping containers help Sacramento's homeless?
Container Enthusiasm: it's time for Sacramento to become a pop-up city
Home Grown: an urban farm is flourishing in Oak Park