K Street's new Coin-Op Game Room will host grand opening May 28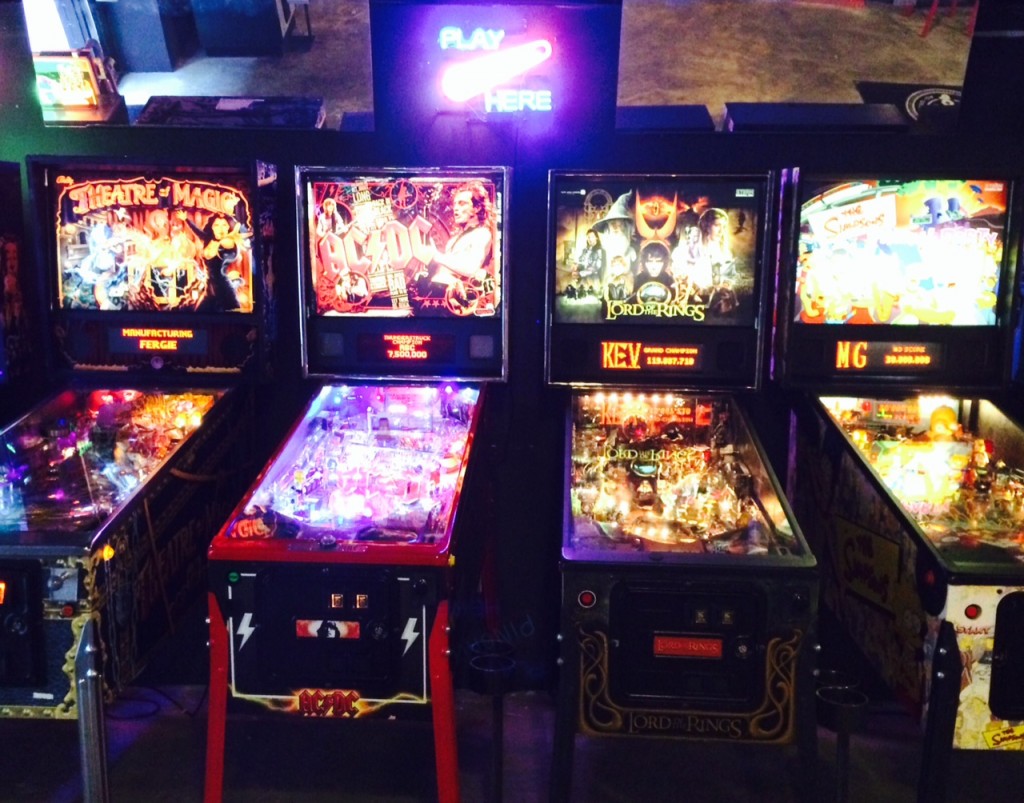 Game on! K street's new vintage arcade and bar, which opened on May 8, will host a grand opening celebration on Thursday, May 28.
Located at the former site of live music bar Marilyn's on K, Coin-Op fills its 5,000-square-foot space with 42 arcade games. Nearly 35 of them are vintage selections featuring four-player tabletop Pac-Man (the arcade-bar's most popular option), Donkey Kong, Punch-Out!! and Sega's After Burner.
Games are priced at 25 to 50 cents per play, with free play on the last Sundays of each month starting May 31.
For the more traditional gamer, outdoor patio games are also available to play beneath twinkling lights, such as giant Jenga (giant Connect Four and Cards Against Humanity will join the lineup for the grand opening).
Originating in San Diego, Coin-Op's second location in Sacramento differs from its southern California counterpart by featuring a locally inspired menu that spotlights artisan-style pizzas (with dough made by Estelle's Patisserie across the street) and soon, farm-fresh ingredients from Capitol Mall's farmers' market. A small-bites menu, which includes house-cured olives and meatballs, as well as salad selections, round out the food lineup.
"The minute that the arena [vote] passed, we were on a flight up to Sacramento," says Coin-Op co-owner Roy Ledo, who grew going to arcades as a kid. "We're a community-driven company and we want to be a part of Sacramento and its growth."
Ledo and fellow owners Hassan Mahmood and Sacramento-native Evan Louis met while bartending in downtown San Diego and opened up their first venture, The Lion's Share (a craft cocktail bar and restaurant) in that city. The Sacramento Coin-Op boasts its own impressive craft cocktail menu and extensive craft beer list. Revelers will find creatively named selections to pair with their games, like The Thrilla in Sarsaparilla with bourbon, honey and root beer reduction, the Deerhoof Smash with Jägermeister, pineapple, crushed lemon and mint, or the Hot Knife with chili liqueur, lime and cinnamon.
Grand opening festivities will take place from 8 p.m. to 2 a.m. on May 28 with drink specials, $2 pizza slices and, beginning at 10 p.m., music curated by DJ Shaun Slaughter. Coin-Op also plans to hold events throughout the summer.
"We want to add to all the excitement going on," Ledo says. "K Street already has the infrastructure and so much potential to be a hot spot in Sacramento, and I guarantee it will."
908 K St. 661-6983. coinopsac.com
You Might Also Like
First phase of 2015 TBD Fest lineup announced
8 great ways to celebrate National Bike Month
New vintage craft store opening in Oak Park this fall