K-ZAP prepares for July 4 relaunch with new rock, familiar voices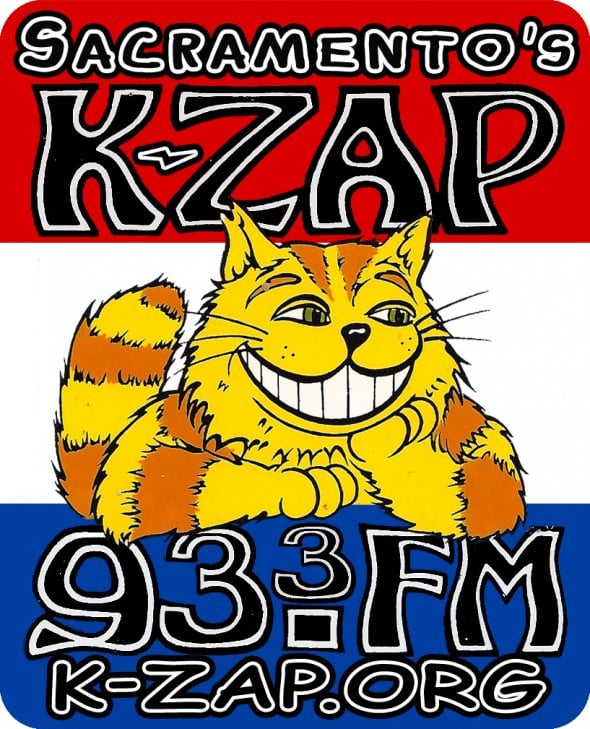 The first voice listeners heard on the original KZAP FM in 1968 will be the first voice they hear when Sacramento's K-ZAP returns to airwaves—and hits the Internet—this Saturday.
Ed Fitzgerald will introduce the resurgent rock radio station at 9:33 a.m. on July 4, broadcasting at 93.3 FM and streaming online at k-zap.org. Fitzgerald, who was KZAP's first general manager, first on-air personality and one of the station veterans mounting its comeback today, will be accompanied by the song "Cristo Redentor" by guitarist Harvey Mandel, the first song played on KZAP when it launched on Nov. 8, 1968. (It was also the last song the original KZAP played before signing off in 1992.)
According to John Saltnes, another key KZAP player helping to restore the station re-branded today as Sacramento's K-ZAP, the first song on the new station's playlist will remain a secret until it makes its way over the air and online. "The first song will be from the latest album by one of the key artists for Sacramento's K-ZAP," Saltnes says. "It's rock, it's really good, and it speaks to the spirit of Independence Day. Plus, it's new and ties in our past, present and our future."
KZAP alum Tom Cale will pick up from Fitzgerald at 9:40 on Saturday, followed by fellow KZAP-er Diane Michaels at 11 a.m. and Newhall at 1 p.m.
The weekday announcer schedule will feature Cale from 6-9 a.m., Michaels from 9 to noon, Newhall from noon to 3, John Russell from 3-6 p.m., Bob "The Godfather" Galli from 6-9 p.m., Karen Segal from 9 to midnight, and Scott Elliott from midnight to 6 a.m.
The announcers will broadcast remotely from home and other locations as K-ZAP gets started, with broadcasts from special events and happenings around Sacramento to follow, according to Saltnes.
Meanwhile, he adds, don't listen for a lot of talk or interviews when the legendary station rocks back to life this weekend.
"The first day is about saying, 'Hello,' " Saltnes says. "We are a music station, and we want to feature the music."
Related Links
Legendary Sacramento radio station KZAP set for comeback
KZAP gets close-up in new documentary, free event
Upcoming arts season scores big, combining orchestral music with classic movies