Kids' recipes score spots on Ten22 menu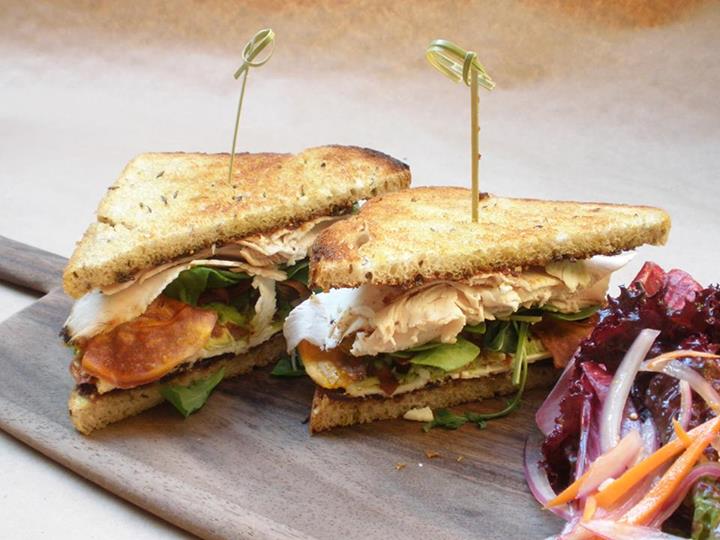 Here in the farm-to-fork capital, we're not just growing produce. We're also growing the next generation of chefs, farmers and foodies. And a few lucky Sacramento kids just landed their recipe on Ten22's new menu that just launched last week.
Last month, the California Food Literacy Center held its second annual Kids Recipe Contest open to all K-6th grade students in the state. The mission: to get kids excited about cooking using farm-fresh food. For instance, the students at Capitol Heights Academy in Oak Park chose the sweet potato to be the contest's star ingredient on which each recipe submission would be based.
The winners were announced at Ten22's fourth birthday celebration last Tuesday, during which executive chef Jay Veregge prepared samples of the three finalists' dishes for guests. Proceeds from the night also went to the California Food Literacy Center.
"All these kids did such a good job, we couldn't pick just one winner," says Veregge.
The three finalists: Aidan Hennessey, 11, from Natomas Middle School, who created sweet potato pancakes; Elena Moorehouse, 10, from Sacred Heart Parish School, who created a turkey sandwich with avocado and fig jam; and Maddie Silva, 9, from B. Gale Wilson in Fairfield, who created squash shish kebobs.
Hennessey's sweet potato pancakes are now featured in a duck dish on Ten22's new dinner menu that launched last Wednesday. Moorehouse's turkey sandwich is currently a lunch special that will be served through Friday of this week. And Silva's shish kebobs may debut as a lunch special soon, too.
"The reason we do this is it's core to our mission to get kids back in the kitchen," says Amber Stott, California Food Literacy Center founder. "We have two generations of Americans who don't know how to cook, and if you don't know how to cook, you're reliant on processed foods which contributes to childhood obesity. So we're trying to encourage cooking by holding this recipe contest."
For more information, go to californiafoodliteracy.org. To sample these kid-inspired dishes for yourself, head to Ten22 at 1011 2nd St. in Old Sacramento. ten22oldsac.com