La Dolce Biba
Martha Stewart helped make her a national treasure and Darrell Corti says she makes the single best dish in town. With a new cookbook and a decidedly old school work ethic, she's served up the city's most authentic Italian food for 25 years. Viva la Biba!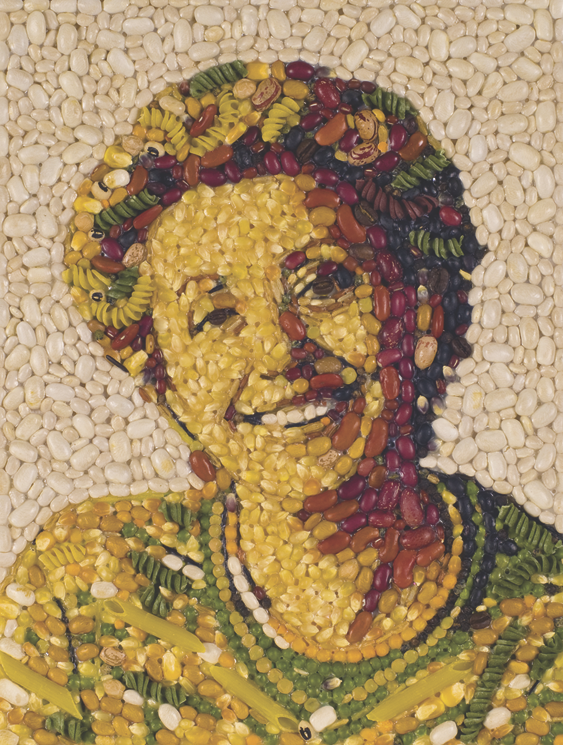 Biba Caggiano is almost in tears. Good tears. Affirmation tears. Tears that come from nowhere when someone says something kind and it weaves through years and defenses and daily routines to touch your soul.
Biba seems so completely, so resolutely not that person who gets weepy.
She's the tear-inducer. She's the hugger and the compliment-giver. She's the massively successful chef and restaurant owner, the acclaimed cookbook author with a new release, the international TV star, the friend to the famous, the giving mom and grandmom, the iron-willed crusader for authentic Italian food, the cancer survivor, the towering presence on the Sacramento culinary scene who stuns other people with her warmth.
But here she is, teary-eyed because someone said something kind.
It's a warm weekday evening. Her midtown restaurant, Biba, is busy, filled with the kind of sunny energy that comes to restaurants on summer evenings in Sacramento.
Biba was cruising the airy, high-ceilinged dining room like she does every night—she's 74 and she works the floor every night, well, except Sundays, so shoot her, but she's there six days a week, in by 9 a.m.-ish, out when the restaurant finally quiets. ("On some days, when we're not very busy, I leave early," she says. What's early? "8 o'clock.") Biba is larger than life, a small woman with huge stature in Sacramento's culture. She's one of the region's very few one-name people. No one calls her anything but Biba. On this night, her snappy blouse with thin purple and red stripes added a moving splash of color to the room filled with pastels and remains-of-the-day light.
She roamed table to table, mingling with a mix of authority, intimacy and old-world charm, resting her hands on the backs of chairs, asking about the food, laughing along with compliments, telling people in her lyrical Italian accent how wonderful it was to see them again.
Then she came across Darlene and Steve Recca. They're from Colorado Springs and Darlene was so excited she almost popped.
"I'm so happy to be here," she told Biba. "When we lived in Virginia and my oldest daughter was 5, I watched your show every day on TV."
The Reccas have eaten at Biba a few times over the years, once when their daughters were still small. Darlene has a picture of Biba with the girls that everyone in the family treasures. She said she cooks from Biba's recipes for big family events. She said her daughter is now 21 and cooks Biba's recipes for her college friends.
"I know every page of your books," Darlene told Biba. And then she added, "I remember when you had cancer. I remember worrying if you'd be all right."
"Thank you," Biba said. "It is so good to see you again."
She walked back to the restaurant's bar. Her husband, Dr. Vincent Caggiano, who oversees the Biba wine list, was there tasting a Santa Barbara pinot noir.
And now, she's almost in tears. Her big brown eyes have gone soft. Darlene Recca reached the inner Biba. "Isn't that amazing?" Biba says. "When I hear things like that, I think they are talking about someone else. How can that be me?"
What Darlene said wasn't unusual. Biba has fielded her share of compliments over the years. Her restaurant has been called Sacramento's best too many times to count. Gourmet, Travel & Leisure, Wine Spectator and others have heaped on the praise. Diners have, too, naming Biba one of Sacramento's top five restaurants in 2009 and 2010 in the two Zagat surveys done for the region. Both houses of the California Legislature issued resolutions commending her—and there's not a whole lot the Assembly and Senate agree on besides her food. Vincent says they've had customers from the Philippines, Japan, Mexico, South America, Canada, from Papua New Guinea, for chrissakes, who've come to the restaurant because they fell for Biba's Italian Kitchen on TLC and the Discovery Channel.
But sometimes, one person's complete, innocent joy can reach into another person's core. It can connect to memories and hopes about life and work and family. For a truly driven person—and make no mistake, Biba is driven—guileless appreciation can hit vulnerable spots, like her deep, constant sense that she should be ever vigilant, that the work is never done.
Biba has joined Vincent and a friend at the bar for a plate of pasta, a split of gnocchi and ravioli (stuffed pasta, she calls it). The flavors are rich, earthy, multifaceted and delicate. But Biba isn't happy.
"There is too much sauce," she says. It's a sentence she's probably said a thousand times. Great pasta, real Italian pasta, should have just enough sauce to cover it, she says. You should taste the pasta. The sauce shouldn't swamp the dish. There should be no sauce puddle when the pasta is eaten.
Biba heads to the kitchen with her plate and its puddle.
"I'm going to show this to the guys," she says. "It was busy tonight. The pasta station is a tough job. I can see how this happened. But we shouldn't serve this. That's what I'm here for. I'm here to guide them."
So, touching compliments may be sweet, they may have surprising power, but at this restaurant, there is still work to be done.
*     *     *
There are layers to Biba, maybe even more than to her food. There's the graciousness, the skill at listening and making people feel welcome, the California stylishness, the business smarts, the deep, involuntary reflex connecting family and food. And underneath it all, there's a layer of steel—demanding, determined, detailed-oriented, like so many other great chefs.
Family, friends and colleagues say she's the toughest person they know, in part because she doesn't let the toughness show. They say her stroke two years ago is an example. Although she still sometimes forgets a name or reference, she just keeps looking forward.
She's also fiercely loyal, and her staff is loyal in return. She gives full benefits to employees who work at least 30 hours a week—a rarity in the industry—and they stick around. Her last chef, John Eichhorn, did various cooking jobs there for more than 20 years. The chef before him, Don Brown, was in Biba's kitchen the first two decades of the place. (Current chef, Steve Toso, is a relative newcomer. He's been with her four years and took over the head kitchen spot last fall.)
The waitstaff has the same kind of decade-plus tenures. Ask long-timers in the Sacramento restaurant community, and they'll say someone has to retire or die for a job to come open at Biba Restaurant.
This is an important time for Biba. Her ninth cookbook, Spaghetti Sauces: Authentic Italian Recipes from Biba Caggiano, comes out Aug. 1. Her previous eight books sold a whopping 600,000 copies, and it's safe to say Biba will sell at least one new one to Darlene Recca.
This book is her simplest. It's filled with recipes she hopes her six grandchildren will cook when they're on their own in a few years at college or elsewhere.
"I just want them to be able to do it without me," Biba says. "If you want something to eat very quickly, but very delicious, this is the book."
The cover is bright red with a friendly script and a cartoon plate of spaghetti. The pictures inside would make anyone's grandkids want to cook. The sauces run from the recognizable, like marinara, pesto and ragu, to intriguing blends like smoked pancetta, hot saffron and pecorino cheese.
Biba says this is her last book, but she's said that before. Seriously, she says, the restaurant still takes so much attention. You never know when the kitchen might serve too much sauce.
Also in August, Biba Restaurant hits its 25th anniversary. It closed for nine days in July to create a slightly more contemporary interior with blues and yellows on the once all-pale walls, less brass and glass, and redone upholstery. The work was a little about putting a new polish on the restaurant for its 25th, but Biba and her team had also decided that it was simply time to freshen the place up a bit.
And it perseveres against the backdrop of the Sutter Medical Center expansion that has turned the once-calm corner of 28th Street and Capitol Avenue into a loud, clogged, chaotic construction zone. Work next to Biba started in 2007 and the completion target is a distant 2013. During this time, Biba has stayed open, endured closed streets, seen customers drive past thinking it was closed, and, for a period, moved its valet parking a half-block away.
The good news is that the restaurant doesn't have to pay rent until the work is done. The harder news was the hit on business. But for most of 2011,  business has been growing, signs of both a recovering economy and renewed attention from the press and from inside the culinary community.
One recent newspaper review raved about the food but asked if the restaurant was still relevant in Sacramento's growing, evolving culinary scene. The answer from the community has been a resounding yes, while people in the local restaurant industry say that Biba's food is still a benchmark for measuring their own kitchens.
She gets praise from established owners, including Terri Gilliland, co-owner of Lucca in midtown and Roxy on Fair Oaks Boulevard, two of Sacramento's more popular spots.
"Her food has always been incredible," Gilliland says. "People who know the business have a great deal of respect for her. She's this incredible woman who blazed her own path, who's big-hearted, and does a wonderful job cooking. I look up to her. Being a woman in this business is tough and she set this standard of such a high bar for all of us, men and women."
And she gets props from some of the young guns on Sacramento's eating scene, including Pajo Bruich, 31, the new executive chef at midtown's Lounge On 20 who's heard the stories of Biba standing up to customers who demanded food the way they always had it—with extra sauce or a side of pasta with their meat, for example.
"I have a huge amount of respect for Biba," he says. "At a time when other people were letting customers dictate the cuisine, she said, 'I'm going to take the customers on a journey.' She was standing up, doing something unique and staying true to herself. I connect to that personally."
Or there's the more fundamental, right-to-the-point praise from Darrell Corti, international food and wine expert—and local grocer and owner of Corti Brothers.
"She makes what I consider the single best dish in Sacramento," he says. "Her lasagna."
Oh, yes. That would be her Lasagne Verdi alla Bolognese, 10 layers—sometimes 11 or 12 if chef Tony Sanguinetti has extra pasta—of stunningly soft spinach lasagna filled with a textured, creamy meat sauce. It is luxurious, somehow both rich and light, and it can implant memories, make people believe this was what they ate when they were an Italian child.
For Biba, the restaurant's relative hotness is a nonissue, beyond staying in business and, as a matter of principle, outlasting the Sutter construction. For her, the restaurant is a home, a chance to engage people, an outlet for that drive and perfectionism. Most of all, it's a link through food to family, both here and in Italy.
"I am going to be here for as long as I breathe and live and enjoy it," Biba says. "They will have to pull me out of here."
That's a statement that would have stunned her mother. "You know, when I told her I was going to open a restaurant, she said, 'Oh my God,' because she remembered all the years she tried to get me into the kitchen and I was too busy. She said, 'You weren't that good.' I said, 'I know, I know.' "
*     *     *
Biba was born in 1936 and grew up in a big centuries-old apartment building on Piazza San Domenico in Bologna, one of the culinary centers of Italy. Bologna and the entire north-central region of Emilia-Romagna gave the world Parmigiano-Reggiano, prosciutto di Parma, balsamico di Modena, and texturedragus like Biba's otherworldy Bolognese sauce. (The key, she says, is a touch of cream. Ragu should be red, but not crimson red.)
Throughout her early childhood, Italy was at war. "You could hear the bombs falling down," Biba says. Her voice gets trelluncharacteristically still when she talks about it. "We didn't know whether we were alive or what."
Her father, Leopoldo Bertacchini, worked in a motorcycle factory. Her mother, Antonietta, cooked on a big stove that was also the only real heat in the small apartment. When they were young, Biba, her older brother, Gianni, and her younger sister, Carla, basically lived in the kitchen.
Every day, even when the kids were young adults, the family gathered back at the apartment for dinner. It was mandatory. Be there at 8 p.m. "The food was what kept us together," Biba says.
That emotional pull, that melding of family and food and mandatory mealtime, runs deep in Biba and carried through her life, no matter where she was.
Carla Elkins, Biba's oldest daughter, is now 44 and a second-grade teacher at Howe Avenue Elementary School. She says neither she nor younger sister Paola McNamara, a stay-at-home mom of four who lives in the Bay Area, ever considered going out until after family dinner, even when they were visiting from college. "It was a sacred time," Elkins says.
When she was a young woman in Bologna, Biba's focus wasn't food, other than those dinners. She was working in a law office as a stenographer and enjoying being out in the world. At a New Year's Eve party that was ringing in 1955, she met 25-year-old Vincent Caggiano, an Italian-American from New York and a medical student at the University of Bologna. They talked, asked a few questions, but moved on.
On New Year's Eve the next year, they met again at another party thrown by the same friend. This night was different.
"The first time we met, nothing clicked," Vincent says. "The next time, everything clicked."
They started dating, and though they both spoke only a little of the other's language, each says their bilingual skills were what got them through. When you push it, though, Biba concedes that maybe Vincent's Italian was better than her English.
They married in June 1960, but only after Vincent got the proverbial cold feet and backed out. That didn't last.
"I realized I was making a mistake," he says. "It was the best thing I ever did."
A few weeks later, Vincent left for a fellowship at Mount Sinai Medical Center back in New York. Biba followed three weeks later via ship.
They lived in Queens with Vincent's parents. Biba got a job at Banca Nazionale del Lavoro, an Italian bank in Manhattan, where she worked on her language skills with the mostly Italian-American customers.
Biba and Vincent adopted Carla when she was 6 months old. (They adopted Paola when she was 3 days old after they moved to Sacramento.) The family came West in 1969, when Vincent connected to a private group of Sacramento doctors doing cancer research. He eventually moved to Sutter Hospital in 1983 and rose to become the medical director at Sutter Cancer Center. Though he recently retired from that post, he still conducts cancer research at the Sutter Institute for Medical Research.
Sacramento in 1969 was something of a shock for both Biba and Vincent, but especially Biba. Vincent had his work. Biba had lived in bustling cities throughout her whole life. Sacramento was a tad slower.
She played tennis, raised the girls, made the daily dinners a sacred appointment, and started really learning to cook, for her family and for dinner parties. She found nothing close to the Italian food she knew, so she had to learn to make it.
"I always had a palate, but there was so much I didn't know," she says. "I used to call my mother and whine, 'It doesn't look like yours.' My mother would say, 'OK, let's go over it one more time.' "
Her mom's patience—and slight I-told-you-so tone—along with Biba's drive, perfectionism and that palate made the perfect recipe for great food—the kind of Italian food many people in Sacramento had never tasted here before.
Friends wanted Biba's recipes. But when they tried it themselves, the pasta was gooey, the sauces were wrong, so they asked Biba to teach them. In fact, so many started asking that in 1977, she began offering classes in her East Sacramento kitchen.
"The neighborhood ladies would be crowded in," Elkins says. "I remember watching people applaud for her, [thinking] 'Wow, that's my mom.' "
The demand quickly overran the small home kitchen. So Biba offered her services to the owners of William Glen, the homeware store in Town & Country Village that ran cooking classes.
"I wanted to have something that was mine, not just be a mother or wife," Biba says.
William Glen gave her a try. More than 50 people filled the teaching kitchen for the first class. Biba froze.
"All these women were looking at me," Biba says. "I was scared to death. I said, 'OK, I have a thick accent. You probably noticed. I know something about Italian cooking, and I'm scared to death.' Everybody started laughing and applauding. From there we had a great time."
That blunt honesty, that vulnerability, and that Italian accent were powerful tools. In 1978, she pulled the same charming "Can you hear this accent?" move on KCRA and talked her way into a noon cooking segment. Within months, she was hosting a regular spot on the station's Weeknight show.
Her relationship with KCRA blossomed over the years. There were expanded segments, documentaries, a trip to Italy in 1982 with KCRA star Bob Murphy to film stories for Weeknight.
By then, Biba had written and published her first cookbook, Northern Italian Cooking. She had cold-called a publisher (not knowing that an agent would have been a huge help) and won them over. The book came out in 1981. It was reissued a decade later, after her reputation had soared, as Biba's Northern Italian Cooking.
But the big hole in her life through the early 1980s was still the hole in Sacramento's dining scene—there was no Italian food here that she liked.
"There were a number of restaurants at the time that made dishes with Italian names," Corti says, "but there was no real Italian food. Biba changed that."
For years, Biba and Vincent talked—joked, really—that she should open her own restaurant. By the mid-'80s, with a decade of teaching under her belt, Biba was ready. One day, she saw workers doing interior work on the Old Tavern building at 28th and Capitol that dated back to the 1870s. It had been a distillery and a pub decades before (not to mention, reportedly a bordello back in the day), but by the mid-1980s, it was mostly housing medical offices. Biba liked the building and the location—it was a 25-minute walk from her house—so she found the building owners, got some financial backing from developer Joe Benvenuti, and hired an experienced staff, while Vincent put together the wine list, and Biba Restaurant opened on Aug. 6, 1986.
It was a public success almost from the first day. Biba was making pasta out at a station in the dining room, showing the town there was such a thing as fresh pasta. (That got old for her pretty fast—besides the balancing act of rolling pasta while chatting up diners, she was pinned there and away from the kitchen. Within months, pasta production moved back into the kitchen.) But the food was not a hit with Biba or Vincent. Biba clashed with the kitchen crew over the food. She wanted less sauce, more simple, clean flavors. She sent her head chef to Italy to see the bona fide stuff. The crew was still too, well, American.
Vincent told Biba she needed to take charge. "You can't serve this," he told her. "You need to run your kitchen." Within six months, she did just that. The head chef left and the new head chef, Don Brown, was a better fit with her.
"She showed that Italian cooking could be presented with the same sort of intricacy and flair that we'd seen in French food," says Mike Dunne, the longtime Sacramento Bee food critic who covered the restaurant scene at the time. "The food was complex, layered with intrigue, and had all sorts of flavors unfolding."
And it wasn't long before word spread well beyond the capital city. Gourmet hailed the restaurant in the late 1980s. "The highest compliment I can give Biba is that when we dined there, shortly after returning from Italy, we thought we had never come home," gushed Caroline Bates, the magazine's veteran food critic. Those were also the days Biba had to convince some customers that her food was real Italian, and they should try it the way she cooked it. Her fresh pasta, then as now, usually soothed any bruised egos. If it didn't, Biba still wasn't budging.
"I had all this heritage on my shoulders," she says. "If you don't stick with what you are, then you are nowhere."
People were coming from all over California. Then-Assembly Speaker Willie Brown set up camp for lunch almost daily at Table 41 against the west windows. That was when Brown was a dominant force in California politics. Waves of powerful people came through Biba to visit Brown, to work out deals, or just because he said it was his favorite Sacramento restaurant. He even brought San Francisco 49ers quarterback Joe Montana and some teammates for lunch after their 1990 Super Bowl win.
"I didn't know who they were," Biba says. "I didn't follow sports. Willie was always bringing in important people. And beautiful women, lots of beautiful women."
And plenty of important people were coming in on their own. Biba had become one of Sacramento's places to stargaze.
Local celebs like actor Timothy Busfield, radio host Tom Sullivan, best-selling author John Lescroart, and artists Wayne Thiebaud and Fred Dalkey were early regulars. The long lineup of NBA players and coaches who have dined at Biba include Magic Johnson, who went into the kitchen to shake hands with the employees, and Charles Barkley, who on one of his visits, bought a bottle of Cristal champagne for a couple at a nearby table who had just gotten engaged.
The Hollywood glitterati coming through have included Kim Basinger, James Earl Jones (who liked his meal so much, he asked for one of Biba's cookbooks) and Jane Fonda (with her then-husband Tom Hayden who was a state legislator). Joan Collins also came in, but that one was a little awkward.
"I was in the kitchen and somebody said, 'Joan Collins is here,' " Biba says. "I cleaned up and ran into the dining room and I almost banged into her. I was so excited, I called her by a different name. She looked at me [and said], "Collins.
Joan Collins.' "
By the mid-'90s, Biba was hot property. TLC called. Biba's Italian Kitchen was born in 1994 and ran daily except Sundays through 2004. (They usually shot two episodes a day in a studio near Sunrise Boulevard.) She had more books and bigger publishers, including Simon & Schuster, who put her on major book tours. She also got a couple of guest shots with Regis Philbin and made frequent appearances on Martha Stewart's show. Stewart became a friend (though it's been years since they've connected). And even there, Biba was her feisty self.
"I remember once, I thought, 'My God, this woman is going to kill me,' " Biba says.
She was making a pasta dish and Stewart, who made it differently, asked Biba why she used her technique.
"I said, 'Because this is the way to do it,' " Biba says. "She looked at me and said, 'Oh. OK.' "
In those years, she was on the road a lot promoting her books or her show. Especially outside of Sacramento (people here still saw her as their local restaurant owner), Biba was a star. Glenn Stewart, now a manager at Lucca, was Biba's personal assistant for 12 years and traveled with her on book tours and TV appearances. He said she got fan letters from Japan, Argentina and all over Canada. People went gaga for her in Canada.
"In Toronto, people would call out to her in the street," says Stewart. "And [once] when we were in New York for dinner, so many people came up to her, I felt like I was with [the star of] Hello Dolly."
*     *     *
In 2001, Biba was working in her frontyard and brushed a leaf away from her breast. She felt something hard. "I don't like it. I don't like it," she thought in a semi-panic. She was married to an oncologist. She knew.
Biba went through six months of chemotherapy and two more months of radiation for breast cancer. She lost hair. She was weak. But she kept working on the book Biba's Italy, and she kept going to work as much as she could.
"She never complained a bit," Vincent says. "The most important thing I told her was that she was going to be OK and that she had to live her life normally. Except for a few days here and there, she went to the restaurant regularly, and she never hid it."
"I'm so lucky I married the right kind of doctor," Biba says. "He knew what to say. He said I could either sit at home and cry, or I could do what I love to do."
At the restaurant, most of the men tending bar and waiting tables shaved their heads to match Biba. "I still cry when I think about that," Biba says.
Vincent also pushed the point that she needed to eat right during her treatment, but Biba had a hard time eating a lot of her favorite dishes, foods with spice or acid. A lot of her traditional Italian food tasted metallic to her.
So she worked on developing new recipes, for her and for other cancer patients, ones with less lemon, less spice and less tomato. She even created a small cookbook for the website Cancer.com.
Biba recovered and in Biba's Italy thanks Martha Stewart for, "not only allowing me to be on her show when my hair was just beginning to sprout, but [also for encouraging] me to remove my 'silly hat' and to be proud of the way I looked."
And then in April 2009, another serious medical issue arose. This time it was a small stroke. That was another day that being married to a doctor came in handy. Vincent was on the phone talking to Biba on the phone, and he could tell something was wrong. "I could sense she was not the normal Biba," he says.
He drove home immediately and took her to the hospital. The diagnosis was a localized cerebral hemorrhage that mostly affected speech. She had trouble getting some words to form. By the time she started speech therapy, she was already recovering. She still forgets a name or two, though Biba says she's always done that. Just ask Joan Collins.
In the last few years, partly because she's a step slower, and partly because her restaurant is still so much of her focus, Biba has curtailed her trips to Italy—she was spending nearly a month there each year in the 1990s, partly for her TV show, partly to keep the link to her roots and her food—and she's also stopped playing tennis, a sport she adores.
"I still love watching a good match on TV, though," she says.
She is still looking forward in her life, but doesn't have any big plans—for now, she says—except to keep going back to the restaurant because that is her place. Vincent is there nearly every evening. She's thrilled with chef Toso. She can't remember a night when she didn't have at least a couple of customers she's known for years.
"I have been so lucky in my life," she says. "Honest to God, I know I should let go a little bit, but this place [to me] is like I gave birth to a ch
At the bar with her husband that summer evening, they talk the way longtime partners talk, comfortably, in half-sentences, slightly jokingly. Vincent says that even he uses Biba's books when he cooks.
"When was the last time you cooked?" she says. "Five years ago?"
"When you were always gone," he says, referring to when she was traveling.
They talk about how they are both happiest around a table with a meal, wine, family and friends, about how they use patches of Italian in conversations at home, about how Sunday dinners at their house with their kids and grandkids feel as natural as when they were children at their parents' tables. Biba's eyes get soft again.
Then Steve Recca walks out of the dining room. He's got his daughter, Sophie, on the cell phone and wants Biba to say hi.
Biba leaps back into hostess mode—warm, funny, high-energy and brimming with Italian charm.
"Hi, Sophie," she says into the phone. "This is Biba. I remember you when you were a little kid. You were absolutely adorable. Your parents are having a great time. Now it is your turn to come here."