Last chance to nab meal steals at top restaurants on the grid during Dine Downtown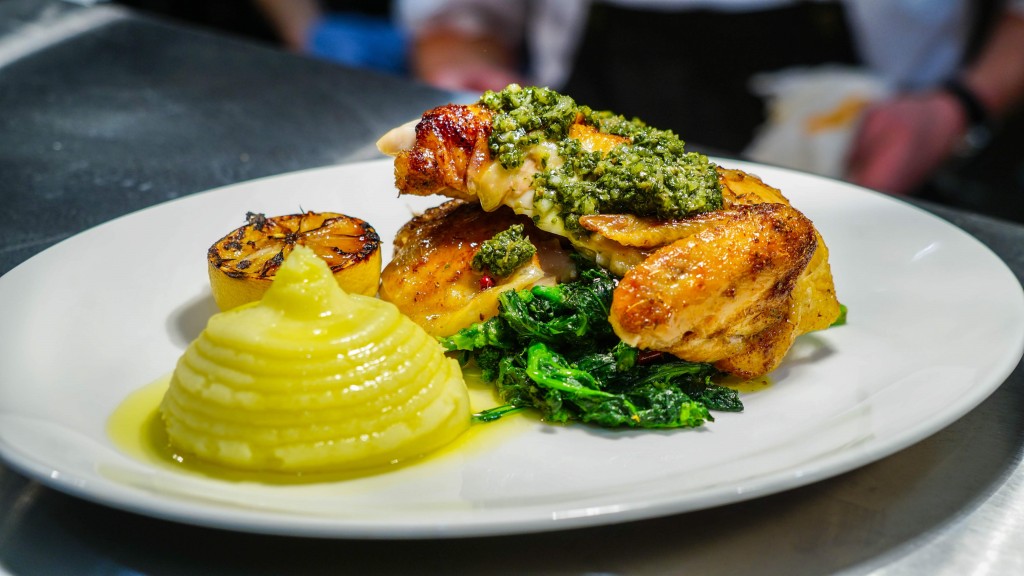 Here's your last chance to eat like a king (or queen) on a less-than-royal budget. The 14th annual Dine Downtown—in which dozens of top restaurants around town dish out three-course meals for $35—runs until this Monday, Jan. 21.
For a taste of what's on offer, Frank Fat's lineup includes pepper steak, crispy chicken and pork fried rice, in addition to its signature honey walnut prawns and banana cream pie, while Chef Oliver Ridgeway's recently launched Camden Spit & Larder on Capitol Mall makes its Dine Downtown debut with a butter leaf wedge salad, spit-roasted chicken with whipped potatoes and broccoli rabe, and a finale of citrus olive oil cake frosted with mascarpone infused with black pepper. Tiger, another newcomer, is highlighting a smorgasbord of its shareable plates—think vegan beet poke with crispy wonton chips, a trio of pickled deviled eggs and a "hock pocket," an elevated take on the retro-microwave snack featuring pastry stuffed with ham, broccoli and Gouda cheese—while midtown's Skool Japanese Gastropub is dishing out smoked salmon chowder, a surf and turf plate of seared Hokkaido scallop and braised flank steak, and a chocolate kuro-goma (black sesame) panna cotta.
Others participating in this year's food fête include fine-dining stalwarts Ella, Biba and The Firehouse, popular midtown Lowcountry restaurant The Porch, downtown Mexican eatery Tequila Museo Mayahuel, underground "American carvery" Empress Tavern and Japanese tapas hot spot Binchoyaki, as well as sister restaurants Firestone, Cafeteria 15L and Iron Horse Tavern.
If you're feeling guilty about breaking your New Year's diet resolution, know that $1 of each meal goes to charity, including the Food Literary Center, a local nonprofit that teaches children healthy eating habits, and TLCS, Inc. (Transforming Lives, Cultivating Success), a mental health and housing service. Last year Dine Downtown raised over $13,000 for area groups.
To view the full list of participating restaurants and their Dine Downtown menus or to make reservations, visit godowntownsac.com
You Might Also Like
Sactown's Year in Food: A look back at 2018's tastiest dining news around town
The Double Barrel Smokehouse to reopen and quintuple in size
Owners of Binchoyaki plan new bento box spot