Launch festival groove master makes Dlisted site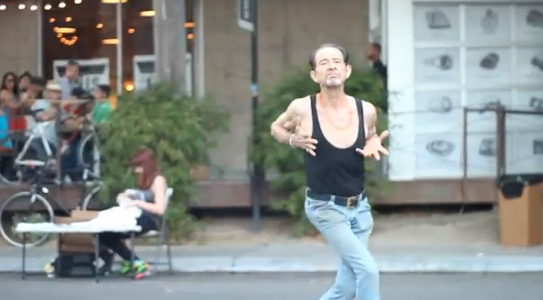 A local man captured on YouTube strutting his stuff at Wednesday's Launch Festival concert on 20th St. made the celebrity site Dlisted today. In fact, the "hot vessel of rhythm" scored the site's popular "Hot Slut of the Day" section. The video, captured by Auburn resident and Placer High student James Vaughan caught a man of a certain age with moves like Jagger. Or Jägermeister? You decide. Watch it here. You won't regret it.
UPDATE: Thanks to multiple tips, we now know the identity of said dancer—Kenny Buchanan, aka Kenny the Dancing Man. Today… Dlisted. Tomorrow… America's Got Talent. You go, Kenny!