Legendary Sacramento radio station KZAP set for comeback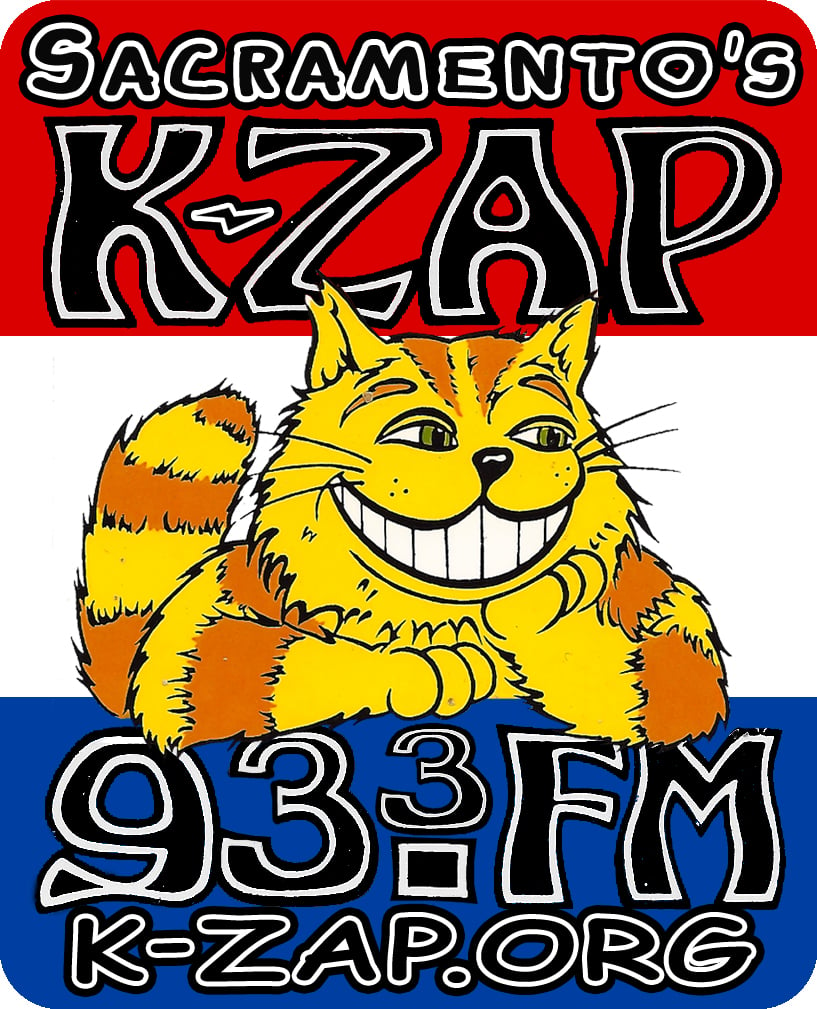 Fireworks won't be the only things bursting in air over Sacramento on July 4 when a team of announcers will flip the switch on a revival of the city's iconic rock radio station KZAP.
The station—taking on the new, slightly revised name K-ZAP (and a non-profit business model)—will appear at 93.3 on the FM dial as well as streaming live at k-zap.org. Overseen by KZAP veterans Dennis Newhall and Tom Cale, the new iteration is expected to feature a playlist comprising rock music from nearly three generations of artists, from Jimi Hendrix to Tom Petty to Mumford & Sons.
"We decided that what the town was really missing—and we've heard this from a bunch of people—was a station that plays the music that was good from back then, the music that was good in between, and the music that's coming out now," says Newhall, who joined the original KZAP as an announcer in 1972 and will serve as the inaugural program manager for its contemporary incarnation. "There are stations in other markets where they mix the new and the old and they do it successfully for the demographic we're after. And that's what we wanted to do: KZAP as if it had never gone away."
KZAP originally launched in 1968, helping pioneer the "free-form" radio movement that established FM as the wild, woolly counterpart to AM's glossier radio conventions. After coalescing in the 1970s and '80s as one of California's most influential rock stations, KZAP went off the air in 1992 amid a wave of corporatization and consolidation across the FM band.
The idea for a relaunch arose in November 2012, when Newhall and other KZAP personalities took over the UC Davis-based station KDVS for two days of broadcasts. Newhall says that the positive response to the KZAP mini-revival—as well as dismay with the stifled state of rock radio in Sacramento—inspired him and Cale to work on restoring the legendary station.
"You can listen to a station where it sounds like every rock song is supposed to be one you can get up and march to—[K-ZAP] is not going to be like that," says Newhall, who adds that he foresees a station that inhabits both the scope and the dynamics that defined the original KZAP. "[The station] never got too hard. It never got too soft. But there's a lot of stuff in the middle that makes it a lot more listenable for long periods of time. And that's what we'd like to do again, is program a station where you can actually tune it in for extended periods without saying, 'I just heard that an hour ago!' "
Newhall expects the return of many personalities from the KZAP glory days, including Bruce Meier, Ace Young, Bob "The Godfather" Galli, Diane Michaels, and nearly a half-dozen other possibilities from the crop of whom Newhall calls "some of the best announcers ever."
Unlike the original KZAP era, when the young DJ crew spun records and tales from the top floor of downtown's Elks Tower, K-ZAP's announcers will broadcast over the air and online from virtual studios around the region—many in their own homes. At 100 watts, the broadcast station is expected to blanket metropolitan Sacramento, stretching to a perimeter of outlying cities including Davis, Roseville, Folsom, and Elk Grove. Beyond that, listeners can tune in via the k-zap.org Internet stream that will keep the music going on mobile devices and computers.
The new enterprise officially carries the call letters KZHP (KZAP has since been adopted by a radio station in Chico; "We are Sacramento's K-ZAP," Newhall declares) and will operate as a non-profit affiliated with Process Theater Inc., a Sacramento-based media-education organization. Like Capitol Public Radio, Newhall says, K-ZAP will have donations, grants and underwriting instead of ads, with only three minutes of every hour earmarked for sponsor breaks.
Newhall declines to elaborate on the size of K-ZAP's playlist to start, saying only that it is "substantially larger than most stations' playlists."
"If you tune in," he says, "you might hear The Band, Little Feat, Jimi Hendrix, Eric Clapton, Bad Company—stuff that held up relatively well. But the other side of that is that you might hear a really good Bob Seger track you haven't heard for 20 years, and it sounds good because it's not 'Against the Wind.' You might hear 'It's a Beautiful Day,' from the early days. You might hear Janis Joplin and things like that that don't get played that much. On the new side, you might hear new Tom Petty, you might hear new Gary Clark Jr., who's this great blues-rock player, or a new track with Bonnie Raitt and Boz Scaggs that's just killer that nobody plays."
And while he acknowledges the even deeper musical diversity that has drawn listeners away from corporate radio toward streaming services like Spotify and Pandora, Newhall says K-ZAP will offer what those services can't—a local, human connection, from live performances by area artists to music news and concert announcements.
"We intend to be community oriented," he says. "We intend to have content that has to do with what you could be doing tonight in Sacramento. The best way to describe the music is 'curated'—the jocks will be talking about the music you're hearing, though not on lengthy rants. We hope it's something people will like."
k-zap.org (Site will be live July 4.)
You Might Also Like
Legendary radio station KZAP gets close-up in new documentary
4 film festivals to attend around town in June and July
For the Record: how Sacramento could create a music museum honoring Tower Records