Liquidology set to open an East Sacramento hot spot for cold-pressed juices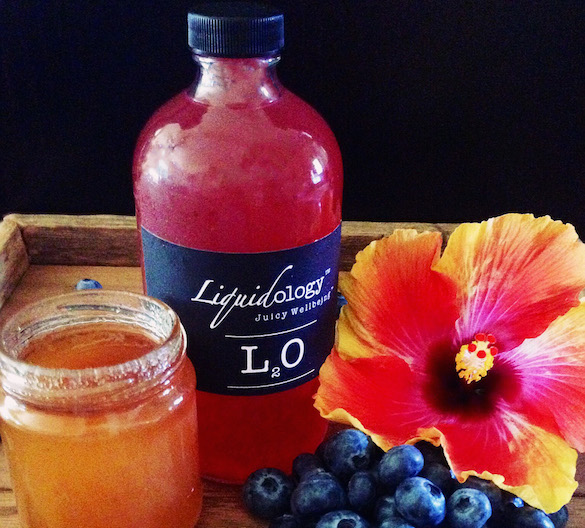 Sacramentans will soon have a new destination to get their daily fresh fruit and veggie fix: Liquidology Bar, an East Sacramento juicery that will begin offering its healthy beverages next month out of its new shop front at 46th and H streets.
Scheduled to open on Sept. 15, Liquidology will exclusively offer nutrition-packed juices made in the labor-intensive "cold-pressed" method, which has grown popular for its ability to maintain the highest amount of nutrients in produce by minimizing heat and oxidation during juicing.
"The health benefits [of cold-pressed juices] are mind-blowing," says Jules Braun, a former health and nutrition consultant who began the business with Jeff Greco, a teacher at Woodcreek High School. The cold-pressing method, he notes, preserves each ingredient's naturally occurring nutrients and enzymes in ways that conventional blenders and juicers, which can heat the ingredients with their blades, may not. "We want people to feel good about what they are putting in their bodies."
Liquidology Bar will also be the first local juicery to offer food, featuring raw items prepared by Brooke Preston, the proprietor and chef of The Green Boheme, the Sacramento area's only fully raw eatery. Preston will supply some of her restaurant's most popular dishes, such as a BLT-inspired sandwich made with dehydrated zucchini "bacon," portabella-stuffed enchiladas, and açaí berry bowls.
Done up in charcoal grays with touches like a marble-topped counter and chandelier light fixture, the new establishment will boast a "cool, urban, chic feeling," Braun says, and sell a variety of cold-pressed organic juices by the bottle in flavors like Pistol Pete (which incorporates ingredients like watermelon rind, pineapple and mint) and Sacramento Harvest (which is made from a rotating mixture of seasonal produce from local growers like Del Rio Botanical in West Sacramento). Other healthy drinks, such as flower waters and nut milks, will be available as well.
Made by slowly pulverizing mounds of freshly picked, often local ingredients, cold-pressed juices have become the newest healthy-eating trend to infiltrate the region, resulting in a small handful of other shops like Sun & Soil in midtown and El Dorado Hill's Soulstice Juice—a fitting movement given Sacramento's farm-to-fork fabric.
"This is going to be pretty special, and this raw food partnership is going to be huge for Sacramento," says Braun. "It's just time for Sacramento to have something like this."
4601 H St. 705-4073. liquidologybar.com