Local coffee pioneers at Pachamama launch Kickstarter for new roaster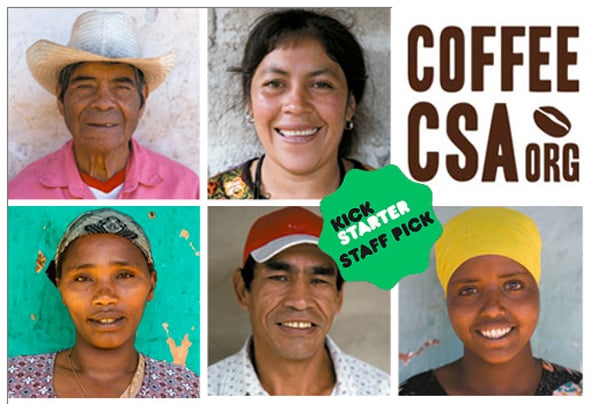 The farmers whose crops help kick-start our days have turned to Kickstarter.com for a little boost of their own.
Sacramento's Pachamama Coffee Cooperative took to the popular site this month to launch a crowdfunding campaign for an environmentally friendly, technologically advanced roaster for its midtown headquarters. Pachamama is owned by 140,000 small-scale organic family farmers in Africa, Mexico and both Central and South America; it operates a cafe in Davis as well as a first-of-its-kind coffee CSA program.
"We are growing so fast, and we are at a point where we roast a lot of coffee," says Thaleon Tremain, the co-founder and CEO of Pachamama, which presently outsources its roasting to Coffee Works in East Sacramento. "Not only is it an economic no-brainer, but we [want to] control our own destiny."
The $50,000 fundraising campaign, which was highlighted as one of the New York City-based website's "Staff Picks" and will run through the end of December, will be matched by up to $150,000 of investment from the farmers themselves in an effort to bring the roasting aspect of the business in-house, ultimately furthering Pachamama's mission to provide higher profits and stable livelihoods to farmers.
"Basically, we are leasing and borrowing someone's assets, so by making this investment, we can save ourselves at least a dollar per pound [of coffee]," Tremain says, adding that the acquisition will help Pachamama boost its production capacity by at least 50 percent, as well as impact the quality of their final product.
Backers of the fundraising effort will receive various thank-you gifts, ranging from having a coffee tree planted in their name to creating a personal specialty coffee blend to experiencing an all-expenses-paid trip during harvest time in Nicaragua.
"It's a good deal for everyone—there's just no question about it," Tremain says. "It's literally a win-win-win. It's more money for the farmer, better coffee and a better value for the consumer, and I think it is a win for the environment because we are supporting organic production."
Pachamama's Kickstarter campaign launched on Nov. 4. Click here to learn more or to contribute.
Related Links
–First look at Iron Horse Tavern, the next big eatery on the R Street Corridor
-Beer, wine and whiskey explained with stylist and locally produced 'How It's Made' posters
–Sticky Gator opens in midtown with spotlight on soul food and barbecue