Local company bringing eco-friendly beer growlers to craft-crazed Sacramento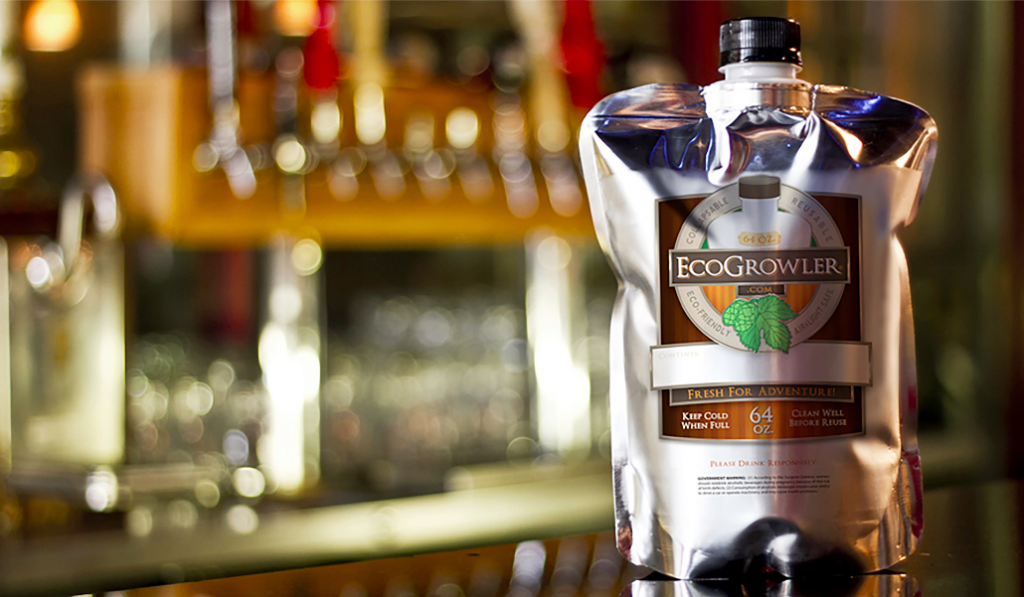 Sacramento now has another pioneering product in its craft beer movement, but this time it's not a new brew.
EcoGrowler is a lightweight, eco-friendly beer growler launched in March by Rancho Murieta resident Nathan Andreatta and his business partner Leah Stoker. Flexible, reusable, portable, made out of 100 percent recyclable materials (including foil inner layer and vinyl outer layer), and sporting an airtight cap, the EcoGrowler is the only patented collapsible, carbonation-retaining beverage product currently on the market.
"As a craft beer lover, I felt there was a lot of great beer out there but not a lot of great products to augment one's love of craft beer," Andreatta says. "Outside of buying a pint glass or poster, there's not a lot of cool stuff you can get from [both] a memorabilia and functionality standpoint."
Andreatta says that he and Stoker are currently developing partnerships with local and national breweries (including Out of Bounds Brewing Company in Rocklin, Two Rivers Cider in Sacramento, Yolo Brewing Company in West Sacramento, and Deschutes Brewing in Oregon) to sell EcoGrowler with each brewery's individual labels. They are also in talks with retail outlets from grocery store chains to sporting goods stores to showcase EcoGrowler beyond breweries.
The growler is distributed through a warehouse in Rocklin, but the idea originated with an Alaska-based inventor named Kevin Tubbs. Andreatta and Stoker discovered Tubbs while browsing beer industry products on LinkedIn, and jumped at the opportunity to market the invention.
"He was looking for an ideal partner to brand the product and bring it to market, and the timing couldn't have been better," Andreatta says.
But why the shiny silver design that reminds us of an oversized, adult version of a Capri Sun pack? Andreatta explains that it's more lightweight and functional than a traditional glass or aluminum beer growler, keeping contents fresh two to three times longer than beer stored in traditional glass growlers.
Beyond beer, the EcoGrowler is also designed to hold any carbonated beverage like sparkling wine, soda, energy drinks or other liquids like juice and water. The EcoGrowler is currently available in a 64-oz. size, with a 32-oz. growler on the way in September. Also expected next month, Andreatta says, are EcoGrowlers outfitted with handles as well as a version built for transporting conventional wine and other non-carbonated beverages
"You can take it a lot of places glass can't go—the river, camping, the pool, a golf course," Andreatta says. "You can throw it in your backpack and even fold it up into your pocket if you wanted to."
For more information, visit EcoGrowler.com.