Local cookbook authors help you bring the farm to your table this spring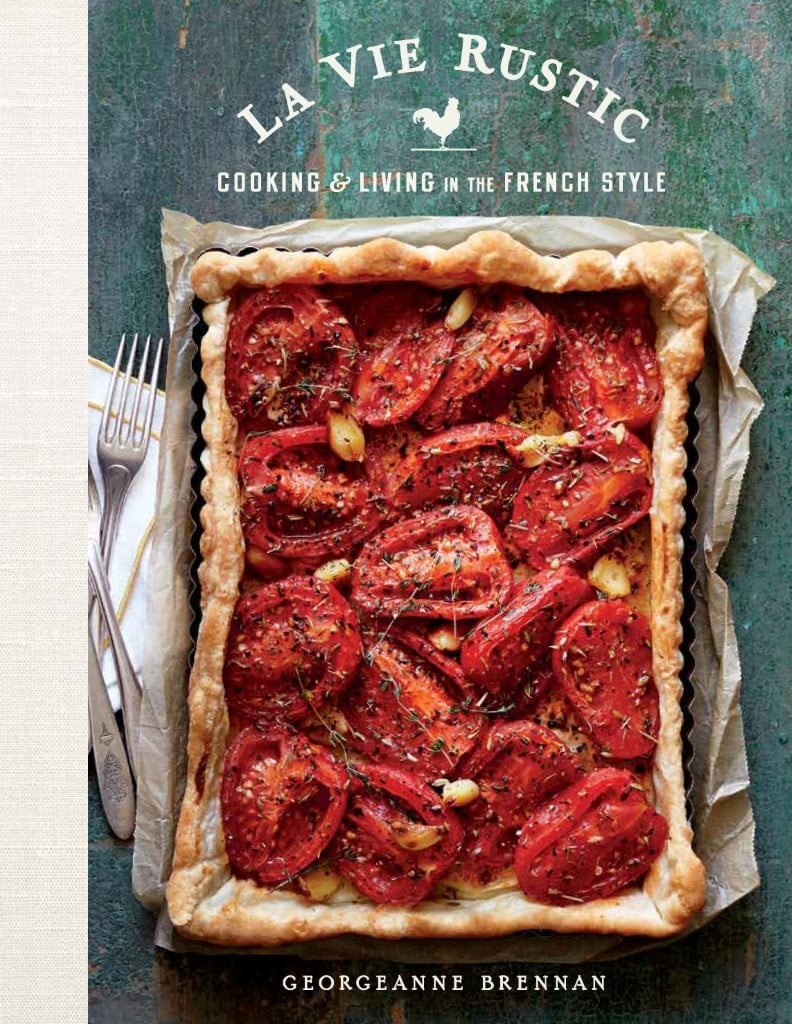 Whether you have mastered Chrissy Teigen's recipe for crave-worthy banana bread or you just found out that tomato sauce is a base ingredient of chili, you've probably been spending more time in the kitchen these days. Luckily, spring fruits and vegetables know no quarantine limitations, which means you now have ample opportunities to discover just what it means to live in America's Farm-to-Fork Capital. And to take advantage of that bounty, we can take a page from cookbook authors around the region, who know best what's sprouting up in our surrounding fields and orchards (think sweet onions, leafy chard and still-tart apricots). From the late, legendary Biba Caggiano channeling memories of her motherland to the James Beard Award-winning hunter-gatherer Hank Shaw, who offers a beginner's guide to foraging, here are some helpful voices to guide your at-home adventures in eating local.
The Davis Farmers Market Cookbook by Ann M. Evans
This companion cookbook to the year-round Davis Farmers Market is filled with photos, not only of the more than 85 seasonally focused recipes, but also of the titular market and the growers responsible for the gorgeous produce featured in the dishes. Authored by Ann M. Evans, former Davis mayor and co-founder of the long-running event, the book—which earned a National Indie Excellence Award in 2017—is organized by season, so flip to the spring section for detailed instructions for how to whip up a fava bean risotto with English peas and mushrooms or a warm leek salad topped with hard-boiled egg and olives. For the latter, Evans recommends heading to Solano Mushroom Company's booth for whatever is in season, and for the former, a market-fresh extra virgin olive oil from Yolo Press, of course, to pack the most flavor into each bite. $32.75. Available in Davis at the Davis Farmers Market, Davis Natural Foods Co-Op and Ikeda's Market or on Amazon.
Hunt, Gather, Cook and others by Hank Shaw
Heed the call of the wild with Hunt, Gather, Cook, the first of four cookbooks from James Beard Award-winning writer Hank Shaw, who lives in Orangevale. Think of this book as freshman orientation for anyone who wants to live (mostly) off the land: He'll tell you how to start recognizing the edibles—elderflower, mulberries and ornamental plums are ripening in the region right now, for instance—on your physically distanced walk. If you're keeping close to home these days, check out Shaw's other books, which feature recipes for different hunted game, like partridges with orange-saffron sauce in 2018's Pheasant, Quail, Cottontail. The dish, which includes springtime vegetables like mustard greens, amaranth leaves and spinach, can be made with Cornish game hen or a whole chicken if you find yourself sans partridge. Prices vary. Available on honest-food.net, Amazon and as an ebook through the Sacramento Public Library.
The Homemade Flour Cookbook by Erin Alderson
Erin Alderson, the Sacramento-based writer and photographer behind the food blog Naturally Ella, brings new meaning to the phrase "made from scratch" with 2014's The Homemade Flour Cookbook. From her friendly instructions, you'll learn how to mill flour at home from legumes, nuts, oats and even popcorn for recipes like crepes with roasted fruit: Grind almonds or cashews as the base for the batter and top the finished, hopefully paper-thin crepe with baked fruit—apricots and peaches will start ripening on the branch this month. Or shave summer squash—you'll see these in your CSA boxes from now through November—onto a pizza crust made from pulverized chickpeas. Now that's some serious flour power. Prices vary. Available on Amazon, Barnes & Noble and as an ebook through the Sacramento Public Library.
La Vie Rustic by Georgeanne Brennan
When she's not living her best Provençal life on her farmstead in France, James Beard Award-winning food writer Georgeanne Brennan is on her farm in Winters, embodying the farm-to-table ethos she preaches in her repertoire of over 30 books. For example, in La Vie Rustic (the title of her website and her 2017 cookbook), she ties the French and Californian traditions of crop-focused cooking together with seasonal recipes, including springtime skewers of eggplant and peppers with fresh bay leaves ($10; lavierustic.com) and a dessert of frozen meringues topped with juicy apricots. In her Dr. Seuss-themed Green Eggs & Ham Cookbook, Brennan eschews the artificial green food coloring for the titular dish, instead rubbing a ham with garden herbs and mint jelly. She also mixes avocado and cilantro into scrambled eggs to give the dish an intensely verdant freshness. $35. Available on Indie Bound, Barnes & Noble and Amazon, and as an ebook through the Sacramento Public Library.
Placer County Real Food from Farmers Markets and
The Art of Real Food by Joanne Neft and Laura Kenny
Every week for a year after closing their restaurant Persimmon Cafe, Joanne Neft, who founded the Placer County farmers markets, along with friend and local chef Laura Kenny, gathered produce at their Saturday farmers market and put on a community dinner for anywhere from four to eight guests on Mondays at Neft's Auburn home. Gathering the 52 weeks' worth of recipes they developed during that time, they wrote 2010's Placer County Real Food from Farmers Markets. Their second book, The Art of Real Food, highlights in-season produce over a calendar year, putting them to good use in recipes like the month of May's roasted pork tenderloin with sweet onions and flageolet beans (the onions hit peak pungency in springtime) or luscious nectarine and blackberry crepes toward the end of June. $43.99 and $40. Available on Amazon.
Spaghetti Sauces and others by Biba Caggiano
When she passed away last August, Biba Caggiano left her intimate knowledge of Italian cooking behind in her nine cookbooks, which reveal her passion with food from every region of her home country through hundreds of recipes. See cities like Rome and Florence through her eyes in Biba's Italy or try your hand at dishes you might find at a Roman sidewalk cafe in Trattoria. In the time of quarantine—as a tribute to the late chef and her eponymous restaurant, which permanently closed on May 9—we recommend picking up 2011's Spaghetti Sauces, which features 80 Italian recipes, many of which can be enhanced by using locally grown produce. Make an oven-roasted gravy with plump, sun-ripened tomatoes spiced with garlic and oregano, or an uncooked sauce of juicy vine tomatoes with anchovies, shallots and fresh spring herbs like basil, marjoram and mint. Prices vary. Available on Amazon.
You Might Also Like
With stay-at-home becoming bake-at-home for many, Faria Bakery's "Head of Bread" offers up the lowdown on sourdough
Take out on your own timetable with meal kits from regional restaurants
Is takeout safe? A UC Davis virologist shares how to stay healthy and support local restaurants