Local eye-care company launches new line of fitness-tracking spectacles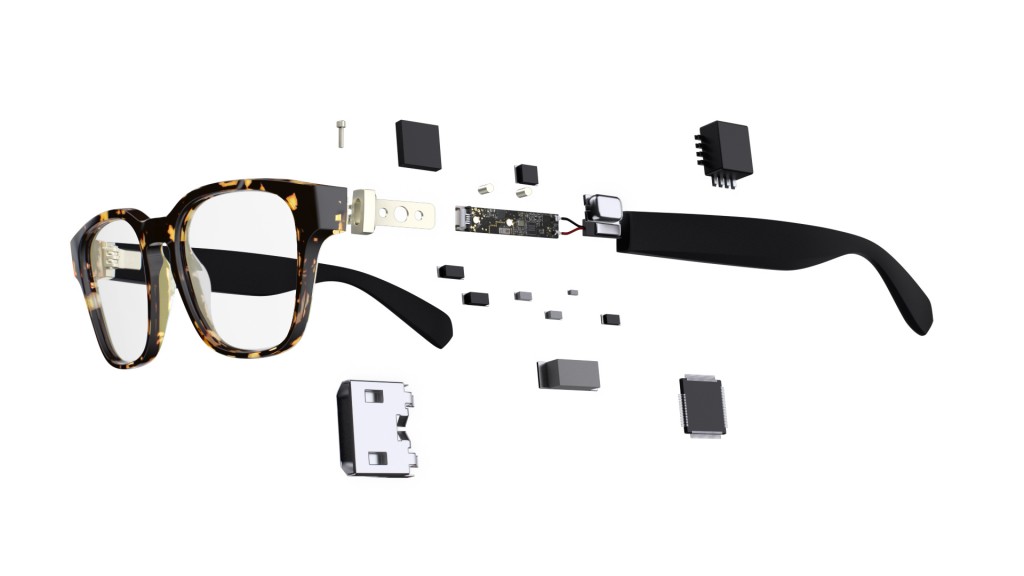 Step into The Shop, the midtown innovation lab for local eye care giant VSP Global, and you're in nerd heaven, a place where kids who were called "four-eyes" in high school exact sweet revenge by changing the world through technology. Take Level, for instance: a new line of fitness-tracking glasses developed by The Shop and tested by 300 individuals through USC's Center for Body Computing.
The project was conceived four years ago, but was so ahead of its time that the team had to wait for chip technology to get smaller and more economical. "It could be no more expensive than any other pair of glasses," says the lab's co-director Jay Sales. "On top of that, it had to be fashionable—as elegant as it is effective." Level's sleek $270 frames currently come in three styles, named after innovators Nikola Tesla, Marvin Minsky and Hedy Lamarr.
Fitness trackers worn on the wrist have issues—they might, for instance, clock your arm reaching across your desk for a breakfast burrito as a "step," leading to some padded results (and subsequent padding of the waistline). By locating the tracking chip above the shoulders, Level does away with these false readings, and by integrating the tracker with something that is always with you, Level promises to provide a more accurate picture of your true activity over time. If you do lose them—even if you've just forgotten that they're on top of your head—there's a handy "find my glasses" feature. A built-in gyroscope, accelerometer and magnetometer track steps and calories burned (the glasses can keep track of your progress for about five days on a half-hour charge).
The line is launching next week exclusively in the Sacramento region via select optometrists on the VSP plan (you can sign up now on the website to be contacted as soon as it is available). "I run around the world talking about Sacramento all the time as a reference city for design, art and architecture," Sales says, noting that his hometown is a "Goldilocks city" for product testing, as the region's diversity allows a company to replicate just about any U.S. demographic. The glasses will start rolling out to other cities like Portland, Denver and Washington, D.C., in April (with Los Angeles possibly selling them a little earlier).
And if you strive to be more socially conscious as well as waistline conscious, you'll be happy to know that you can earn points by meeting self-selected fitness goals that coincide with VSP's philanthropic arm Eyes Of Hope, which partners with charitable organizations. "When you reach 50 points, you're actually giving away a pair of glasses and a full eye exam to someone in need," says Sales. Now that's a step forward.
For more information, visit leveltechnology.com.
You Might Also Like
Glass Act: VSP teams up with Google Glass to manufacture lenses
Just Add Water: start-up Farm from a Box is reinventing agriculture
A local engineer's mini levitating hoverboard goes back to the future