Local favorites and visiting stars announced for 2015 Sacramento Music Festival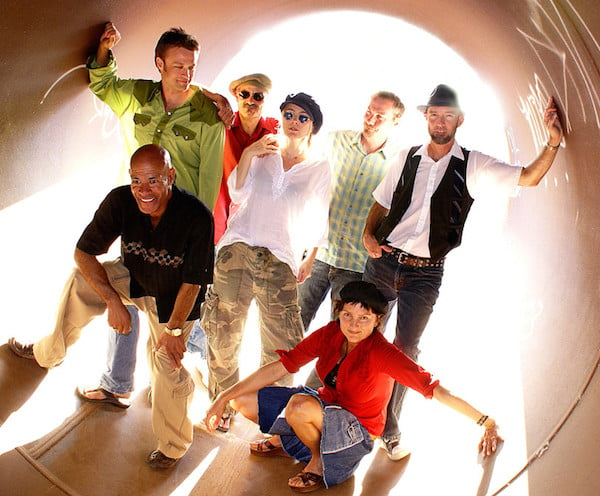 Get set to rock out with Sacramento's biggest music lovers at the annual Sacramento Music Festival overtaking Old Sacramento and downtown from May 22 to 25.
The festival's organizers at the Sacramento Convention & Visitors Bureau today announced over 300 sets of music across the long Memorial Day weekend—one of the most diverse lineups to date from the festival that has evolved since launching in 1974 as the Old Sacramento Dixieland Jazz Jubilee. Highlights for 2015 include the iconic R&B group Tower of Power, hit rock bands Everclear and Eve 6, Grammy-nominated folk singer Shawn Mullins, award-winning country trio Gloriana, and the Latin-infused rock group Malo.
Locally based artists will be on the scene as well, led by the perennially upbeat jazz-pop fusion ensemble Mumbo Gumbo. Others include Americana band The Nickel Slots, funk and soul group Joy and Madness, jazz vocalist Beth Duncan and the Latin rock band Rhythm Vandals.
Those attendees seeking the event's traditional jazz and blues fix won't have to look far, with acts like area favorites Sister Swing, the Dixie Company, Vivian Lee, and New Orleans blues squad Tom Rigney and Flambeau.
Guests can purchase tickets (which range from $45 to $300) and view the complete list of performers at sacmusicfest.com. Festival-goers can also stay tuned to the Sacramento Music Festival Facebook page for future updates and ticket giveaways.
Related Links
6 fantastic farm tours where you can spring into the new season
Beloved Auburn breakfast spot Awful Annie's prepares for big move
An exhibit about Kentucky Derby winner California Chrome to debut at The California Museum