Local soap maker Sudz by Studz opens Folsom storefront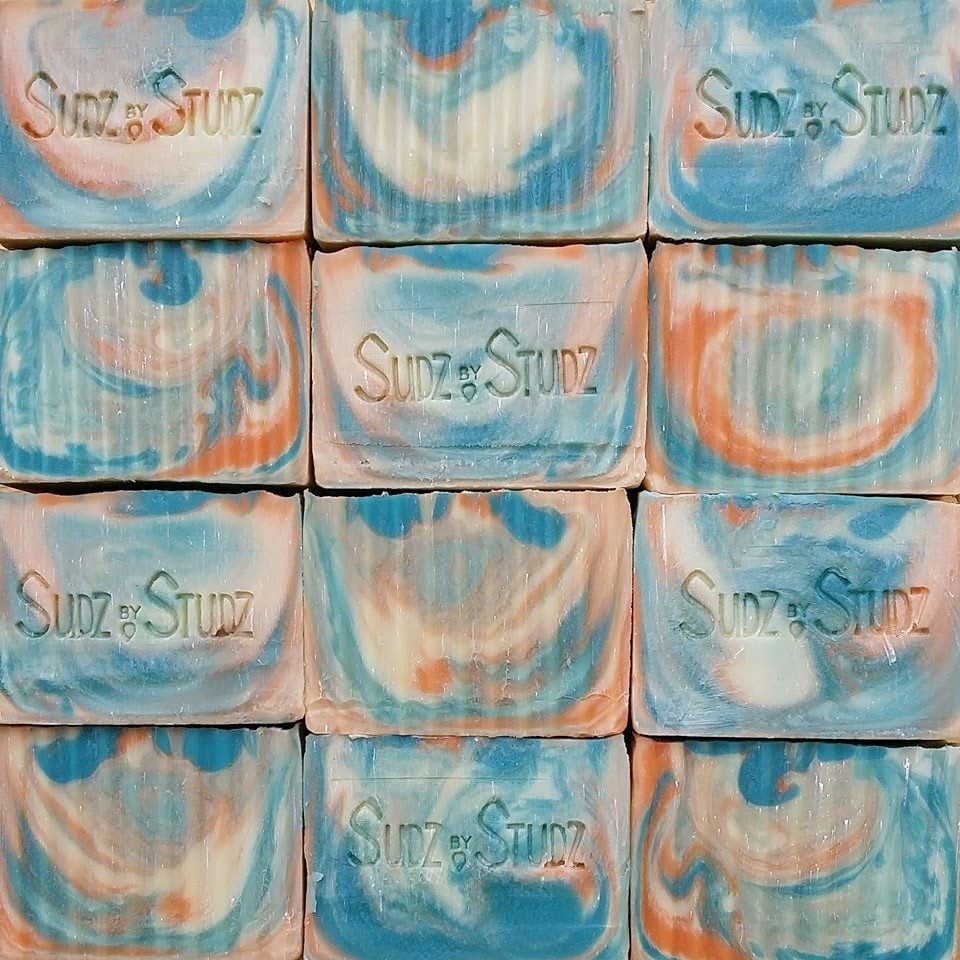 Sudz by Studz, a Curtis Park-based business making handcrafted soaps, lip balms and body butters with a focus on local ingredients, opened its first storefront May 6 in historic Folsom.
Originally launched in 2013, Sudz by Studz came about when husbands Preston Tillotson and Tyler Robinson were looking for a new hobby to do together, and for the past three years, Sudz by Studz products were sold at farmers' markets, craft fairs and online. According to Tillotson, the pair had no intention of opening a retail shop, but while searching for wholesale buyers earlier this spring, they stumbled upon a small space in Folsom (Robinson's hometown and where Tillotson attended Folsom Lake College). They made an offer and opened up shop two weeks later.
"I'm looking forward to having a space where customers can try all our products and get to know us," says Tillotson.
Lining the shelves on the Tiffany-blue-painted walls of the 300-square-foot shop—which features a hand-washing station where customers can suds up and a DIY area where folks can create personal scrubs—are the pair's vibrant, colorful soaps in such inventive scents as Fresh Greens (made with cucumber, cilantro and wasabi), Irresistible Peppermint Ale (their IPA, infused with beer from Hoppy Brewing Co. and leftover peppermint from the Sacramento Food Co-op) and Kombucha Cleanser (with patchouli, lime and local Zeal Kombucha).
Bars of soap from Gratitude Soapery are also on hand. For each bar purchased from this charity-focused soap label, which the duo acquired in 2014, one bar of vegan, palm oil-free soap is donated to women in need. The company also does outreach work teaching soap-making classes, and Tillotson says he and Robinson plan to host classes at their Folsom storefront as well.
"If you're in business, you should be giving back to your community," Tillotson says. "You get to build cool relationships [when you have a retail space]. That's been the unexpected fun part of this."
815 Sutter St. Folsom. 281-9474. sudzbystudz.com
You Might Also Like
New locally grown on-demand food app launches in Sacramento
10 bountiful farmers' markets to visit throughout the region
Sacramento will host the finish of the Amgen Tour of California for the first time