Longtime Grange chef shares details for his new downtown restaurant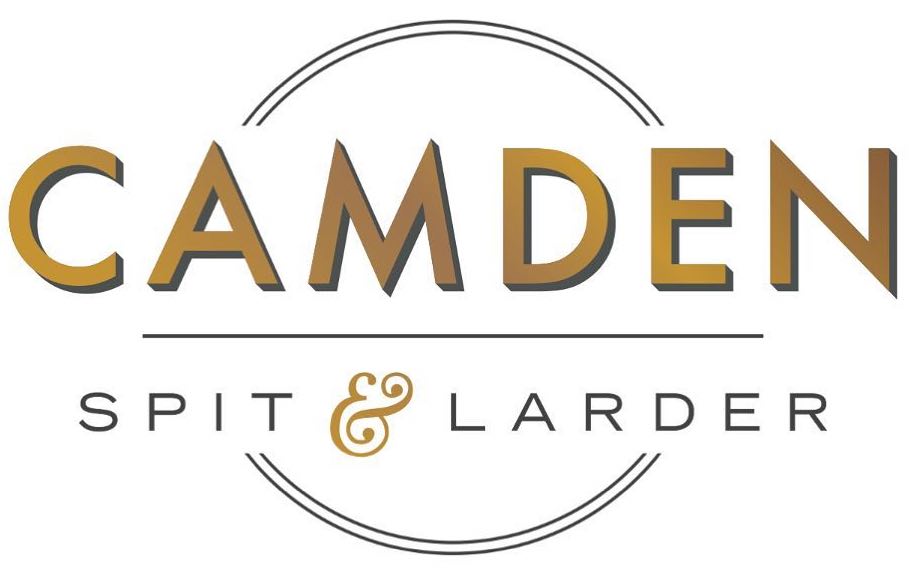 11/15/18 UPDATE: Camden Spit & Larder, the inaugural solo venture from former Grange chef Oliver Ridgeway, will open its doors on Tuesday, Nov. 27. The downtown restaurant will serve a menu drawn from Ridgeway's English roots and adopted home state of California, including mainstays like spit-roasted beef, pork and chicken; steak tartare with fermented horseradish, cured egg yolk, oyster aioli and Worcestershire potato chips; and local caviar with crumpets and crème fraîche. Located at 555 Capitol Mall—which also houses House Kitchen & Bar and Old Soul Co.—Camden will open for dinner service beginning at 5 p.m. on Tuesday, Nov. 27. Starting on Monday, Dec. 3, it'll be open Monday through Thursday from 11:30 a.m.-9 p.m., Friday from 11:30 a.m.-10 p.m. and Saturday from 5-10 p.m. (The eatery will be closed on Sundays.) Weekend brunch service is set to follow next year.
********
Camden Spit & Larder, the new restaurant from Oliver Ridgeway, the longtime executive chef of Grange Restaurant & Bar, is set to open its doors on Capitol Mall this fall.
The restaurant, in the 555 Capitol Mall building across the street from the Golden 1 Center, will combine Ridgeway's British roots with his California style of cooking, which involves sourcing ingredients mainly from Northern California-based purveyors like Capay Organic, Del Rio Botanical and Passmore Ranch.
"My cuisine lends itself to the California ingredients, but I'm obviously of European heritage and that gives me a unique flair when cooking," says Ridgeway, who's also wrapping up his short stint as executive chef at Track 7 Brewing Company's first-ever restaurant, The Other Side, which opened last month in East Sacramento.
Camden Spit & Larder was named after Ridgeway's 9-year-old son, Camden, and "spit" refers to the spit-roasted meats, which will be one of the restaurant's mainstays, while "larder" is commonly known in England as another term for food pantry.
In addition to the spit-roasted beef, pork and chicken—spinned and self-basted in their own house-made seasoning inside a large brick rotisserie oven—the kitchen, spearheaded by Ridgeway, will also churn out other meaty, shareable dishes like steak tartare with cured egg yolk and aioli, pork loin sandwiches and house-made sausage rolls with English mustard.
Ridgeway plans to serve caviar with crumpets and crème fraîche, while vegetarians can find meat-free items on the menu like the vegan mushroom pâté and a variety of salads that include vegetables from local farms like Azolla in Pleasant Grove, Full Belly in Guinda and Soil Born in Rancho Cordova.
"My style has always been very ingredient-driven," says the chef-owner, who left his post at Grange in February after seven years. "It's always been unpretentious, approachable and delicious. So we're going to continue that edge and bring sort of an elevated dining scene to Capitol Mall, which I think is an untapped territory."
The 4,000-square-foot restaurant, designed by Vitae Architecture's principal Brendan Koon (who also worked on the Old Soul Co. space next door), will boast a cool English pub vibe with fanciful details like an eclectic collection of desk lamps sitting atop custom-made chairs and booths. (Click here for a sneak peek.)
The center of the space will feature a large square bar, where wines will be curated by general manager Kenneth Turner, and beer and cocktails will be helmed by lead bartender Brett Heyer, who will emphasize no-fuss classic cocktails like gin and tonics, martinis and Manhattans, and local breweries like Track 7, Bike Dog, Device and Fieldworks with its six rotating tap handles.
A private dining room, dubbed The Larder, will be available for special events, and an outdoor patio will overlook Capitol Mall.
"We're looking to create a really unique dining experience with service and food," says Ridgeway, who plans to offer lunch and dinner service. "I've been cooking for over 20 years now and to kind of bring together years of experience and showcase my life's work [like this], I'm pretty stoked."
555 Capitol Mall. 916-619-8897. camdenspitandlarder.com
You Might Also Like
New tea-centric set to open at The Sofia
Taste: The region's latest food, drink & restaurant news for Aug. 3
A gluten-free cider taphouse and eatery to open in midtown