Looky Loos
In Tokyo, a world-renowned architect conjured up an elegant solution to a not-so-elegant urban problem: public toilets. Sacramento needs to take the plunge on his very creative idea to build restrooms with, yes, see-through walls.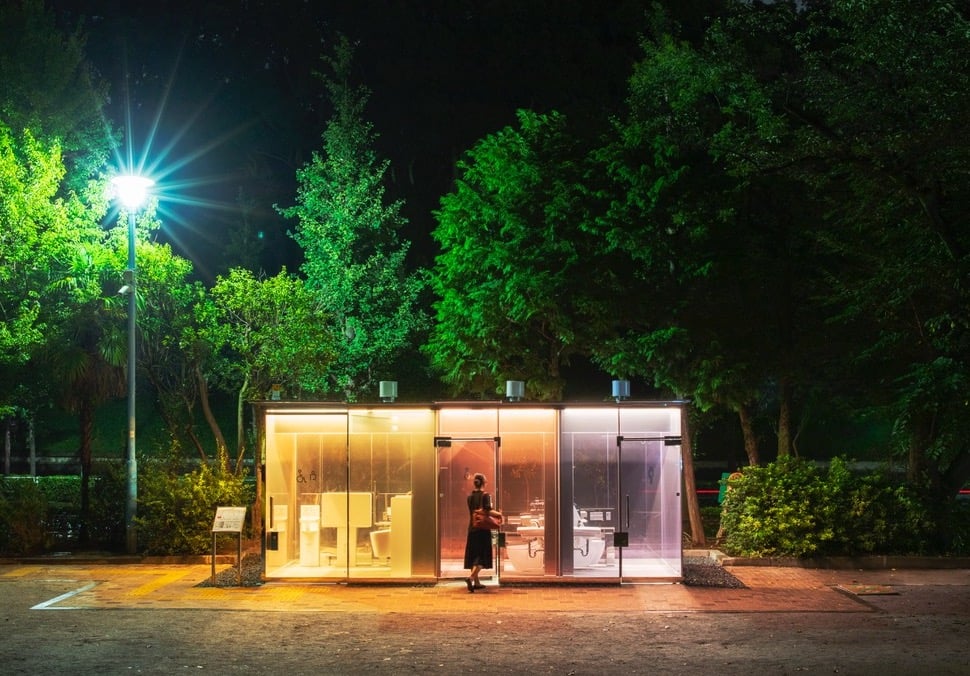 The Idea
In most big cities, public bathrooms are a necessity, but here in Sacramento, they barely exist. In fact, a recent effort to place one in Cesar Chavez Plaza across from City Hall took roughly three years to complete due to concerns about safety and perception issues. But as cities grow—swelling with people who have to answer nature's calls—the need to install public bathrooms will become harder, if not impossible to avoid. So why not make them better?
Earlier this year, Japan's Nippon Foundation—a nonprofit organization that focuses on issues like public health and social welfare—tried to do just that, revealing public restrooms designed by 16 noted creatives, and began placing them around Tokyo this past summer.
But one stood out from the rest—an eye-popping concept from Pritzker Prize-winning architect Shigeru Ban who fashioned a set of stalls using so-called transparent "smart glass." Once the door to the stall is locked, the glass walls—in bright colors like cyan and lime green—instantly turn from transparent to opaque. The idea is that the inside of the stall is easily visible before you enter—so you can see it's vacant–and completely private once inside. Cleaning crews show up three times a day to thoroughly clean it.
And to encourage others to employ the same concept, Ban has decided not to patent his creation, leaving it open for cities around the world to pursue their own variations on this theme.
The Players
There are several advocates in City Hall for more public bathrooms (notably Councilman Steve Hansen, who is leaving office in December and Councilman Jeff Harris), and this would be the perfect project for groups such as the Downtown Sacramento Partnership or the Midtown Association to work with the city on as a pilot program. Perhaps the Sacramento Region Community Foundation might want to get involved as well.
The, Um, Bottom Line
The more ways we can find to address critical civic needs with inspiring urban design, the better off we'll all be. And with World Toilet Day (yes, it's a real thing) on Nov. 19, now is the time to start planning for a post-pandemic city, including implementing this idea—assuming, of course, there's any toilet paper left.