Low Rent, High Design
A developer with roots in Davis is building affordable mid-century-modern housing for a Palm Springs neighborhood, proving that equity and aesthetics can co-exist. Color us inspired.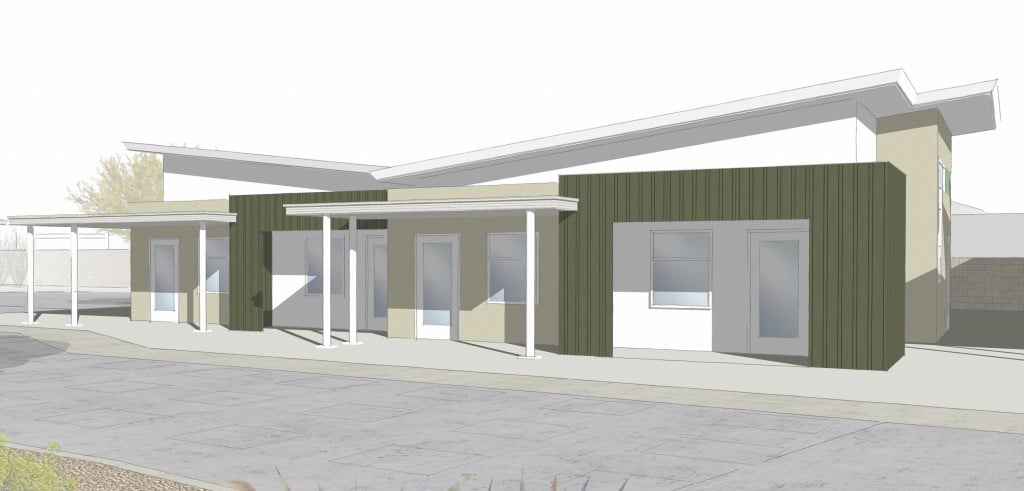 The Idea
In 2019, the Palm Springs City Council approved an affordable housing project the likes of which you don't often see. Designed by Palm Springs architect Maria Song, the Monarch Apartment Homes development—its planned 54-60 units are for working families that meet the state's eligibility requirements for income (i.e., low)—is both environmentally sustainable and, well, gorgeous. 
Palm Springs is, of course, a mecca for mid-century-modern (MCM) design, but that wasn't the only reason for choosing the architectural style. The property sits next to the fabled MCM gems designed in the '60s by Donald Wexler—a pioneer in glass-and-steel-designed homes that themselves were conceived as inexpensively constructed, affordable housing options. 
So the goal for Song and the developer—Fairfield-based Community Housing Opportunities Corporation (CHOC)—was to complement the adjacent neighborhood, provide the residents with an inspiring place to call home, and give the city another architectural point of pride. Both the neighbors and city council enthusiastically embraced the concept, and depending on the pace of public funding, CHOC hopes to break ground sometime next year. 
Unfortunately, most affordable housing projects aren't as aesthetically ambitious, but they should be. As Wexler proved in the '60s, great design doesn't need to be costly. And every structure that is built—affordable or not—is an opportunity to raise the city's design quotient. 
We do have some examples of thoughtfully designed affordable housing here—like the Warehouse Artist Lofts on R Street and The Hardin on K Street, projects that were brought to life by the late visionary developer Ali Youssefi—but we certainly need a lot more. With Sacramento being the birthplace of MCM icon Ray Eames, a project like the Monarch Apartment Homes would be a welcome addition to our streetscape. 
The Players
As it happens, CHOC was born in Davis in 1984 when then-Mayor Ann Evans, who campaigned on affordable housing, formed Davis Community Housing with the city council to help create options for people who could no longer afford to live in the town. The entity later split off from the city, changed its name to Community Housing Opportunities Corporation, and relocated to Fairfield in 2012. CHOC currently has about two dozen properties in the Sacramento region, mostly in Davis, with plans to develop more.
The Bottom Line 
The city of Sacramento has committed at least $50 million to affordable housing in Oak Park, along with the developers of the planned Aggie Square innovation center nearby. And the city and Sacramento County have been allocated a combined $420 million in federal stimulus package funding. Not only do we need to use these funds to fill a much-needed gap in the residential market, but we need to strive to raise the level of design standards—both in terms of sustainability and style. As the 18th-century British statesman Philip Stanhope wrote, "Whatever is worth doing at all, is worth doing well."
As this Palm Springs project proves, great design need not be the exclusive realm of the well-to-do. But making it affordable demands creativity. Sacramento has a dearth of both affordable housing and great architectural design. With funding on the way, we now have a rare opportunity to meet both challenges simultaneously. Let's not settle for anything less. 
Maria Song AIA, LEEP & AP for PSAA | Fast/Forward: Designing for the Future of Palm Springs | #CHOCxMW from CHOC Affordable Housing on Vimeo.